• On This Day In Pro Wrestling History (October 19, 2003) – Old School WWF Tag Team Legend Passed Away
On this day in 2003, we lost Old School WWF Tag Team Legend "Road Warrior" Hawk (Real name: Michael Hegstrand) at the age of 46 due to a heart attack.
Hawk spent most of his professional wrestling career teaming with his long-term Tag Team partner & close personal friend "Road Warrior" Animal as 'The Road Warriors' (AWA / NWA) a.k.a The Legion of Doom (WWF).
The L.O.D. wrestled for the World Wrestling Federation from 1990 to 1992 and from 1997 till 1998, but had their last match for the company (now renamed WWE) on the May 12, 2003 episode of Monday Night RAW, where they wrestled the WWE World Tag Team Champions Kane & Rob Van Dam in a losing effort.
† REST IN PEACE HAWK
January 26, 1957 – October 19, 2003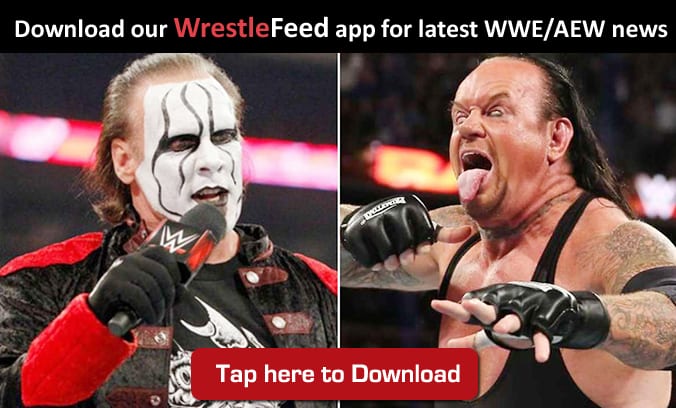 • More Backstage News On Eric Bischoff's WWE Release
As we all know by now, former WCW President Eric Bischoff is no longer the SmackDown Executive Director and has been released by WWE.
According to Bryan Alvarez of the Wrestling Observer, one of the reasons Bischoff got released from WWE is that he wasn't putting any effort in his role backstage:
"I heard that he just didn't know anybody. He didn't know any of the talent. He didn't go out of his way to learn about anything. He would leave and nobody could get ahold of him. I heard zero, zero good things about Eric Bischoff when he was doing whatever he was doing, I don't even know what he was doing.
He was doing some stuff and honest to god when I asked I don't even know what he was doing, but I know he was doing enough that nobody liked working under him.
I heard of people that wanted to quit who were working under him."
The Wrestling Observer released more information regarding this and they received the following statement from a WWE source:
"Eric had absolutely no vision, and once we were headed into FOX, everything was falling through the cracks.
He messed up multiple times with FOX. Eric also had no stamina for the rigors of the job."
WATCH: Nikki Bella Suffers Major N!p Slip (2019):