• Nia Jax Has Started Her Own OnlyFans Type Website
OnlyFans is a great platform for women to make a lot of money from their hardcore fanbase.
Some wrestling stars already do it, including Sunny, Cassie Lee (Peyton Royce), Toni Storm & more.
Noelle Foley, daughter of WWE Hall Of Famer Mick Foley, recently joined OnlyFans as well.
Former WWE RAW Women's Champion Nia Jax has started her own OnlyFans type website, where you will get the following for $9.99:
"Posting at least 3x per week – everything from photoshoots, BTS videos, exclusive TikToks, tutorials, workouts, and so much more."
Who's is she? 🧜🏽‍♀️
Confident

More of this https://t.co/ssNzmWB9hL pic.twitter.com/rYHxQWlgGD

— Lina Fanene (@LinaFanene) June 5, 2022
Former WWE Diva Lana launched her own OnlyFans type website recently as well and made over $20,000 on the first day!
Is current WWE Superstar Natalya leaving all this money on the table? Because her sister Jenni Neidhart is on OnlyFans and she recently revealed that she's trying to convince Natty to join this platform as well.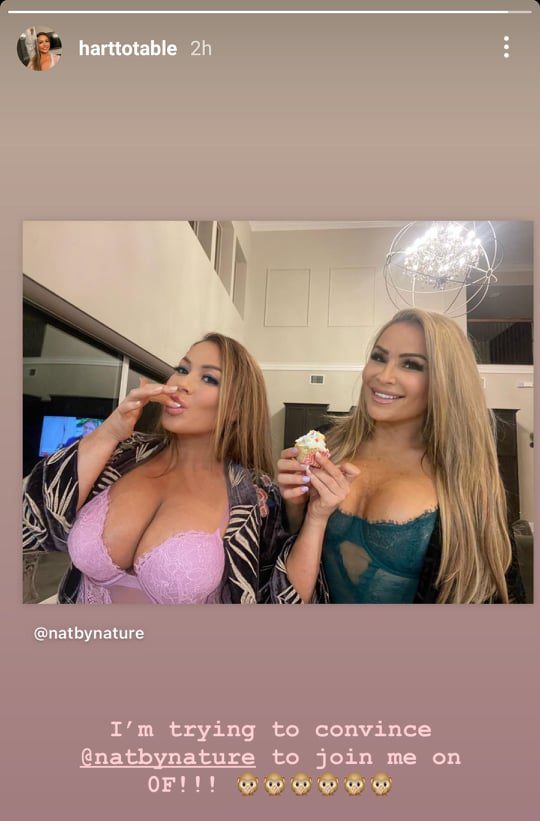 Natalya then wrote the following on her Instagram story in response to Jenni's story:
"Behave, sissy."
Also Read: Nia Jax Praises Alexa Bliss' Butt, Alexa Responds
WATCH: Nia Jax, Lana & Paige's Sexy Dance Practice:
• On This Day In Pro Wrestling History (June 7, 1997) – ECW Wrestlepalooza 1997
On this day in Pro Wrestling history on June 7, 1997, Extreme Championship Wrestling held 'ECW Wrestlepalooza 1997' at the ECW Arena in Philadelphia, Pennsylvania.
This was the 2nd out of 4 "Wrestlepalooza" events held by ECW between 1995 and 2000, but only one of them (1998) actually made it to pay-per-view.
The results from that night:
ECW World Television Championship: Shane Douglas (c) defeated Chris Chetti
The Pitbulls defeated The F.B.I.
#1 contenders: The Dudley Boyz defeated The Sandman & Balls Mahoney
ECW World Heavyweight Championship: Terry Funk (c) defeated Chris Candido
Loser Leaves Town: Tommy Dreamer defeated Raven
Sabu defeated Taz
ECW World Television Championship: Taz defeated Shane Douglas (c)
ECW World Tag Team Championship: The Eliminators (c) defeated The Dudley Boyz