• Stephanie McMahon's Slap Leaves A Handprint Welt On Ronda Rousey's Face
At Elimination Chamber 2018 this past Sunday, Ronda Rousey put Triple H through a table and this led to Stephanie McMahon slapping Ronda Rousey.
According to ESPN's Ramona Shelburne, that slap left a handprint welt on Rousey's face:
Btw. That was a legit slap by Stephanie McMahon. Heard from some folks backstage that Ronda Rousey has a handprint welt on her face ?

— Ramona Shelburne (@ramonashelburne) February 26, 2018
You can watch Stephanie slapping Ronda below:
• Paige Covers Up Her New Non-PG Tattoo After Backstage Heat (Photo)
Former WWE Divas Champion & current Raw Superstar Paige recently got a new tattoo. You can check it out below: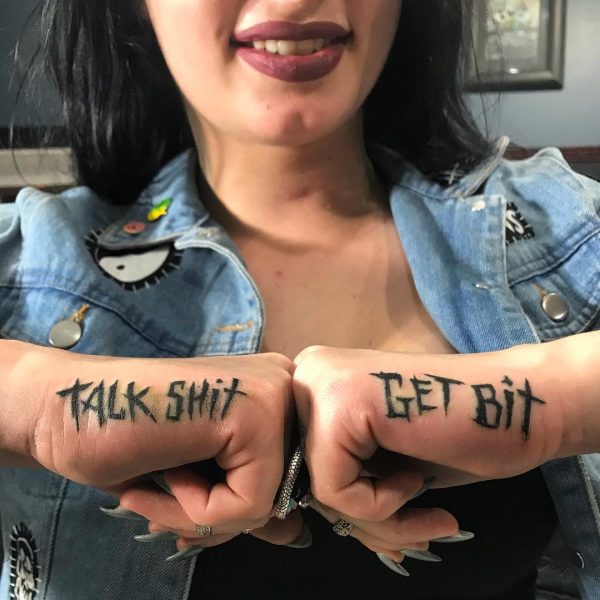 According to the Dirty Sheets, Paige was confronted by Mark Corona regarding her new tattoo and labelled her "moronic" for this. Corona was not happy with this because he reportedly went out of his way to help Paige since her return last year and her career-ending injury.
Corona has been pitching various ideas to WWE officials regarding what Paige can do in the company after her in-ring career is over, which includes getting Paige re-signed for the next season of Total Divas.
After getting heat, Paige covered her tattoo with makeup:
— World Wrestling News (@WWENewsMafia) February 27, 2018