• Former WWF Royal Rumble Entrant Celebrates His Birthday
Japanese Wrestling Legend Takao Omori celebrates his 50th birthday today.
Since his career started in the early 90s, Takao Omori wrestled for several japanese promotions, such as All Japan Pro Wrestling, New Japan Pro Wrestling, Zero1 and Pro Wrestling Noah.
The North-American old school wrestling fans only remember him from the 'WWF Royal Rumble 1996' PPV, where he was an entrant in the 30-man Royal Rumble match, but was eliminated by old school WWF Legend Jake "The Snake" Roberts.
He's still not retired yet and is still wrestling on a regular basis these days.
HAPPY BIRTHDAY TAKAO OMORI!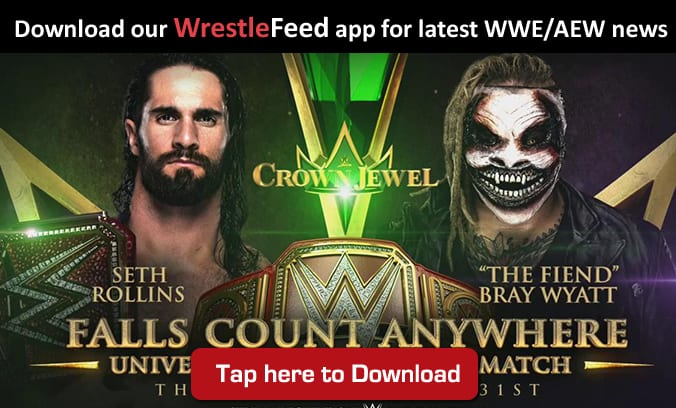 • Possible Reason For Eric Bischoff's WWE Departure
WWE announced the following yesterday:
WWE® NAMES BRUCE PRICHARD EXECUTIVE DIRECTOR OF SMACKDOWN®
"Stamford, Conn., October 15, 2019 – WWE (NYSE: WWE) today announced that it has named Bruce Prichard the Executive Director of Friday Night SmackDown, reporting directly to WWE Chairman & CEO Vince McMahon.
Prichard will oversee the creative development of Friday Night SmackDown on FOX and ensure integration across all platforms and lines of business, replacing Eric Bischoff.
Prichard brings nearly 40 years of experience in sports entertainment with an extensive background in character development and creative storytelling. Over the course of his career, Prichard has served in a variety of roles including announcer, producer, agent and on-screen personality. Earlier this year, Prichard returned to WWE as a member of the company's creative team.
Friday Night SmackDown airs at 8 pm ET/PT on FOX."
WWE later announced to the media that they have released Bischoff from the company:
"Bischoff is no longer with the company and has been replaced by Prichard."
Bischoff tweeted the following regarding Prichard replacing him as SmackDown Executive Director:
Bruce is a great producer, good friend and I am certain he is going to thrive in his position. He's going to be working with a great team of the most dedicated and hard working people I have had the pleasure of working with and getting to know. https://t.co/aMKk8d3Rx7

— Eric Bischoff (@EBischoff) October 15, 2019
According to Bryan Alvarez of the Wrestling Observer, one of the reasons Bischoff got released from WWE is that he wasn't putting any effort in his role backstage:
"I heard that he just didn't know anybody. He didn't know any of the talent. He didn't go out of his way to learn about anything. He would leave and nobody could get ahold of him. I heard zero, zero good things about Eric Bischoff when he was doing whatever he was doing, I don't even know what he was doing.
He was doing some stuff and honest to god when I asked I don't even know what he was doing, but I know he was doing enough that nobody liked working under him.
I heard of people that wanted to quit who were working under him."
WATCH: Super Hot Video Of WWE Diva Maria Kanellis' Juggs Being Groped: