• "Potential For Fans To Get Injured" – Mick Foley On A Hardcore Wrestling Weapon
On a recent episode of his weekly 'Foley Is Pod' podcast, Hardcore Legend Mick Foley named a certain hardcore wrestling weapon that he doesn't like, which is pretty surprising if we consider his famous Death matches, Street Fights, No-DQ matches, I Quit matches, Boiler Room Brawls, … and other brutal & violent encounters that saw him and his opponents use plenty of dangerous weapons and more often than not left Mick a bloody mess with a lot of injuries.
Here's what the former WWF Champion had to say:
"I don't like light tubes because they don't rate high on the 'Foley Instantaneous Risk-Reward Ratio Analysis', because to me there is a potential for fans to get injured and I don't like that."
He then spoke about the use of light tubes during his 1996 SummerSlam Boiler Room Brawl against The Undertaker:
"It got in and gave him a horrible infection. It could have really been a bad mark on his career or the end of his career. He had to be brought back from the dead.
So I think everybody has to watch out. I do believe these are consenting adults. It's not something that kids should be doing or emulating."
During his long, illustrious career, the 2013 WWE Hall of Famer wrestled for several major promotions, including the World Wrestling Federation (WWF), Ted Turner's World Championship Wrestling (WCW), Paul Heyman's Extreme Championship Wrestling (ECW) and Dixie Carter's Total Nonstop Action! (TNA, now IMPACT Wrestling).
During a 2018 IMPACT Wrestling media call, Tommy Dreamer shared a similar point of view, when he talked about the danger of Hardcore matches and the use of light tubes in Professional Wrestling.
Here's what the Innovator Of Violence had to say:
"People think about blood, or tables, or chairs but to me, hardcore is a work ethic. I would be a hypocrite to say 'oh you can go too far'. Cause I was the guy who would walk into a building and go, 'I'm either gonna get thrown off that or I'm gonna throw somebody off of that'.
But we've learned different things. Chair shots to the head should never happen in professional wrestling again. No one should be having hardcore matches unless the other person that you know has a blood test.
You know what I love about wrestling in Louisiana? They have a blood test. If there's going to be a commission, you should have a blood test. Because guys are bleeding.
Light tubes are ridiculous. Here's why, inside there is cancer carcinogens inside it. So when you breathe that in, you're breathing in cancer. So that's stupid.
You know what? If you look at it from a horror film perspective. There are people who like scary movies, there are people who like super scary movies, and there are people who like gore movies which are just out there for blood, guts and all that stuff. It's to each their own, but there have to be certain precautions because you have heard of, 'oh, by the way, there's something called hepatitis'.
Because you've heard of a wrestler who's doing hardcore matches, when he knew he had HIV and that should never have happened. So there you go."
Also Read: Mick Foley Reacts To Rumors Of Him Having Heat With WWE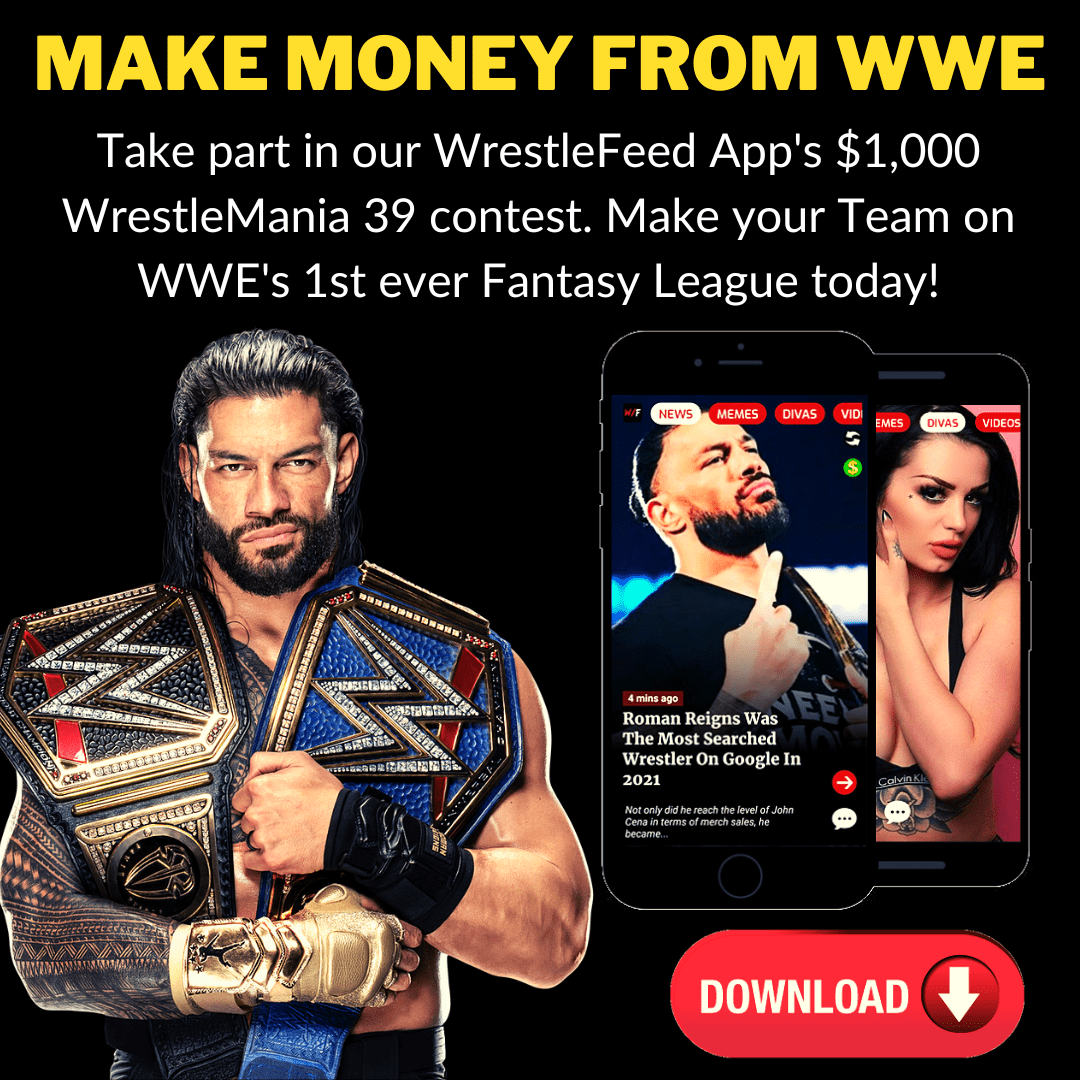 • ON THIS DAY IN WWF HISTORY (February 7, 1998) – WWF Shotgun Saturday Night
On this day in 1998, the World Wrestling Federation aired an episode of their weekly TV show 'WWF Shotgun Saturday Night '.
It was pre-taped at the Market Square Arena in Indianapolis, Indiana and featured matches, interviews & storyline segments on the road to the 'WWF In Your House: No Way Out of Texas' PPV.
This episode was hosted by Michael Cole & Kevin Kelly.
Here's the card:
Taka Michinoku & Pantera vs. Brian Christopher & Flash Flanagan
The Quebecers vs. Miguel Perez & Jose Estrada
Savio Vega & Jesus Castillo vs. The Godwinns
The Rock vs. Tom Brandi