The Celtic Warrior is set to make his return to SmackDown after missing 8 months of action.
Back in April on the RAW after WrestleMania 35, Sheamus and Cesaro interrupted the Champion vs Champion match between Seth Rollins and Kofi Kingston, leading to a 6-Man Tag Team match.
The next night on SmackDown, The Bar joined forces with Drew McIntyre to battle The New Day. However, Sheamus wasn't seen in the WWE after that. He has been dealing with spinal stenosis and reportedly suffered a concussion, but he's ready to return now and is perhaps in the best shape of his career right now.
This past Friday on SmackDown, Sheamus surprised everyone when he appeared on the titantron and announced that he would soon be back in the WWE. He said that the state of SmackDown would be better when he would return.
In this article, let's take a look at 6 potential opponents for Sheamus when he returns to SmackDown.
6. Shorty G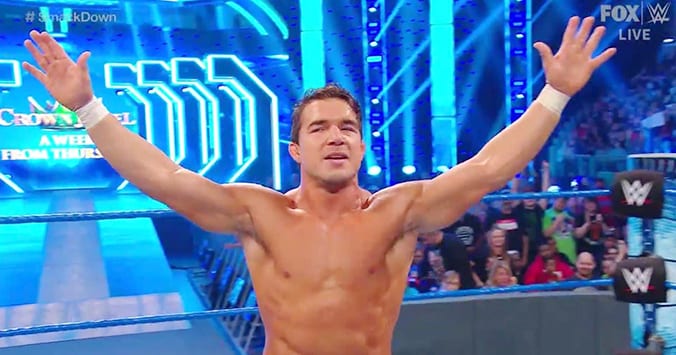 Shorty G is one of the underdogs on SmackDown and could put on a great fight against Sheamus. During his return promo, The Celtic Warrior named Shorty G and hinted a possible feud against him. He might be trying to hint that Shorty is responsible for the poor state of the blue brand.
It's not confirmed right now whether Sheamus would return as a heel or face. But if he returns as a heel, a feud against Shorty G would be a good start for him. In addition, it would carry Shorty G's underdog storyline further as he would go against a wrestler bigger than him.
Sheamus and Shorty G are two great athletes, so a contest between them would be worth watching.
*Go to the NEXT page to continue reading this article