Let us take a look at the top 8 WWE News & Professional Wrestling stories of the hour:
---
8. Randy Orton Receives 10 Staples After SummerSlam 2016 Main Event
As we noted earlier, the SummerSlam 2016 main event between Brock Lesnar & Randy Orton ended with Lesnar picking up the win via TKO when Orton's head got busted open real bad due to Lesnar's strikes.
Below is a pic of Orton laying in the ring while bleeding profusely: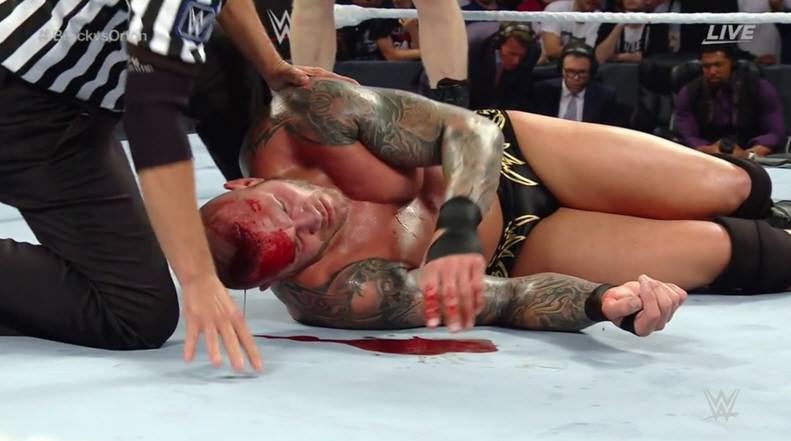 WWE posted the following injury update on Orton:
WWE.com has learned that Randy Orton has received 10 staples to close a laceration on his forehead following the brutal assault by Brock Lesnar that resulted in a TKO at SummerSlam.
After SummerSlam 2016 went off the air, Orton recovered and quietly left the ring, while the fans booed the TKO finish of the match.
---
7. Latest Addition To The SmackDown Live Roster
As seen at SummerSlam 2016, former Divas Champion Nikki Bella made her return to WWE programming as Eva Marie's replacement in Women's Division tag team match of SmackDown Live. She picked up the win for her team by putting Carmella away with her new finisher, Fireman's Carry Cutter.
As seen in the video above, Nikki will be part of SmackDown Live.
Speaking of SmackDown Live, announcement regarding the blue brand's new Women's & Tag Team Titles will be made soon.