• Old School WWF Manager Would Have Celebrated His Birthday
Today would have been the 89th birthday of Old School WWF Manager The Coach (aka "The Golden Greek" John Tolos).
He did wrestle for various territories, as well as Vince McMahon Sr.'s World Wide Wrestling Federation, during the 50s, 60s, 70s & 80s, before he joined Vince McMahon Jr.'s World Wrestling Federation in 1991 as heel manager The Coach.
Tolos only appeared on WWF TV for a few months in mid-1991, managing then Intercontinental Champion Mr. Perfect and WWF newcomers The Beverly Brothers, before he left the promotion and joined Herb Abrams' Universal Wrestling Federation.
HAPPY BIRTHDAY & † REST IN PEACE!
September 18, 1930 – May 28, 2009
• Kofi Kingston Reacts To Brock Lesnar's Challenge
As seen on this week's SmackDown, "The Beast" Brock Lesnar returned and challenged Kofi Kingston to a WWE Championship match on SmackDown's 20th anniversary episode (which will also be SmackDown's debut on FOX) on October 4th.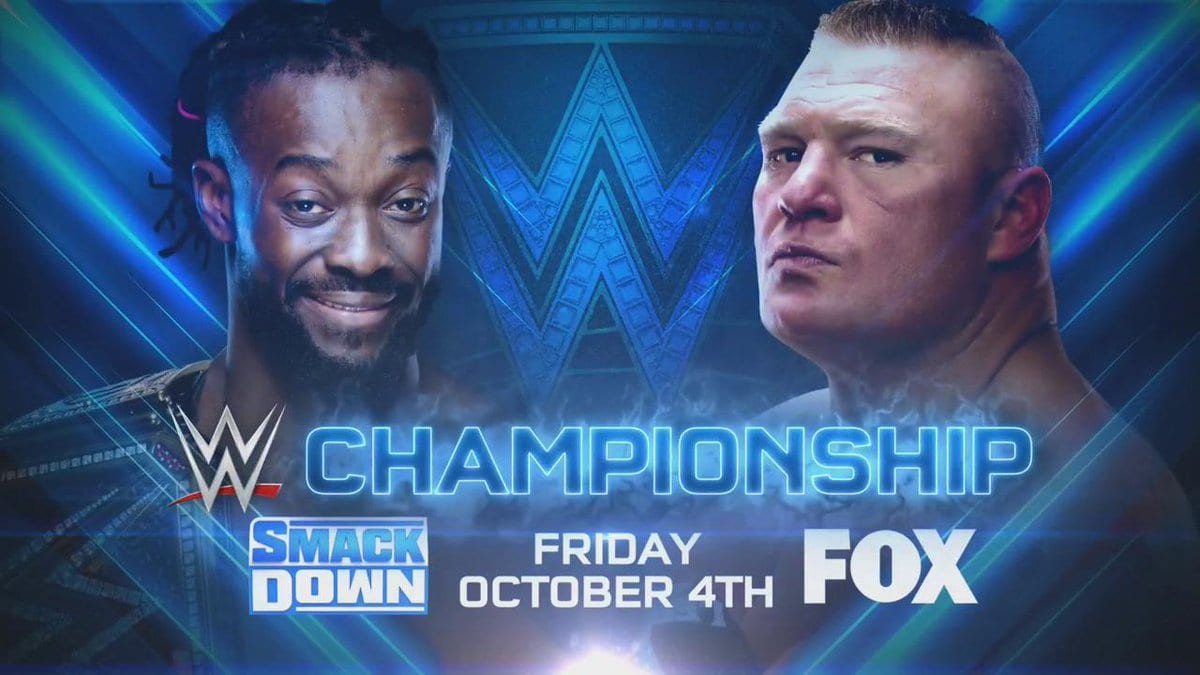 Lesnar then laid out Kofi with a vicious F5. You can watch it below:
Kofi tweeted the following regarding this:
Another day, another mountain. Let's climb…

— KOFI (@TrueKofi) September 18, 2019
• Randy Orton Retracts His Statement On Baron Corbin & Apologizes
As seen on this week's episode of RAW, "The Lone Wolf" Baron Corbin defeated Chad Gable to win the King Of The Ring 2019 tournament.
Lance Storm & Randy Orton then went on to put over Corbin for his work:
Corbin takes a lot of shit but that dude always plants guys flat and safe. Even when that catch didn't go right.

— Lance Storm (@LanceStorm) September 17, 2019
Hate to say it but he's one of the few that gets the art https://t.co/P5Fpbw5ygm

— Randy Orton (@RandyOrton) September 17, 2019
However, Orton went on to retract his statement and tweeted the following:
I'd like to retract this statement because I had been drinking heavily. I also would like to apologize to all of my peers. https://t.co/In4JTeg8vc

— Randy Orton (@RandyOrton) September 17, 2019
WATCH: Trish Stratus Strips: