• WWE On Paige's Retirement
WWE issued the following statement regarding Paige's in-ring retirement:
Paige retires from in-ring competition
"Citing medical reasons, Paige made the difficult decision to retire from in-ring competition during the April 9 edition of Monday Night Raw after four years in WWE.
In an emotional address, the brave Superstar thanked Daniel Bryan for his inspiration, WWE Hall of Famer Edge for showing her there is life after sports-entertainment, the WWE Universe for their support and WWE for allowing her to do what she loves to do.
A trailblazing Superstar who won the Divas Championship in her Monday Night Raw debut, Paige truly made the most of her four-year career and will surely find tremendous success in whatever she chooses to do next."
You can watch Paige's emotional promo from RAW below:
• The Bar Wants To Use Booker T's Catchphrase
Below is what former RAW Tag Team Champion Sheamus posted on Twitter regarding The Bar's chance to regain the RAW Tag Team Titles at Greatest Royal Rumble:
Hey @WWECesaro, do you think @BookerT5x will mind us taking his #FiveTime catchphrase after we win back the Raw Tag Team Titles at #WWEGRR for a record 5th time?

Cesaro: He'll DIG IT. pic.twitter.com/VLgwa4Q4JP

— Sheamus (@WWESheamus) April 10, 2018
• More Photos Of The Undertaker From Backstage At WrestleMania 34
Below are a couple of photos of The Undertaker from backstage at WrestleMania 34: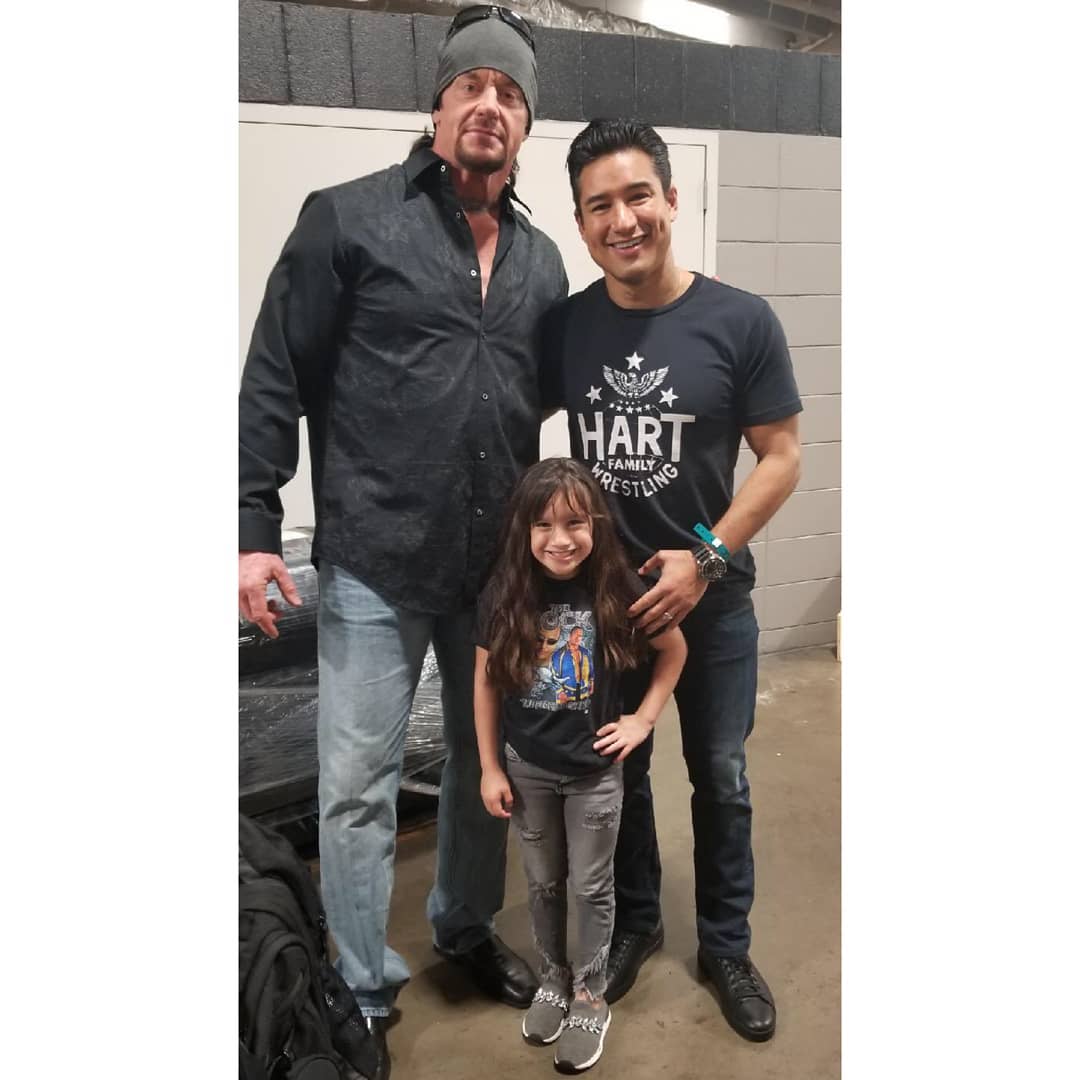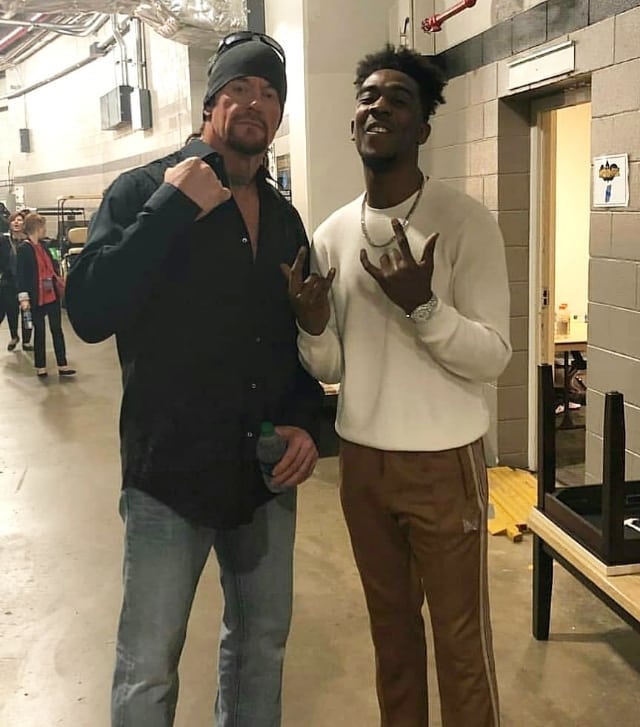 We already posted photo of The Undertaker with Warrior Award inductee Jarrius "JJ" Robertson from backstage at WrestleMania 34: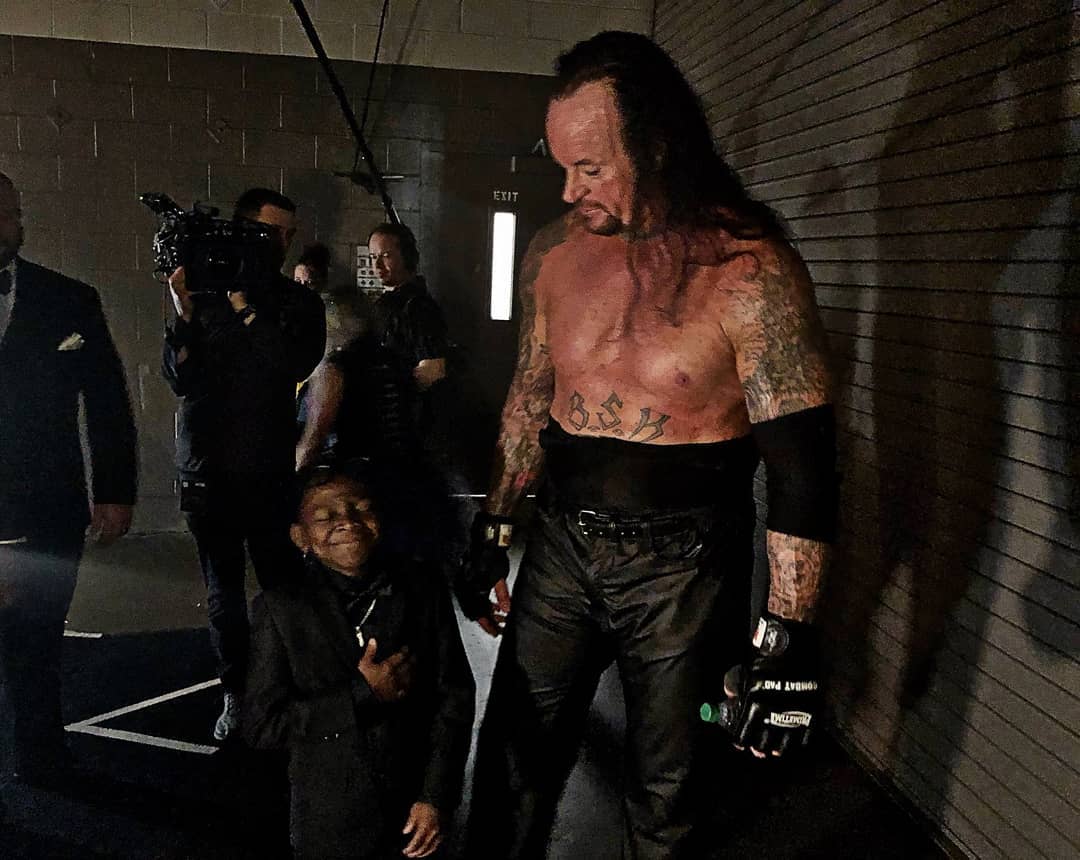 • Reason Behind Major Heel Turn At WrestleMania 34 Revealed
As we saw at WrestleMania 34, Shinsuke Nakamura turned heel and attacked AJ Styles after losing in a WWE Championship match once again.
According to DirtySheets.Net, the outcome for the WWE Championship match (original outcome was for Nakamura to capture the WWE Championship) was changed on the day of the show because of the in-ring return of Daniel Bryan.
WWE is planning to do Styles vs. Nakamura, Nakamura vs. Bryan and Bryan vs. Styles in the post-WrestleMania 34 season and Vince McMahon doesn't want so many babyface vs. babyface feuds as the traditional "babyface vs. heel" feuds have drawn more money.
So Nakamura was turned heel and now we'll only get one babyface vs. babyface program (Styles vs. Bryan) instead of three.
Speaking of Styles & Nakamura, below is what WWE posted regarding their feud ahead of tonight's SmackDown Live:
How will AJ Styles respond to Shinsuke Nakamura's savage attack?
"After AJ Styles retained his WWE Championship against Shinsuke Nakamura in a thrilling match at WrestleMania, the WWE Universe was stunned when The King of Strong Style struck The Phenomenal One with a merciless low blow and put the boots to him in a savage assault after the title bout.
What reasoning will WWE's Rockstar have for his heinous actions? And how will Styles respond?"