• Ric Flair Could Wrestle Current AEW Title Holder For $100,000
"The Nature Boy" Ric Flair was granted his release from WWE earlier this year, and he's free to do whatever he wants now.
Since then, he has appeared at NWA & AAA PPVs. He even got physical with Kenny Omega at a show for AAA.
You can watch it below:
During a recent edition of his podcast, Flair (age 72) revealed that a promoter in Israel wants him to face AEW's TNT Champion Sammy Guevara.
Flair noted that he'd be open to the match and asked for $100,000. Here's what the 2-time WWE Hall Of Famer said:
"It's funny you brought that up because there's a promoter in Israel that wants me to wrestle your buddy, Sammy Guevara, in Israel. I said, '$100,000 and two first class tickets and I'm there. 50% and 50 % after I beat Sammy (laughs).'"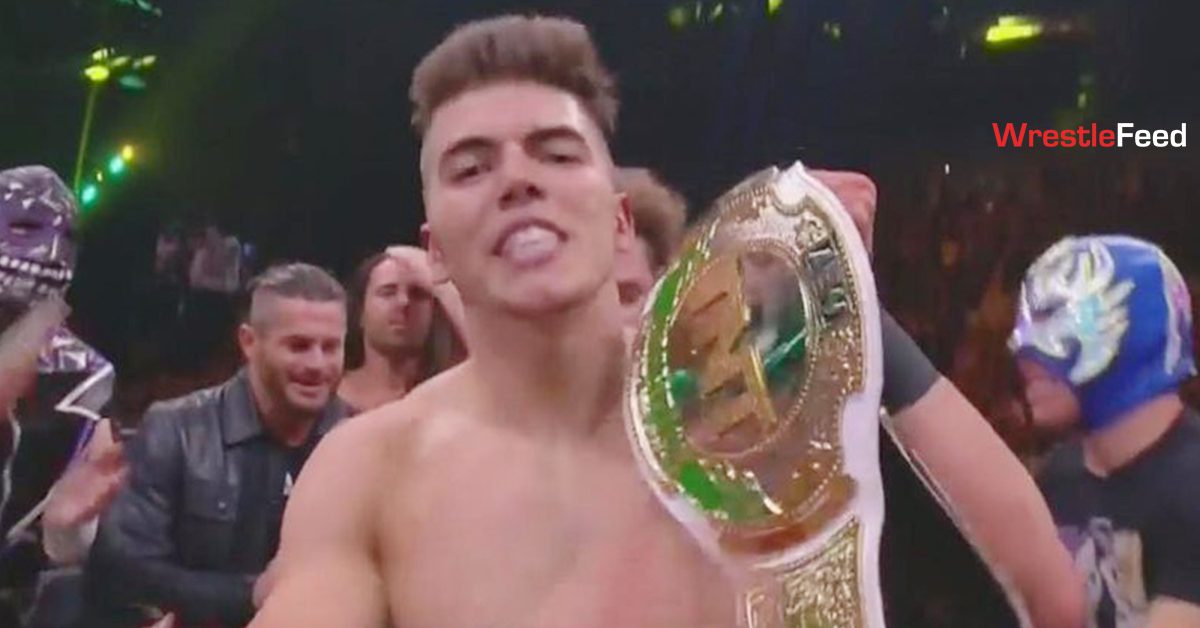 Flair recently claimed that he's in better shape right now than he was 20 years ago:
"I'm in better shape now than I was when Sting and I wrestled the last match on Nitro. WWE won't let me do anything, even though I'm released. I understand, they have so much liability and I told them I would sign anything, but nobody wants me to die on their watch. I'd rather die in the ring."
Also Read: Ric Flair Praises AEW Tag Team
WATCH: Lana Teases Her Fans With A Hot Video:
• On This Day In Pro Wrestling History (November 28, 1985) – NWA Starrcade 1985: The Gathering
On this day in Pro Wrestling history on November 28, 1985, Jim Crockett Promotions aired 'NWA Starrcade 1985: The Gathering' LIVE on closed-circuit television from the Greensboro Coliseum in Greensboro, North Carolina, and The Omni in Atlanta, Georgia.
This was the 3rd out of 18 annual 'Starrcade' events that aired between 1983 and 2000.
The first 5 Starrcades (1983-1987) were promoted by Jim Crockett Promotions, while Ted Turner's World Championship Wrestling (who bought JCP in 1988) promoted all the ones that followed (1988-2000).
Below are the results:
Vacant NWA Mid-Atlantic Heavyweight Championship: Krusher Khruschev defeated Sam Houston
Texas Bullrope: Ron Bass defeated Black Bart
Texas Bullrope: James J. Dillon defeated Ron Bass
NWA National Heavyweight Championship: Buddy Landel defeated Terry Taylor (c)
"I Quit" Steel Cage – NWA United States Heavyweight Championship: Magnum T.A. defeated Tully Blanchard (c)
Steel cage – NWA World Tag Team Championship: The Rock 'n' Roll Express defeated Ivan Koloff & Nikita Koloff (c)
Mexican Death match: Manny Fernandez defeated Abdullah the Butcher
Arm wrestling: Superstar Billy Graham defeated The Barbarian by DQ
Superstar Billy Graham defeated The Barbarian via DQ
NWA National Tag Team Championship: The Minnesota Wrecking Crew (c) defeated Wahoo McDaniel & Billy Jack Haynes
Atlanta Street Fight: Jimmy Valiant & Miss Atlanta Lively defeated The Midnight Express
NWA World Heavyweight Championship: Dusty Rhodes defeated Ric Flair (c)