• Ric Flair On Who Should Break His Record Of 16 World Title Wins
In a recent interview for the Wrestling Inc. podcast, Old School WWF/WCW/NWA Legend "The Nature Boy" Ric Flair talked about who he wants to break his record of 16 World Title wins.
John Cena has already tied his record, but isn't wrestling full-time anymore since he's mostly filming movies in Hollywood nowadays, while full-time WWE Superstar Randy Orton is close with 14 World Title wins (tied with Triple H, who also has 14 World Title wins).
Here's what Flair had to say:
"I think every record is meant to be broken. Number one, I couldn't be prouder. I think the world of them both. To be honest with you, I would like to see my daughter (Charlotte Flair) break it. Randy Orton has expressed the sentiment to me too. Who knows?
It's funny because I would love to see Randy break it. John [Cena], I certainly wouldn't be opposed to John breaking it, but I think the person that breaks it needs to be a full-time performer, just because I think it's better for the company, not that it matters who the individual is.
I got all 16 of them in 20 years. It's hard to imagine, but I can see John, Randy or Charlotte doing it. I will say to her sometimes there are so many big matches for her. There's another huge match with her and Sasha, another huge match with her and Bianca Belair, another huge match with her and Rhea Ripley if they have the time. They certainly have the chemistry if they have the opportunity to build those. That's just to name a couple. Ashley will be the best at this as long as she wants to be, health being a big factor.
You need to be able to stay in good health and stay in great shape. She does. You can't take days off. Randy had some injuries that he came back from. Those shoulders have held up for him. There was a time, I think, where they were career-threatening injuries, his shoulder, but he's been great. He's healthy. He takes good care of himself, and John, of course, is a physical specimen, second to none. Same as I think of Ashley."
WATCH: Charlotte Flair's Revealing Photos:
You can download our official WrestleFeed mobile app to check out more Wrestling news & Divas content. Tap here to download.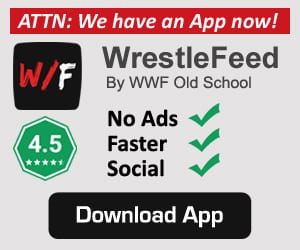 • Old School Wrestling Jobber Would Have Celebrated His Birthday
Today would have been the 63rd birthday of Old School Wrestling Veteran Randy Barber.
Randy Barber did televised jobs as an enhancement talent for various promotions during the 70s and 80s, including the World Wrestling Federation (WWF), Jim Crockett Promotions (NWA), Championship Wrestling from Florida (CWF), American Wrestling Association (AWA), Mid-South Wrestling, Georgia Championship Wrestling and many others.
In 1989, Randy returned to the NWA's #1 promotion, which was now owned by Ted Turner and renamed World Championship Wrestling (WCW), as "The Raider" but was still used solely as an enhancement talent.
HAPPY BIRTHDAY & † REST IN PEACE
March 10, 1958 – January 1, 2008