• Rikishi Praises Current WWE Storyline
Old School WWF Legend Rikishi, whom some of you also remember as Headshrinker Fatu or The Sultan, recently appeared at the SteelCity Comic Con and talked about the current storyline on SmackDown involving his sons, The Usos, and his nephew, current Universal Champion Roman Reigns.
Here's what the 2015 WWE Hall of Famer had to say about The Usos & Roman Reigns:
"Well, first of all I'm proud of them. We know where they come from, what bloodline they represent and these boys here and Roman, they're all trained professionally and to be able to see your family members headline SmackDown, headline WrestleMania, headline Monday Night RAW, it's a beautiful thing, it's prideful for us, because they came in during the time after the mighty Yokozuna.
If you guys haven't had the chance to see the absolutely tremendous documentary that WWE had put together on the mighty Yokozuna, check it out.
But, these guys come in from a family behind us, from a family that's from Umaga to Yokozuna, The Rock, I mean the list goes on and to be able to see your kids and your nephew doing it out there and representing and holding it down, it's a beautiful thing.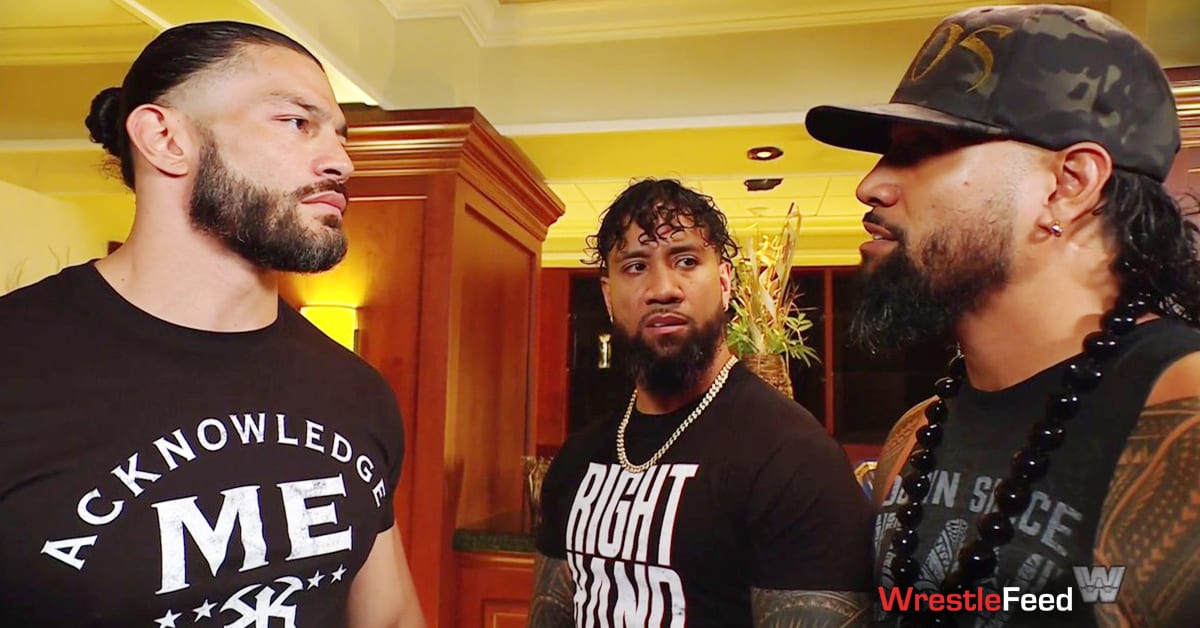 I think the storylines they're going through as of now, I think it's beautiful. It's not a story, that's really them. They've been fighting like that since they were kids in the backyard. And now to be able to do that on-camera and get paid for it, I'd say it's a beautiful thing.
Samoan Dynasty is winning."
Rikishi (Fatu) wrestled for the World Wrestling Federation from 1992 until 2004 and won the Intercontinental Championship, as well as multiple Tag Team Championships.
Also Read: Roman Reigns Reaches A Major Milestone
WATCH: Dawn Marie Suffers A Major Wardrobe Malfunction At WWE Judgment Day 2004:
🔥
• ON THIS DAY IN WWF HISTORY (June 25, 2001) – WWF RAW IS WAR
On this day in 2001, the World Wrestling Federation aired another LIVE episode of their weekly TV show 'WWF RAW IS WAR'.
It was broadcasted from the Madison Square Garden in New York City, New York and featured matches, interviews & segments, on the road to the 'WWF Invasion 2001' PPV.
Here's the match-card:
1. Hardcore Title: Rhyno vs. Test
2. Hardcore Title: Mike Awesome vs. Rhyno
3. WWF World Light Heavyweight Title: X-Pac vs. Jeff Hardy
4. Tazz vs. Steven Richards
5. World Tag Titles: Dudley Boyz vs. Kane & The Undertaker
6. The Big Show vs. Matt Hardy
7. Edge vs. Billy Gunn
8. Chris Jericho vs. Tajiri