• Old School Wrestling Legend Would Celebrate His Birthday
Today would have been the 90th birthday of legendary Old School Wrestling announcer Gordon Solie (Real name: Francis Labiak).
Solie was famous for doing commentary for various NWA territories like Georgia Championship Wrestling, Championship Wrestling from Florida, USA Championship Wrestling, … among a few others, before ultimately staying with Ted Turner's World Championship Wrestling during the 90s.
He's widely considered one of the greatest play-by-play announcers in professional wrestling history.
HAPPY BIRTHDAY & R.I.P.!
January 26, 1929 – July 27, 2000
• Roman Reigns Issues A Statement On His Health & Being A Part Of 'Hobbs And Shaw'
As we noted yesterday, The Rock posted the following regarding Roman Reigns' role in 'Hobbs And Shaw' on Instagram:
"The brothers' roar.
A lil' HOBBS & SHAW exclusive.
Good times droppin' sweat and spillin' blood with my family, Roman Reigns who'll be playing my brother in our FAST & FURIOUS UNIVERSE.
I'm very proud of his focus, effort and authentic performance in our movie for his very first time on film.
I'm also very grateful to spend this quality time with my cousin here in the islands as he takes life one day at a time to recover from leukemia.
His perseverance and humility battling this challenge has inspired our entire family as well as millions around the world in our beloved @WWE Universe.
Can't wait to see the "Big Dog" return back to the ring – his positive & focused mindset to return is straight up next level.
Til' then, this sacred Samoan ?? ground you stand on is nourished with our ancestors blood.
Today, we nourish it with yours.
#WelcomeRomanReigns
#Brothers
#HobbsAndShaw
THIS SUMMER ???"
Below are some photos of The Rock & Roman Reigns from this movie: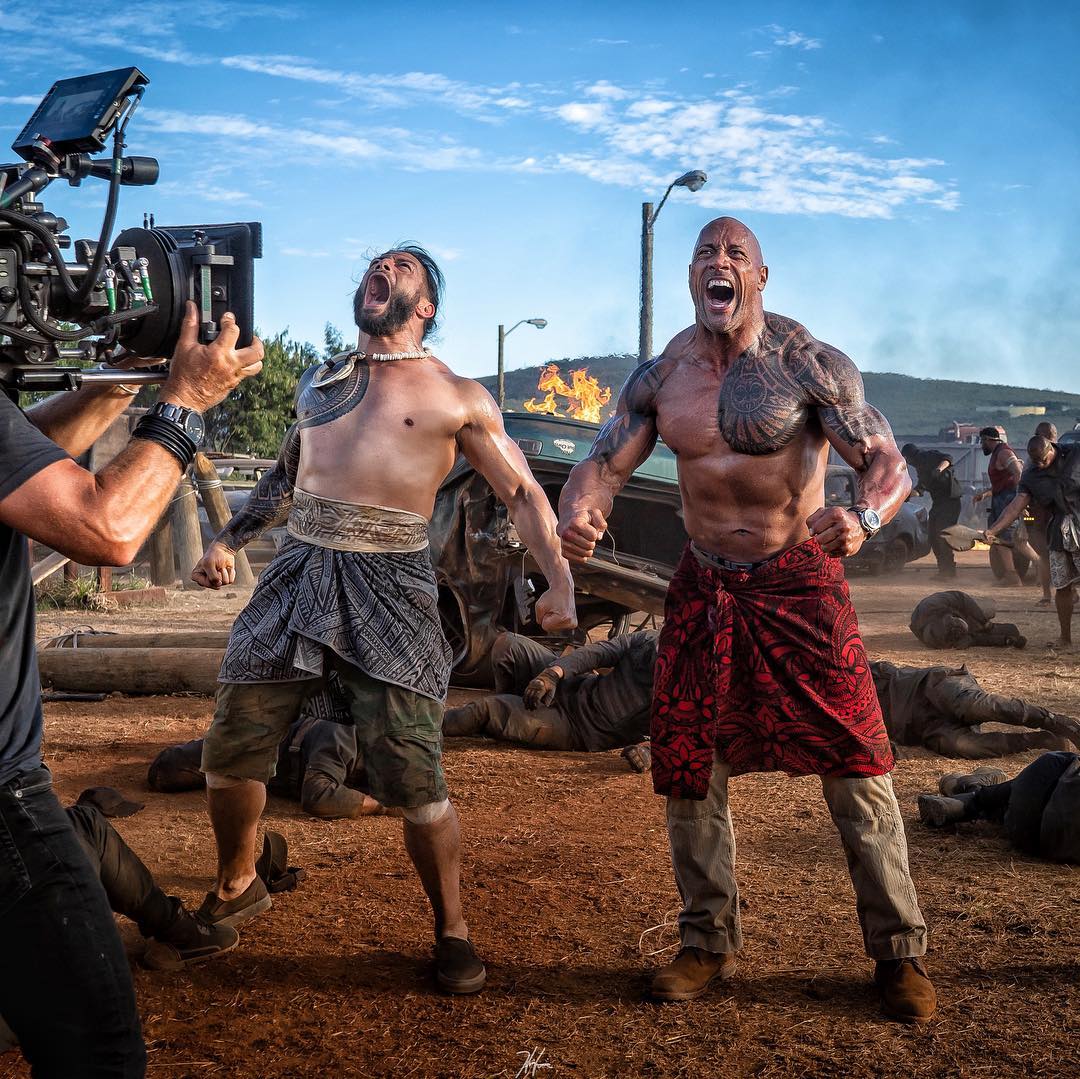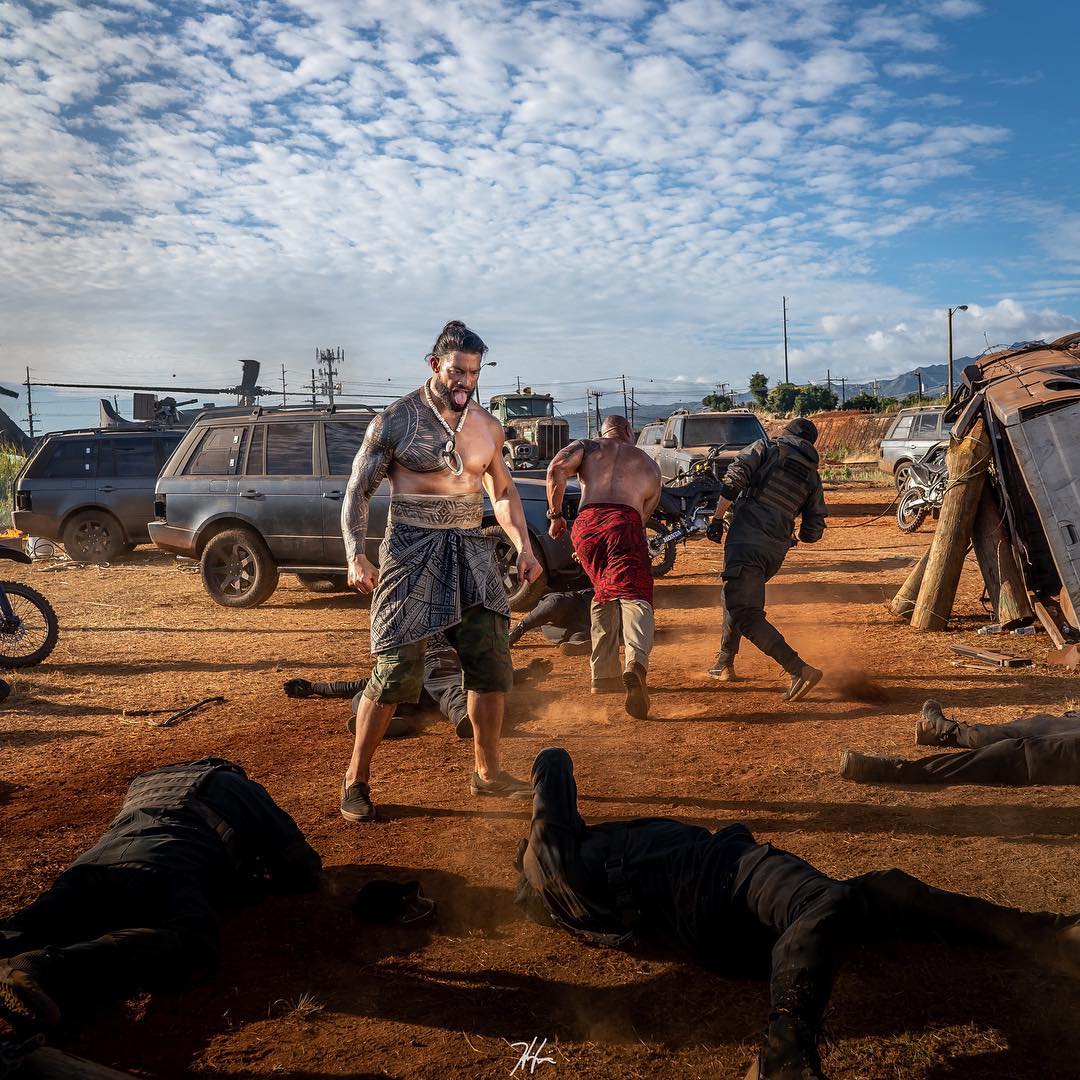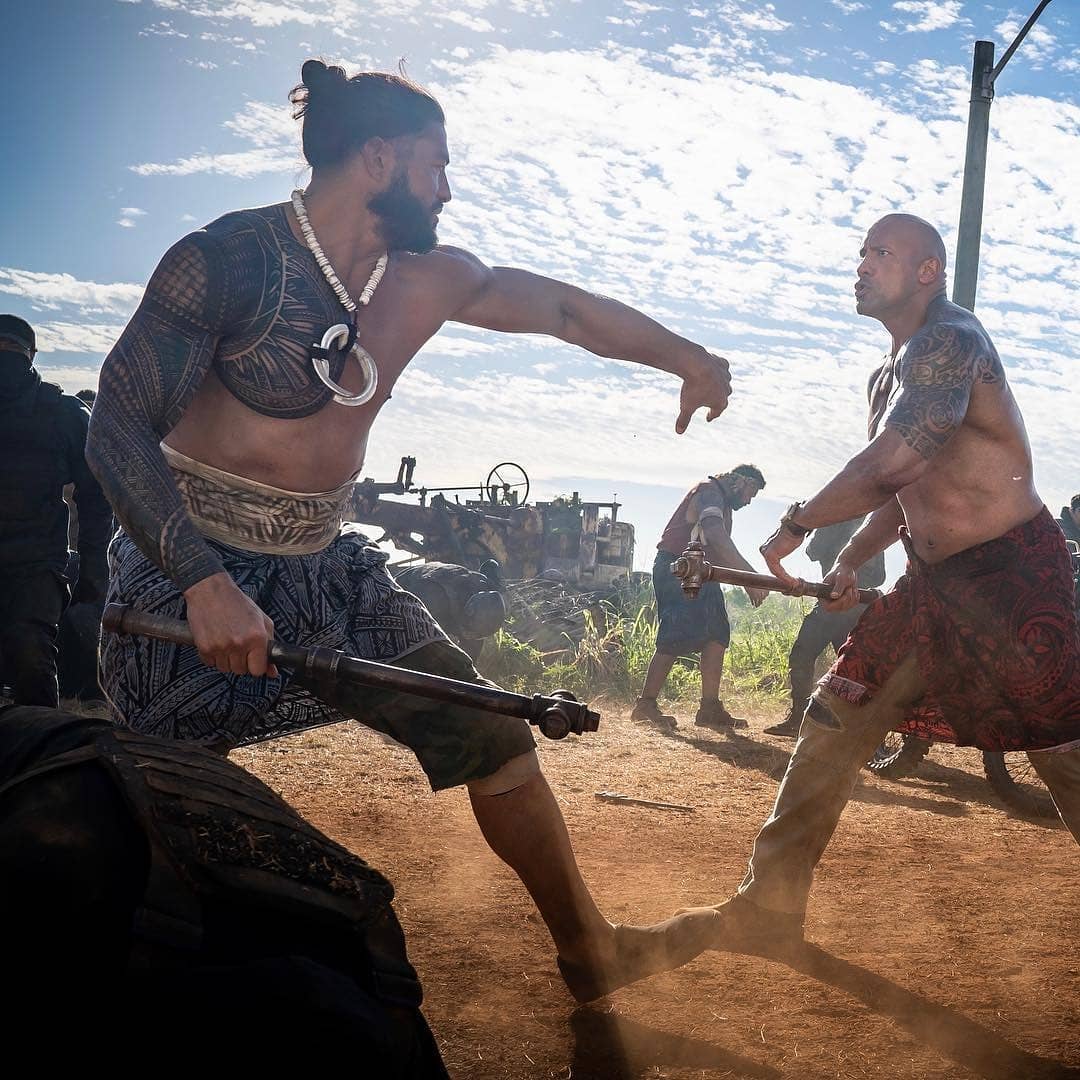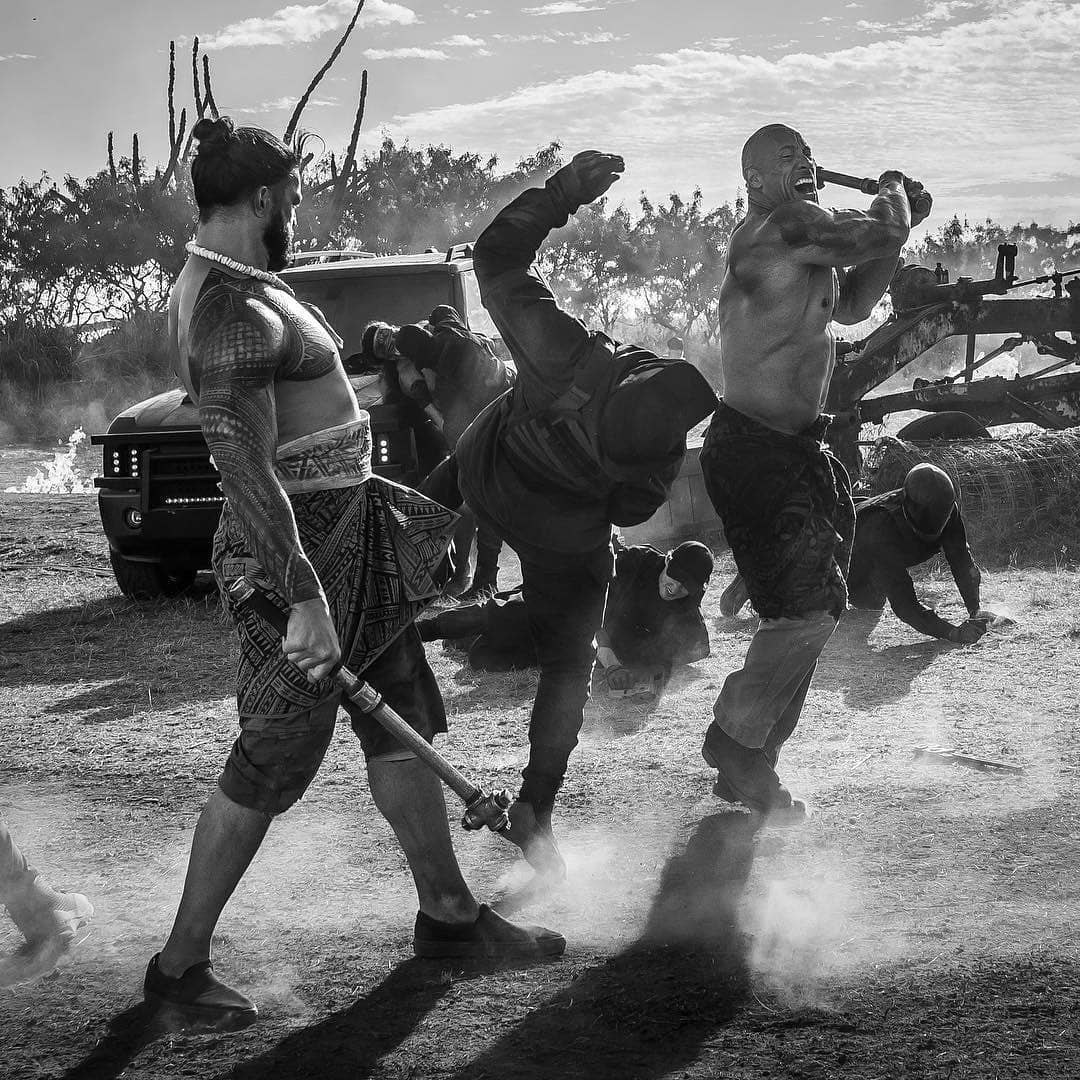 Reigns has now created an Instagram account and gave the following update regarding his health and being a part of 'Hobbs And Shaw':
"Family Healing!
I cannot thank my family, friends and my new FAST & FURIOUS FAMILY enough for all the love and support I have received while on this exciting HOBBS & SHAW project.
The time I've spent with my cousin on this wonderful island has truly been a healing grace. I am grateful to the WWE, The Rock, Universal Pictures and everyone on the set of HOBBS & SHAW, for allowing me to be a part of this franchise.
All of your outreach and support has been a blessing and it's only pushed me to get back in the ring as soon as possible.
But until then…I'm excited for this movie to premiere this summer, our culture and mana in this film is strong!"
WATCH: WWE Interviewer Kayla Braxton Is Beautiful: