• Old School WCW Veteran Would Have Celebrated His Birthday
Today would have been the 54th birthday of Old School WCW Veteran The Renegade (Real name: Richard Wilson).
He debuted for Ted Turner's World Championship Wrestling promotion when WCW World Heavyweight Champion Hulk Hogan himself announced an "Ultimate Surprise" for 'WCW Uncensored 1995', thus implying that The Ultimate Warrior would join him at the PPV.
The gimmick of The Renegade was basically that of Old School WWF Legend The Ultimate Warrior, which made him a clone and a copy-cat, completely rejected by pretty much everyone watching, critics & fans alike.
It wasn't his fault though, but just a bad booking decision that hurt his career before it already begun.
Despite winning the WCW World Television Championship from Old School WCW Legend Arn Anderson in 1995, he was eventually turned into a 'Jobber To The Stars' a year later in 1996.
Renegade was fired from the promotion in January 1999, which resulted in a severe depression, that led to him committing suicide by shooting himself in the head with a gun on February 23, 1999.
HAPPY BIRTHDAY & † REST IN PEACE
October 16, 1965 – February 23, 1999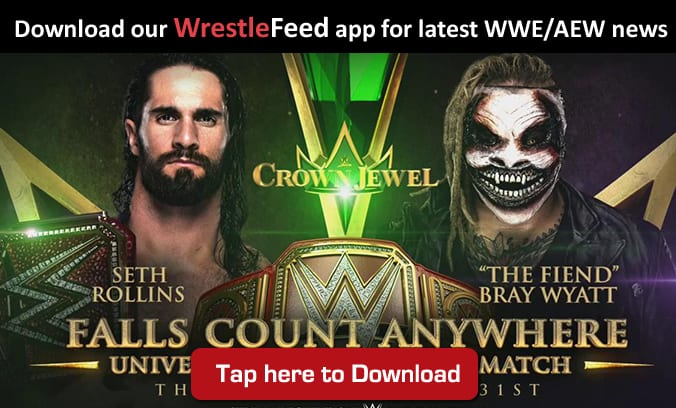 • Roman Reigns Says He Didn't Like Hell In A Cell 2019 Finish Either
During a recent interview with Forbes, "The Big Dog" Roman Reigns was asked about fans being disappointed in the Hell In A Cell 2019 finish and Reigns went on to note that he didn't like it either.
Below is what he said:
"I think you should express your opinions, but it doesn't hurt anybody if you have a shred of respect. Have a little respect for the performers who were out there killing themselves for you.
I didn't like the Hell in a Cell finish either, but I wasn't about to cuss some guys out who got hit in the head over and over.
Bray Wyatt put his health on the line to entertain some fans to the best of his ability.
I didn't like it, but I respect Bray's effort and willingness to go out there and do what you have to do. So, if you can, just a little bit of respect."
Also Read: Becky Lynch Comments On Hell In A Cell 2019 Finish For Seth Rollins vs. The Fiend
WATCH: Super Hot Video Of WWE Diva Maria Kanellis' Juggs Being Groped: