Below are some top WWE, AEW & other wrestling news stories, including Shane McMahon's status.
– Shane McMahon returned to WWE programming at WrestleMania 39, to face The Miz in an impromptu match.
However, Shane O'Mac tore his quad during this match, which led to Snoop Dogg taking his place in the match to face Miz.
During a recent Q&A session, a fan asked Mike Johnson of PWInsider if we'll see Shane return to WWE TV soon.
Below is what Mike replied:
"Nothing that I have heard. I don't see it happening anytime soon, certainly not before Endeavor acquires WWE."
The WWE sale and merger with UFC will be official next month.
– Former WWE wrestler Jaxson Ryker (Gunner in TNA Wrestling) retired from Professional Wrestling last night.
In his last match, he defeated George South in AML Wrestling. He left his boots in the ring after the match. He's 41 years old.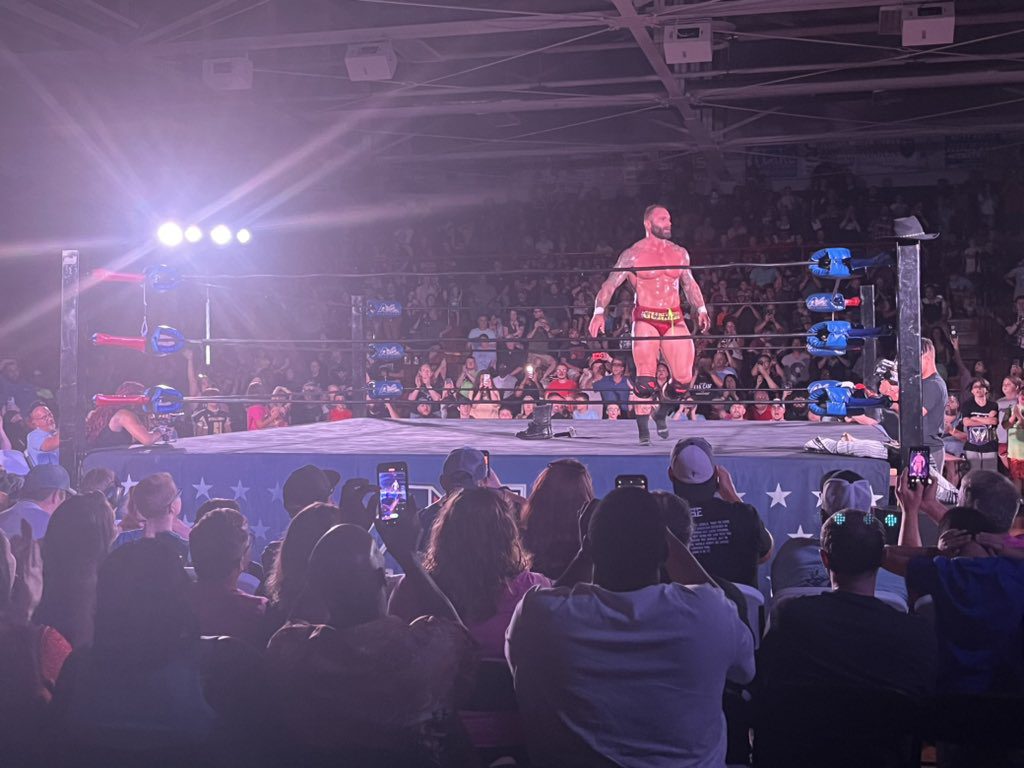 Ryker's WWE career went downhill after he made a tweet in support of then US President Donald Trump at the height of the Black Lives Matter movement.
– In the main event of last night's NWA 75 PPV (75th anniversary show), Tyrus (fka Brodus Clay in WWE) lost the NWA World's Heavyweight Championship to EC3.
Due to the stipulation of the match, Tyrus (age 50) was forced to retire from Professional Wrestling after this loss.
Fans criticized his performance on Social Media, as he wasn't moving well during the match. You can watch an example below:
Somebody please, call his momma #NWA75 pic.twitter.com/8qa79nhcn3

— s e t h (@futurafreesky) August 28, 2023
Also at this PPV, Kenzie Paige defeated Kamille to become the new NWA Women's World Champion. Kamille's reign ended at 813 days.
– Hollywood Legend Sylvester Stallone wrote the following on Instagram about Terry Funk's death:
"Rest in peace Terry Funk. A great wrestler, a witty man, and tough as leather. You were one of a kind!!"
Stallone collaborated with Funk on several projects, including Rocky V, Over the Top and Paradise Alley.
– Will Ospreay has been announced for IMPACT Wrestling's Bound For Glory 2023 PPV.
Also Read: Renee Young Paid Tribute To Bray Wyatt At AEW All In
New Video: Terri Runnels (Goldust's Ex-Wife) Exposes Her Bare Buns At Divas Undressed Event: