• Old School WCW Veteran Celebrates His Birthday
Old School WCW Veteran Steve McMichael celebrates his 61st birthday today.
During his professional football career, he won several titles which includes winning the 'NFL Super Bowl XX' with his team The Chicago Bears.
Steve McMichael was in Lawrence Taylor's corner during the main event of 'WWF WrestleMania XI' (1995), before he joined Ted Turner's WCW as a color commentator later that year, when WCW Monday NITRO started airing.
In 1996, he joined the legendary Old School Wrestling faction 'The Four Horsemen' and became a regular member of the group until he left the promotion in early 1999.
HAPPY BIRTHDAY STEVE MCMICHAEL!
• SmackDown Star's Ex-Husband Sues Her & WWE, WWE Issues Statement
TMZ Sports is reporting that former SmackDown Women's Champion Charlotte Flair's ex-husband, Riki Paul Johnson, is suing her, Ric Flair & WWE for the 'Second Nature' book that was written by Ric & Charlotte. This book was released in September 2017.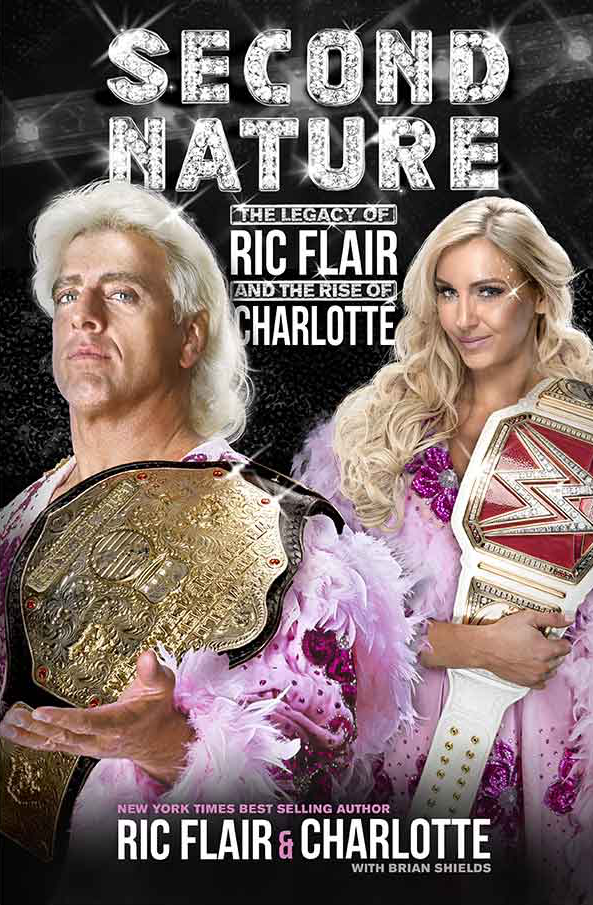 Riki claims Charlotte defamed him in the book and is demanding more than $5 million in damages. Riki noted that the Flairs wrote negatively about him in the book and also wrote that he's sterile.
Riki noted that his family, including 3 children, are humiliated as people believe what the Flairs wrote in that book.
Riki also noted that the book contains "multiple false allegations physical and/or psychological abuse" and that Flairs falsely claimed him of getting fired from two jobs because of illicit drug use.
He claims that he was made to look like a villain on purpose so that Charlotte could look like a "victim who overcame personal adversity and domestic abuse".
Riki went on to sue WWE as well as he feels WWE was involved in the marketing of that book.
TMZ Sports reached out to WWE regarding this situation and WWE issued the following statement:
"We recently received what appears to be a meritless lawsuit and we will vigorously defend ourselves".