• Son Of WWF Tag Team Legend Has Signed With WWE
During a recent media call, Old School WWF Legend "The Game" Triple H talked about two of WWE's newest signings, Parker Boudreaux (Football player and Brock Lesnar lookalike) and Bronson Rechsteiner (son of Old School WCW/WWF Tag Team Legend Rick Steiner of The Steiner Brothers).
Here's a photo of Bronson Rechsteiner: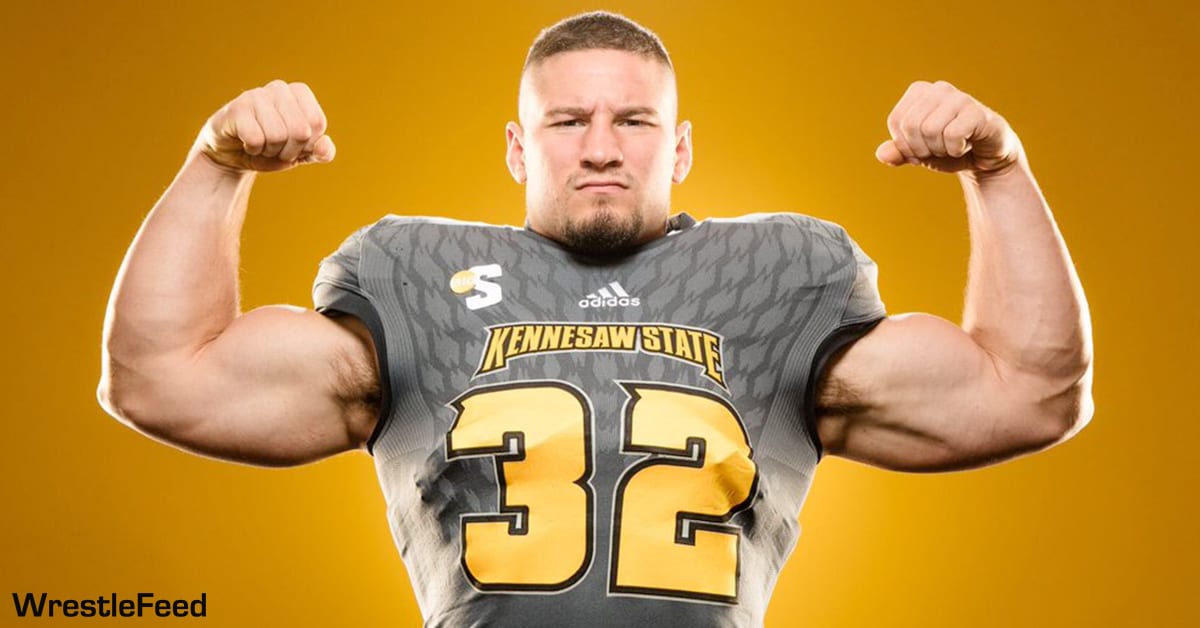 The former D-Generation X leader had the following to say about the two newest WWE Performance Center recruits:
"It's funny, people look at somebody like Parker and they go, 'Oh my God, he looks like Brock Lesnar', so immediately, they go, 'Oh, he's the next big thing, and he's got a big personality'. We'll see what he can do. For all of this, you have to be ready to be a performer.
Even Brock Lesnar wasn't a guy as amazing, and Parker is as well, as amazing as an athlete as he is. You got to be trained, you got to know what you're doing.
Everything has got to be done safely. Everybody that we bring in the door, you want to succeed to the best of their ability and their capability. All the tools are there for them to use.
I say this a lot at the Performance Center, that the generations that came before you had none of these tools, they just trained and learned from the people that were around them as they were getting to do this.
In some ways, they're limited today because of the environment of today. There's no live events, so to speak, going on right now. We're working around that, but we didn't have all the other tools at their disposal on a 24/7 basis.
Their ability to succeed has increased greatly, but its what they do with those tools. People have a tendency to want to say its this that makes somebody. This training, or this person, or that. It reminds me of that saying that success has a thousand fathers, failure is an orphan.
Everybody wants to be apart of that and say this is what it did and this is how it was and all that stuff, but the truth is, you just make those things available to people.
It's up to them. Success or failure, how hard they work, how driven they are, how unwilling they are to take no for an answer, and everything else that goes with that.
I am incredibly excited about Parker Boudreaux coming in. We also have Bronson Rechsteiner, we have a lot of people coming in the door.
Just as I am about people that have been here for a while, like Rik Bugez and a lot of people that are in the door and at the cusp, COVID has slowed that down, but they're right there.
When I say the future is bright, that is what I'm talking about.
The ability for those folks that are in those positions, in those on deck positions to be able to explode into growth and be the next, I don't want to use the 'next big thing' because everybody thinks about Brock. But to be that next big star, that next mega star, and they want to put it on everybody else's development.
You know, I was there when The Rock became The Rock. Austin became Austin. It very much has a lot to do with yes, they have to be given the opportunity. Yes, they have to be given the platform, but it's in the performer."
WATCH: Stephanie McMahon Shows Off Her Huge Assets:
You can download our official WrestleFeed mobile app to check out more Wrestling news & Divas content. Tap here to download.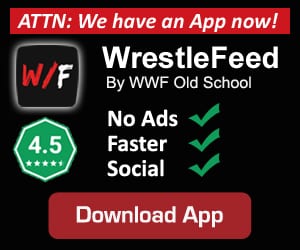 • On This Day In Pro Wrestling History (February 16, 2017) – WWF Legend Passed Away
On this day in 2017, we lost Old School WWF Legend George "The Animal" Steele (Real name: William James Myers) at the age of 79 due to kidney failure.
George Steele wrestled for the World Wide Wrestling Federation / World Wrestling Federation during the 60s, 70s and 80s before he semi-retired in 1988 because he was diagnosed with Crohn's disease.
The Animal did return for a few appearances in 1997, 1998 & 2010, as well as wrestling Jeff Jarrett on WCW Monday Nitro in early 2000.
He became a WWF/E Hall of Famer when he was inducted into the World Wrestling Federation Hall of Fame (now known as "WWE Hall of Fame") in 1995 by Doink "The Clown".
† REST IN PEACE GEORGE STEELE
April 16, 1937 – February 16, 2017