• Natalya Reveals Jinder Mahal's Dream Rivalry In WWE
In her latest column for The Calgary Sun, former SmackDown Women's Champion Natalya wrote about Jinder Mahal making his way to the top and becoming WWE Champion, Jinder's current dream rivalry in WWE & more.
Below is what Natalya wrote:
"I asked Jinder, who his dream rival is right now in WWE: 'Seth Rollins," he said. 'The first-ever NXT Championship was decided in a match between myself and Seth Rollins. Unfortunately for me, Seth won that match and will always be known as the first-ever NXT champion. Seth would then go on and capture the WWE Championship, along with many other Championships in WWE. I would also eventually become WWE Champion.'
It is safe to say that Jinder has experienced his fair share of highs and lows in and out of WWE, but his work ethic, attitude and determination have taken him all the way to the top, right where he belongs.
Some people get discouraged by setbacks, while others, like Jinder, use it as motivation to be better, and work harder. To me, that encapsulates the spirit of WWE. Jinder is a force to be reckoned with in WWE.
I couldn't be more proud of you, my friend!"
Also Read: Top RAW Star Turning Heel? – Click Here.
Also Read: Vince McMahon's Reaction To Titus O'Neil's Greatest Royal Rumble Botch Revealed – Click Here.
• Sonya Deville Is Dating Top RAW Star's Ex-Girlfriend
SmackDown Live wrestler Sonya Deville, who is an openly gay WWE Superstar, is now dating the ex-girlfriend of RAW's Intercontinental Champion Seth Rollins – former NXT wrestler Zahra Schrieber.
Below is a photo of the two together: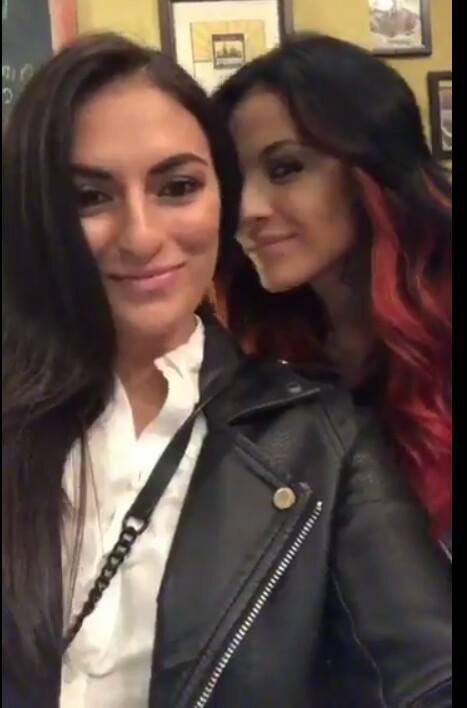 This is the reason why Zahra accompanied Sonya Deville to the WWE Hall of Fame Class of 2018. Below is a photo of Zahra staring at Rollins at the Hall of Fame ceremony: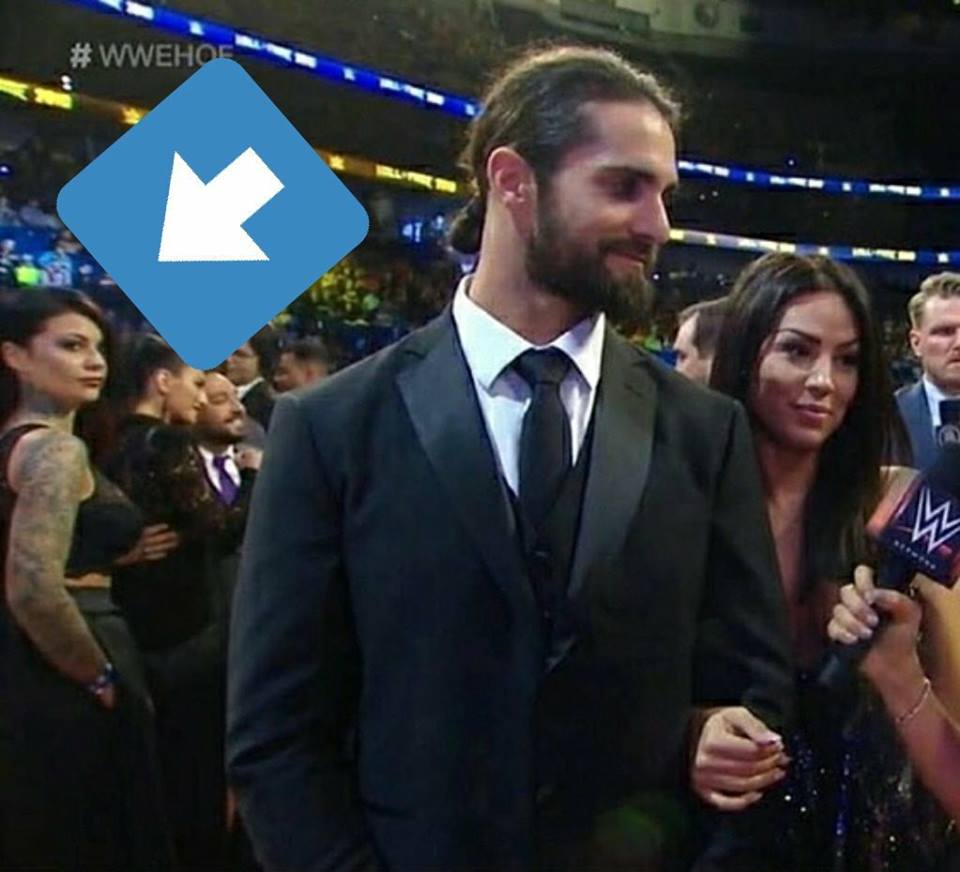 Also Read: RAW Star Didn't Work Greatest Royal Rumble Event In Order To Respect The Culture Of Saudi Arabia – Click Here.
Also Read: Saudi Arabia Apologizes For Footage Of "Indecent" Women Wrestler Airing During Greatest Royal Rumble – Click Here.