• On This Day In Pro Wrestling History (November 23, 1990) – WWF The Main Event 4
On this day in Pro Wrestling history on November 23, 1990, the World Wrestling Federation aired 'WWF The Main Event 4' on NBC.
The event was taped on October 30, 1990 at the Allen County War Memorial Coliseum in Fort Wayne, Indiana.
The Rockers won the WWF World Tag Team Championship from The Hart Foundation that night, but there was a ring rope malfunction, that resulted in 2 things: the match was cut and didn't air, plus the WWF acted as if the title change never happened, so – despite winning the belts that night – The Rockers aren't listed as former Champions in the record books.
The results of the show were:
– WWF World Heavyweight Championship: The Ultimate Warrior (c) defeated Ted DiBiase by DQ
– Mr. Perfect defeated Big Boss Man by count-out
– Rick Martel defeated Tito Santana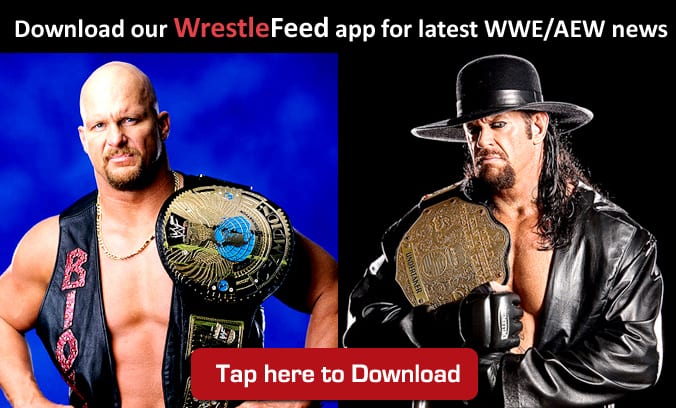 • Stone Cold Steve Austin Comments On His In-Ring Future, CM Punk Possibly Wrestling Again In WWE
During an interview with ESPN, WWE Hall of Famer Stone Cold Steve Austin was asked about his in-ring future, CM Punk possibly wrestling again & more.
Below are the highlights:
On if he'll wrestle again:
"I'd be happy to give you a two-letter answer: NO.
It's like people say, it's show business, and in the wrestling business, it's never say never. If you ask me, 'Steve do you have a couple of Stunners, a couple of right hands or do you have some hell raising left in you?' Absolutely, I do.
But just to go in there, lace them up and go in there for a 15-20-minute match? No, man. I don't. Nor do I want to.
I did what I did, and in WrestleMania 19, that was my last match with The Rock and he beat me 1-2-3 right in the middle of the ring. Took three Rock Bottoms, but that was the last match that 'Stone Cold' Steve Austin will ever have."
On if he watches WWE nowadays:
"I DVR all the shows. Sometimes I'll watch live or I'll go back and watch something if someone tells me, 'Hey man, go watch this match.' And I'll watch that match, and my wife will be watching me.
I'm leaning in and punching and leaning back. She goes, 'What are you doing? Why are you moving like that?' I say, 'I'm just watching the match.' She's like, 'Yeah, but you're acting like you're doing the match'."
On the possibility of CM Punk wrestling again in WWE:
"Pure speculation, but he's certainly young enough and in good enough shape to do it. I know that he's still doing his MMA training, so I know that means he's in shape. I don't know, that's completely up to CM Punk.
But I'm just excited that he's back with the WWE. Some things have been mended. I know there was hard feelings on either side, so the fact that he's back in the fold, I know he loves the business of professional wrestling or sports entertainment.
He's very opinionated, has a very knowledgeable opinion of the business, because of the roads that he's traveled and the level of success that he's had. And he's a really smart guy and he's a great promo and a great analytical mind. So, I'm glad that he's back.
I hope that he enjoys his ride. It's good to see him and WWE have mended whatever happened back in the day. I'm excited for him."
WATCH: Liv Morgan's Buns Exposed In Bikini: