• ON THIS DAY IN WCW HISTORY (November 16, 1997) – WCW Worldwide
On this day in 1997, Ted Turner's World Championship Wrestling aired an episode of their weekly TV show 'WCW Worldwide'.
This episode was pre-taped from the Disney MGM Studios in Orlando, Florida and featured matches, interviews & storyline segments on the road to the 'WCW World War 3 1997' PPV.
The card of the show can be found here:
Villano IV & V vs. Doc Dean & Barry Houston
Steven Regal vs. Mike Anthony
David Taylor vs. Jim Powers
Bobby Eaton vs. Kevin Northcutt
Syxx vs. Chris Benoit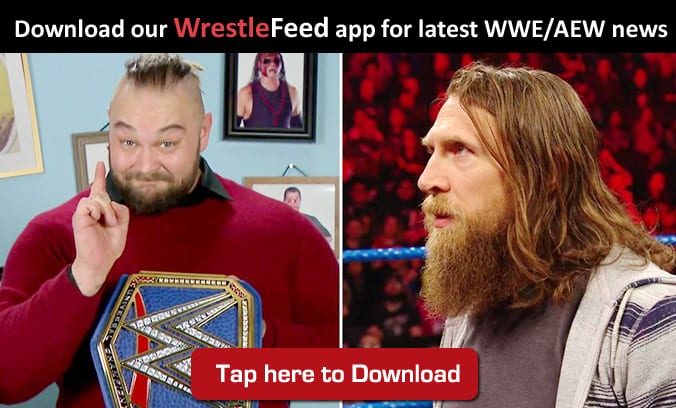 • Stone Cold Steve Austin Comments On Tag Team Wrestling Not Being What It Used To Be
During a recent edition of The Steve Austin Show podcast, WWE Hall of Famer Stone Cold Steve Austin discussed tag team wrestling.
Below are the highlights:
On tag team wrestling not being what it used to be:
"The tag team scene just ain't what it used to be and that's not knocking any team that's out there. I'm just saying there aren't as many teams and they're not together as long to build the history, the chemistry, and you just know what the other guy is going to do when you go out there.
You have four different people out there and a referee. With all the minds and all the different tricks you can do, there's so much to watch, so I love tag team wrestling.
It's just that it [has] kind of faded off a little bit and that's with all respect to the tag teams still out there doing good work. It just has changed."
On if The Hollywood Blonds should be on the Mount Rushmore of tag team wrestling:
"Hell no, we're not even close! We're not even in the top 15 or 20. Brian and I were good for the time we were together. We could've been excellent! But we were good and had we had as much time together or as many matches as a lot of other tag teams, I venture to say we would have been in the conversation.
But no, we're not in the conversation. We never were, but, man, did I have a lot of fun with Brian. Were we good? Damn right! Did we have chemistry? Yes, we did! But we're not in that conversation, not even close to it."
On Harlem Heat having a great run in WCW:
"I can't leave off Booker T and Stevie Ray. We tried to open the show with some Stevie Ray Vaughan and it didn't work!
When they showed up on the scene at WCW way back in the day, it was like two guys show up and they're both big and jacked up, and they got some charisma about them, and they've got some edge about them. And it turns out they can work too. And yeah, one of them is really athletic, so Harlem Heat had a hell of a damn run!"
WATCH: Natalya Suffers Wardrobe Malfunction: