• On This Day In Pro Wrestling History (November 24, 1983) – NWA Starrcade 1983: A Flair For The Gold
On this day in Pro Wrestling history on November 24, 1983, Jim Crockett Promotions aired 'NWA Starrcade 1983: A Flair For The Gold' LIVE on closed-circuit television from the Greensboro Coliseum in Greensboro, North Carolina.
This was the 1st out of 18 annual 'Starrcade' events that aired between 1983 and 2000.
The first 5 Starrcades (1983-1987) were promoted by Jim Crockett Promotions, while Ted Turner's World Championship Wrestling (who bought JCP in 1988) promoted all the ones that followed (1988-2000).
The results are here:
– The Assassins defeated Rufus R. Jones & Bugsy McGraw
– Kevin Sullivan & Mark Lewin defeated Scott McGhee & Johnny Weaver
– Abdullah the Butcher defeated Carlos Colon
– Bob Orton Jr. & Dick Slater defeated Mark Youngblood & Wahoo McDaniel
– Title vs. Mask – NWA Television Championship: Charlie Brown defeated Great Kabuki (c)
– Dog Collar: Roddy Piper defeated Greg Valentine
– NWA World Tag Team Championship: Ricky Steamboat & Jay Youngblood defeated The Brisco Brothers
– Steel Cage – NWA World Heavyweight Championship: Ric Flair defeated Harley Race (c)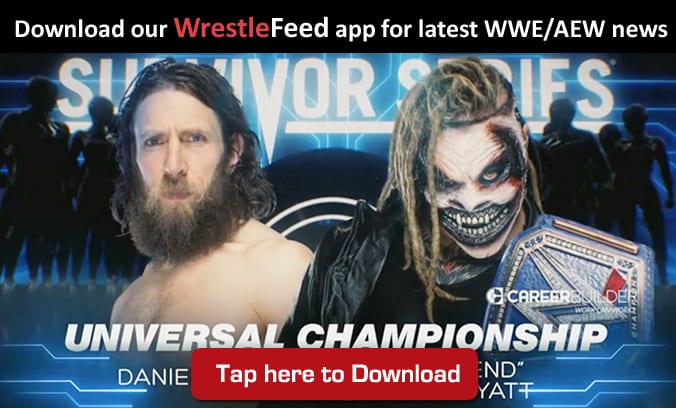 • Stone Cold Steve Austin Explains Why Brock Lesnar Is The Most Important Wrestler Of The Last Decade
During a recent appearance on the State of Combat podcast, WWE Hall of Famer Stone Cold Steve Austin was asked who is the most important wrestler of the last decade.
Austin said current WWE Champion Brock Lesnar is the most important wrestler of the last decade and explained why:
"With Brock, you can say 'part-time' or this or whatever, when Brock goes to the ring, I still get a sense of danger or I sense that I don't really know what he is going to do.
How often does he go to Suplex City? How bad did he really hurt somebody? What's he going to do to this opponent or what is he going to do to dismantle him?
Brock Lesnar creates more questions in my mind than anybody else who has walked into the ring for the last 10 years no question in my mind.
[John] Cena is up there with the top of the top. Brock Lesnar when he walks into an arena or steps into an Octagon, you always wonder what's going to happen with that guy.
He might not be around as much as many people would like, but as far as impact and pure 'I have to watch this match' factor, it's hard to say a guy other than him."
WATCH: Layla Had The Best Buns In WWE: