On this day in Pro Wrestling history on August 3, 1997, the World Wrestling Federation aired 'WWF SummerSlam 1997' LIVE on PPV from the Continental Airlines Arena in East Rutherford, New Jersey.
This was the 10th annual SummerSlam pay-per-view the World Wrestling Federation aired since 1988.
Just like the Royal Rumble, WrestleMania and Survivor Series, SummerSlam is an Old School WWF PPV, the WWE is still using today.
At this PPV, Stone Cold Steve Austin broke his neck during his match with Owen Hart, but still managed to win the match and become the new Intercontinental Champion.
You can watch it below:
This injury impact Austin's career a lot and eventually resulted in him retiring from in-ring competition 6 years later.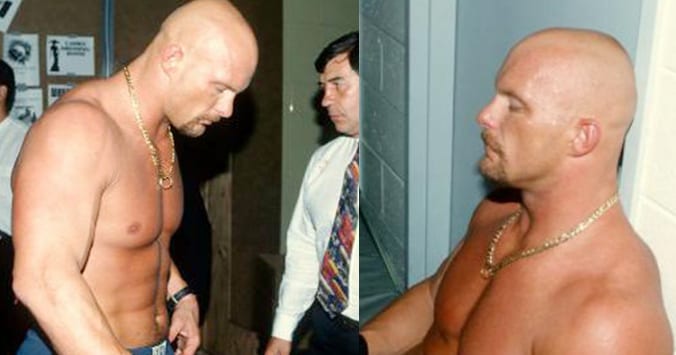 Also Read: Jim Ross On Backstage Reaction After Steve Austin's Neck Injury At SummerSlam 1997, How Angry Austin Was
In the main event of the show, Bret Hart defeated The Undertaker to win the WWF Championship. Shawn Michaels was the special guest referee for this bout and smashed The Undertaker with a Steel Chair during the ending moments of the match and Bret took advantage of this to win the match.
Here are the results:
– Steel Cage: Mankind defeated Hunter Hearst Helmsley
– Goldust defeated Brian Pillman
– The Legion of Doom defeated The Godwinns
– WWF European Championship: The British Bulldog (c) defeated Ken Shamrock by DQ
– Los Boricuas defeated The Disciples of Apocalypse
– WWF Intercontinental Championship: Stone Cold Steve Austin defeated Owen Hart
– WWF World Heavyweight Championship with Shawn Michaels as Special Guest Referee: Bret Hart defeated The Undertaker (c)
WATCH: New Revealing Video Of WWE NXT Wrestler Aliyah's Butt: