8. Martin "The Blimp" Levy
642 lbs / 291 kg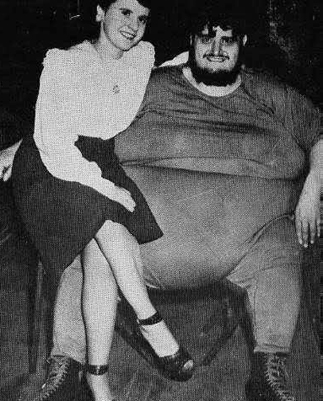 Now Martin Levy is actually someone who a very few of you have ever heard before, and even a lot less have seen his matches.
That's not because he's not worthy of remembering, he sure is, but he wrestled a long time ago, when literally non of you Old School Fans were watching Professional Wrestling yet.
Martin Levy's career in Professional Wrestling started during the early 30s and he retired in 1951, one year before Vince McMahon Sr.' founded CWC Capitol Wrestling Corporation, the promotion that eventually became known as WWWF, WWF and now WWE.
Levy was once featured in an article in Time Magazine.
Rest In Peace Martin Levy
1903 – November 8, 1961
7. Maximum Capacity
650 lbs / 295 kg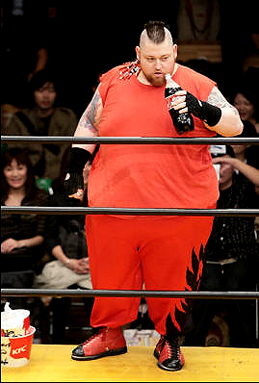 Maximum Capacity is one of only 2 so called 'Indy Wrestlers' on our Top 12 list, who never made it to the big leagues.
He started his Professional Wrestling career in 2001 on the Florida independent scene, where he wrestled the likes of Jerry "The King" Lawler and Barry Horowitz.
After wrestling in Japan for Zero-1 in 2006 and a few different stints in Europe, he eventually returned to the Florida indies, where he also wrestled his last match in 2012.
Rest In Peace Maximum Capacity
August 2, 1968 – August 21, 2014
*Go to the NEXT page to continue reading this article