• On This Day In Pro Wrestling History (October 19, 1985) – WWF Puerto Rico House Show
On this day in Pro Wrestling history on October 19, 1985, the World Wrestling Federation held a televised house show at the Hiram Bithorn Stadium in San Juan, Puerto Rico.
WWF Legend Gorilla Monsoon worked as a ring announcer and as a commentator during the show.
The results can be found here:
Tony Atlas defeated Steve Lombardi
Cpl. Kirchner defeated Tiger Chung Lee
Ricky Steamboat defeated Moondog Spot
Wendi Richter defeated The Spider Lady
Hulk Hogan defeated Big John Studd via count-out
B. Brian Blair & Jim Brunzell defeated Iron Mike Sharpe & Barry O
Tito Santana defeated Randy Savage
Pedro Morales defeated The Spoiler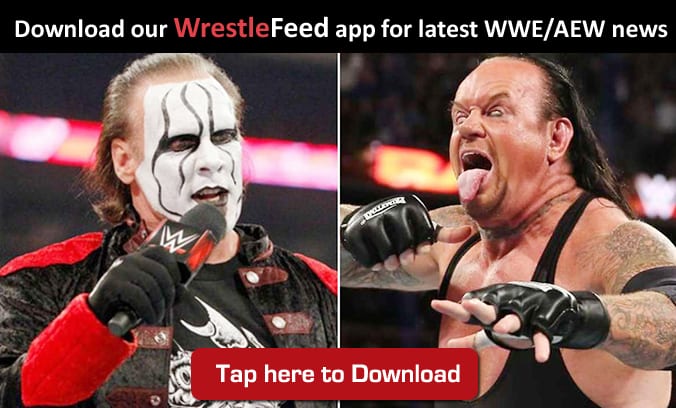 • The Fiend Launches An Attack After SmackDown, Red Light Used (Video)
In this week's SmackDown dark main event (which takes place after 205 Live goes off the air), Cesaro faced The Miz.
Cesaro did the Cesaro Swing on Miz about 20 times and the match was then interrupted by "The Fiend" Bray Wyatt.
Wyatt took out Cesaro with the Mandible Claw (he did that to Cesaro after last week's RAW as well) and mocked The Miz.
Prior to this attack, The Fiend delivered a warning to The Miz during an non-televised segment during SmackDown.
It should be noted that red light is being used during The Fiend's attacks now as well.
You can watch this segment below:
The Miz and Cesaro were the dark match. Cesaro swung the Miz around 20 times. He set him up for the Neutralizer, then this happens #wwe pic.twitter.com/n4ABKzSVIB

— Tim Rose (@TimRoseTweeting) October 19, 2019
WATCH: Former WWE Diva Kelly Kelly Shows Off Her Hot Buns: