Most of you have seen the annual Royal Rumble Events from 1988 till today.
But there were several other Royal Rumble matches that most of you will not remember or not even knew they ever took place to begin with. We have listed them for you:
4. The Original Royal Rumble (1987)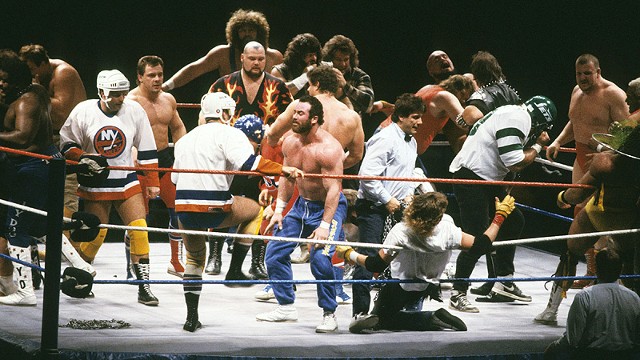 The first ever Royal Rumble wasn't the 1988 Event that Hacksaw Jim Duggan won, no that was only the first televised Royal Rumble.
The first Royal Rumble match actually happened during a WWF House Show on October 4, 1987 in St. Louis MO, drawing only a crowd of 1,976 fans.
It was more of a practice run to see how the concept would actually work.
Results:
– Nikolai Volkoff defeated Hillbilly Jim
– Don Muraco defeated Bob Orton Jr.
– The One Man Gang defeated The Junkyard Dog
– Davey Boy Smith & Billy Jack Haynes defeated Demolition via DQ
– Billy Jack Haynes defeated King Kong Bundy via count-out
– Paul Orndorff defeated Rick Rude via count-out
– Sensational Sherri defeated Velvet McIntyre
– The One Man Gang won the Royal Rumble by last eliminating The Junkyard Dog