• The Infamous Mass Transit Incident Took Place 24 Years Ago Today In ECW (Video)
On this day in Pro Wrestling history on November 23, 1996, ECW hosted an untelevised House Show at the Wonderland Greyhound Park in Revere, Massachusetts.
This event included the infamous "Mass Transit Incident", which saw the pro wrestling debut of 17 year old "Mass Transit" (Real name: Erich Kulas), who had lied to promoter Paul Heyman about his age and his professional wrestling training (he had none).
Before the Tag Match, Mass Transit requested New Jack to do the blade-job for him, but was eventually cut too deeply by the experienced Hardcore Wrestler, so the match turned into a bloodbath rather quickly.
Only Fan-Cam video footage exists of the incident and you can watch it below:
Mass Transit was escorted out of the arena with medical attention.
He passed away at the age of 22 in 2002 due to complications from gastric bypass surgery.
WATCH: WWE Interviewer Charly Caruso Shows Off Her Buns In A Bikini:
You can download our official WrestleFeed mobile app to check out more Wrestling news & Divas content. Tap here to download.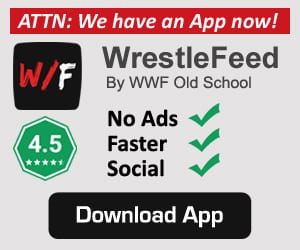 • On This Day In Pro Wrestling History (November 23, 2008) – WWE Survivor Series 2008
On this day in Pro Wrestling history on November 23, 2008, World Wrestling Entertainment aired 'WWE Survivor Series 2016' LIVE on PPV from the Air Canada Centre at Toronto, Ontario, Canada.
The PPV theme song of this 3-brand (WWE RAW, WWE SmackDown! & ECW) pay-per-view was "Spoilin for a Fight" by the band 'AC/DC'.
Here are the results:
Survivor Series elimination: Team HBK defeated Team JBL
Survivor Series elimination: Team Raw Divas defeated Team SmackDown Divas
Casket: The Undertaker defeated Big Show
Survivor Series elimination: Team Orton defeated Team Batista
WWE Championship: Edge defeated Triple H (c) and Vladimir Kozlov
World Heavyweight Championship: John Cena defeated Chris Jericho (c)