• On This Day In Wrestling History (July 29, 2018) – Old School WWF Legend Passes Away
On this day in 2018, we lost Old School WWF Legend Nikolai Volkoff (Real name: Josip Peruzovic) at the age of 70 due to medical issues.
Volkoff wrestled for the World Wide Wrestling Federation, later the World Wrestling Federation during the 70s, 80s & 90s, with his biggest accomplishment being winning the WWF World Tag Team titles with The Iron Sheik at the first ever WrestleMania event, where they defeated the U.S. Express.
After Sheik was suspended in 1987, Boris Zhukov became Volkoff's new Tag Team Partner and together they were known as 'The Bolsheviks', a team that lasted from 1987 till Nikolai turned babyface in 1990.
In 2005, he was inducted into the WWE Hall of Fame by legendary announcer, "Good Ol' J.R." Jim Ross.
† REST IN PEACE NIKOLAI VOLKOFF
October 14, 1947 – July 29, 2018
• The Miz Breaks Silence On CM Punk Taking A Shot At Him For Working WWE's Saudi Arabia PPVs
In January this year, The Miz was a guest on WWE Backstage, where he took a jibe at CM Punk.
Renee Young told him that Ember Moon's appearance on the show in November was pretty good, to which he replied:
"Oh, sorry I didn't change the culture. My bad."
In case you don't know, when Punk joined Backstage, he vowed to change the culture by saying so.
He then saw Miz's comments and responded the following to him on Twitter:
"Go suck a blood money covered d**k in Saudi Arabia you f**king dork."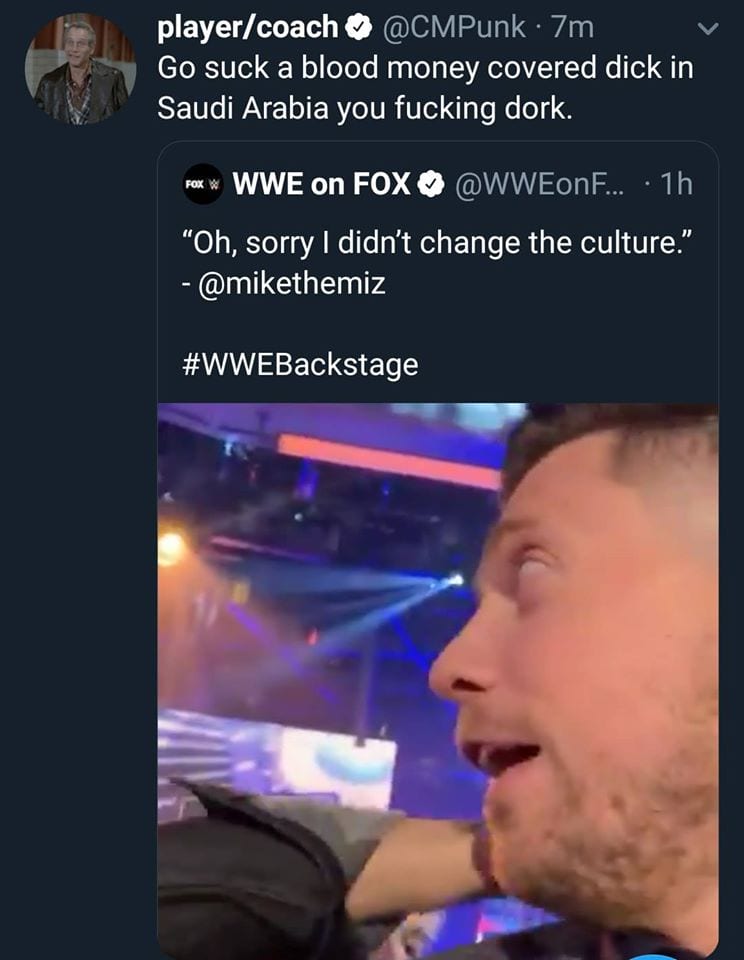 While speaking to 411Mania, The Miz finally reacted to that comment from Punk.
He said:
"I have no idea to be honest with you. Like, I still to this day have no idea. To be honest, I thought we were friends. And it's just like one of those things where you're like, 'God, man.'
I don't know. I just don't know, like I really don't. I wish I could answer any of the questions that you would have about that, but I honestly — I don't know. I don't get it. I don't get him."
WATCH: AJ Lee's (CM Punk's Wife) Wardrobe Malfunction In WWE: