• Old School WCW Veteran Celebrates His Birthday
Old School WCW Veteran Evan Karagias celebrates his 45th birthday today.
At first Evan was used as a jobber, when he joined Ted Turner's World Championship Wrestling in 1997, but by late 1999 he joined "Sugar" Shane Helms & Shannon Moore and together they formed '3 Count', a faction with the gimmick of a boy band.
When Vince McMahon bought the promotion in march 2001, Karagias was among the 24 WCW wrestlers who received a WWF contract, but he didn't last long and only appeared a few times during the infamous Invasion angle, before he was released a few months later.
HAPPY BIRTHDAY EVAN KARAGIAS!
• The Undertaker Made History 27 Years Ago Today
On this day in Pro Wrestling history on November 27, 1991, the World Wrestling Federation aired 'WWF Survivor Series 1991' LIVE on PPV from the Joe Louis Arena in Detroit, Michigan.
This was the 5th annual 'Survivor Series' event since it started in 1987.
The pay-per-view had the tagline "The Gravest Challenge" and featured The Undertaker winning his first WWF Championship after he defeated "The Immortal" Hulk Hogan.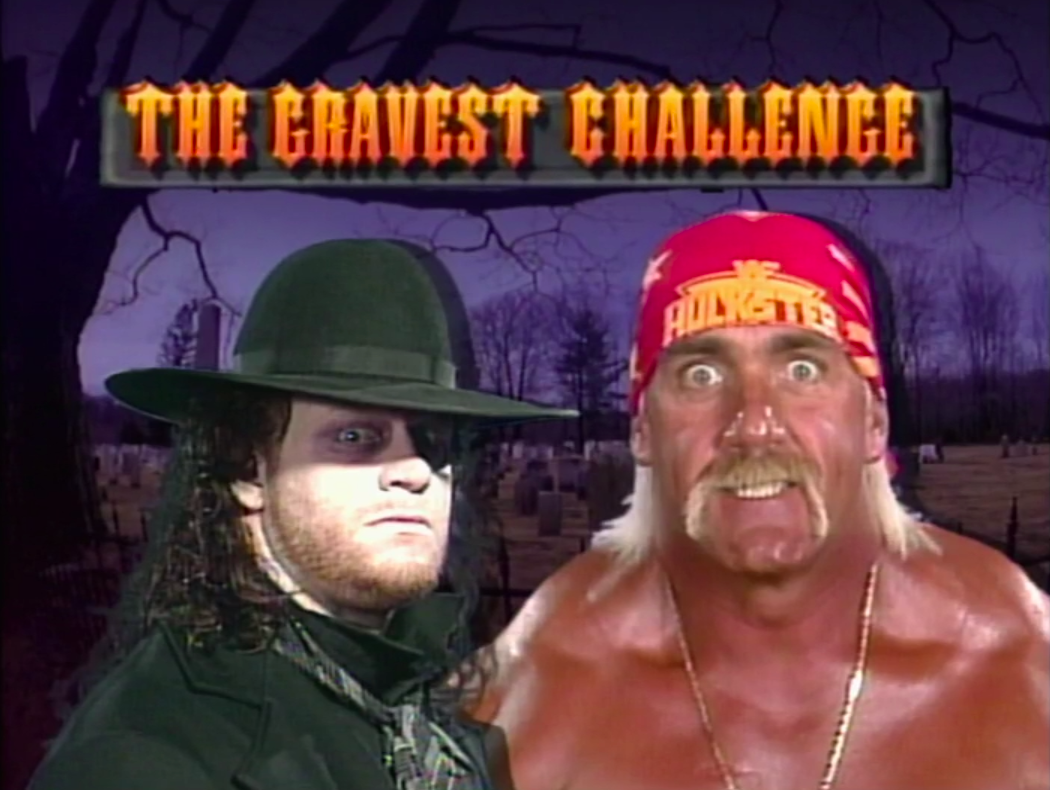 At that time, The Undertaker made history by becoming the youngest WWF Champion ever at the age of 26.
This record was then broken in 1998 by The Rock, who was also 26 years old when he won his first WWF Championship (but just a few months younger than what Taker was in 1991 when he won the Title).
The current record for the youngest WWF/E Champion of all time is held by Brock Lesnar, who won his first WWE Championship at SummerSlam 2002 at the age of 25 (when he defeated The Rock).
Below are the results from Survivor Series 1991:
– Survivor Series elimination match: The Mountie, Ric Flair, Ted DiBiase & The Warlord defeated Bret Hart, The British Bulldog, Roddy Piper & Virgil
– Survivor Series elimination match: Jim Duggan, Sgt. Slaughter, The Texas Tornado & Tito Santana defeated The Berzerker, Col. Mustafa, Hercules & Skinner
– WWF World Heavyweight Championship: The Undertaker defeated Hulk Hogan (c)
– Survivor Series elimination match: The Nasty Boys & The Beverly Brothers defeated The Bushwhackers & The Rockers
– Survivor Series elimination match: Big Boss Man & The Legion of Doom defeated Irwin R. Schyster & The Natural Disasters