• ON THIS DAY IN WCW HISTORY (November 24, 1997) – WCW MONDAY NITRO
On this day in 1997, Ted Turner's World Championship Wrestling aired another LIVE episode of their weekly TV show 'WCW MONDAY NITRO'.
It was broadcasted from the Wendler Arena in Saginaw, Michigan and featured matches & storyline segments on the road to the 'WCW Starrcade 1997' PPV.
The card can be found here:
Steiner Brothers vs. Disorderly Conduct
Booker T vs. Meng
Chris Benoit vs. Sick Boy
Prince Iaukea vs. Alex Wright
Randy Savage vs. Disco Inferno
Dean Malenko vs. Brad Armstrong
Buff Bagwell vs. Chris Jericho
Ray Traylor vs. Curt Hennig
Hollywood Hogan vs. The Giant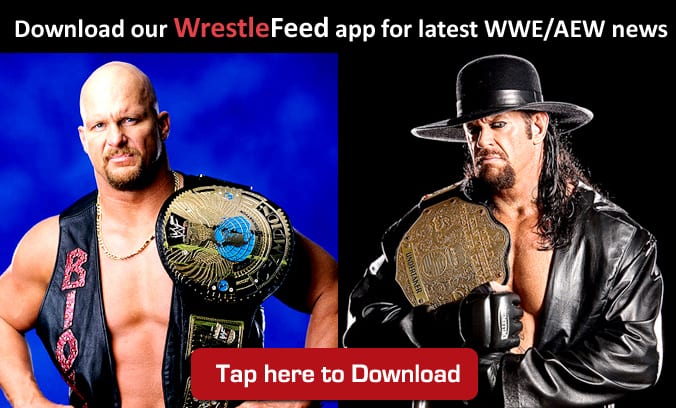 • The Undertaker Reveals Who He Went To For Advice In The WWF
During the premiere episode of Broken Skull Sessions, WWE Hall of Famer Stone Cold Steve Austin asked The Undertaker who did he go to for advice during his early days in the World Wrestling Federation.
Below is what The Deadman said:
"There was one guy – Jake. Not so much my delivery or what I said, but he had such insight into character.
Jake 'The Snake' Roberts, man — brilliant mind. Unbelievable insight on how to put that character together and he would tell me like he would listen to Pink Floyd or he would listen to Black Sabbath which, you know that got me, 'Okay I'm gonna get some heat for this' I would look in the Bible for different verses. Back then it didn't bother me as much to alter it around a little bit, you know who am I to tell?
So I started looking outside the box on how to put this character together and he would — he didn't even tell me this, but I heard him tell 'Once the music starts you are that person,' you know I probably took it a step further because I stayed that person for the first 5 or 6 years, but he had so many good innovative ways to put things together and to look at different aspects of the business that no one got.
Jake never was a screamer and that was something I knew I wasn't gonna be. I knew it was gonna be a slow, methodical promo and then when Paul Bearer came along it was easy because he had that high-pitched creepy thing that got people and then I would come in with 'Rest In Peace'.
You had people screaming and hollering, but unless the message is good they're not really listening, you know? But someone starts talking low, what the hell is he saying? He's gonna put you in the ground and the worms are gonna eat your rotting flesh? Just stuff that people hadn't heard in the wrestling world.
Thank goodness they became enthralled in the morbid stuff we're doing and it just really gelled well."
Also Read: The Undertaker Doesn't Remember The Night Of WrestleMania 30, Says WM 30 Match Screwed Up His Confidence
WATCH: Liv Morgan's Buns Exposed In Bikini: