• Old School WWF Veteran Would Have Celebrated His Birthday
Today would have been the 49th birthday of Old School Wrestling Veteran John Kronus (Real name: George B. Caiazzo).
For the most part Kronus gets remembered for being one half of the ECW Tag Teams 'The Eliminators' (with Perry Saturn) and 'The Gangstanators' (with New Jack).
HAPPY BIRTHDAY & R.I.P.
January 13, 1969 – July 18, 2007
• Royal Rumble 2018 Ticket Demand At An All-Time Record High
According to the Wrestling Observer, ticket demand for Royal Rumble 2018 is at an all-time high.
• Top WWE Star Winning The Royal Rumble Again Possible
As we noted before, 16 time WWE World Heavyweight Champion John Cena was originally the favorite to win the Royal Rumble 2018 match, but that's not the case anymore as Cena will be involved in a non-title high profile match.
There's been a lot of speculation that a SmackDown Live Superstar will win the Royal Rumble match and go on to face the WWE Champion at WrestleMania 34.
However, that doesn't look to be the case as the FastLane 2018 main event has already been leaked and it's going to be WWE Champion AJ Styles defending the Title against Randy Orton, Shinsuke Nakamura, Kevin Owens & Sami Zayn in a Fatal 5 Way match.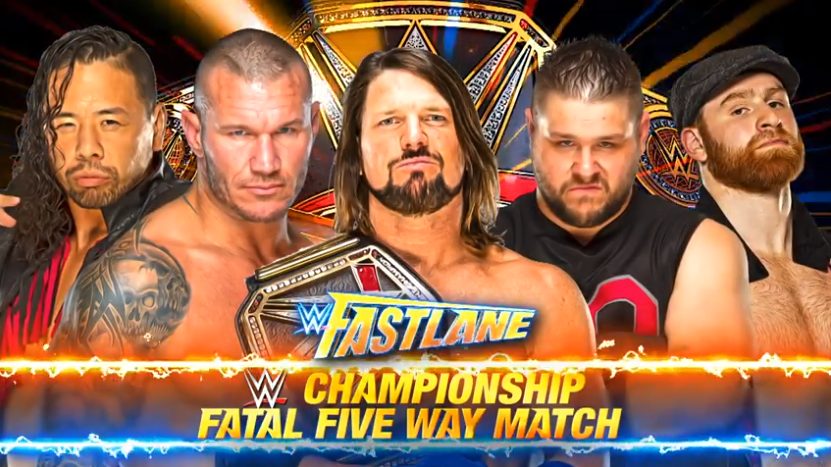 This means Orton, Nakamura, Owens & Zayn can be ruled out as winners of the Men's Royal Rumble 2018 match.
With that being said, Intercontinental Champion Roman Reigns winning the Men's Royal Rumble 2018 match is still a possibility as he's planned to be in the Universal Title match at WrestleMania 34.