• Triple H Puts An End To Another Vince McMahon Rule
Triple H recently changed multiple old WWE rules of Vince McMahon, including use of Vince's banned words, giving some wrestlers their first names back and WWE Superstars mentioning AEW on social media.
The Game has now put an end to another old Vince rule – mentioning a referee by their name.
A Referee being mentioned on TV by their name was banned by Vince, unless that referee was a part of a storyline. Otherwise, Vince didn't like the idea of a referee being recognized on the same level as the wrestlers.
However, before the main event of last night's RAW, which was for the WWE Women's Tag Team Championship, referee Shawn Bennett was mentioned by name.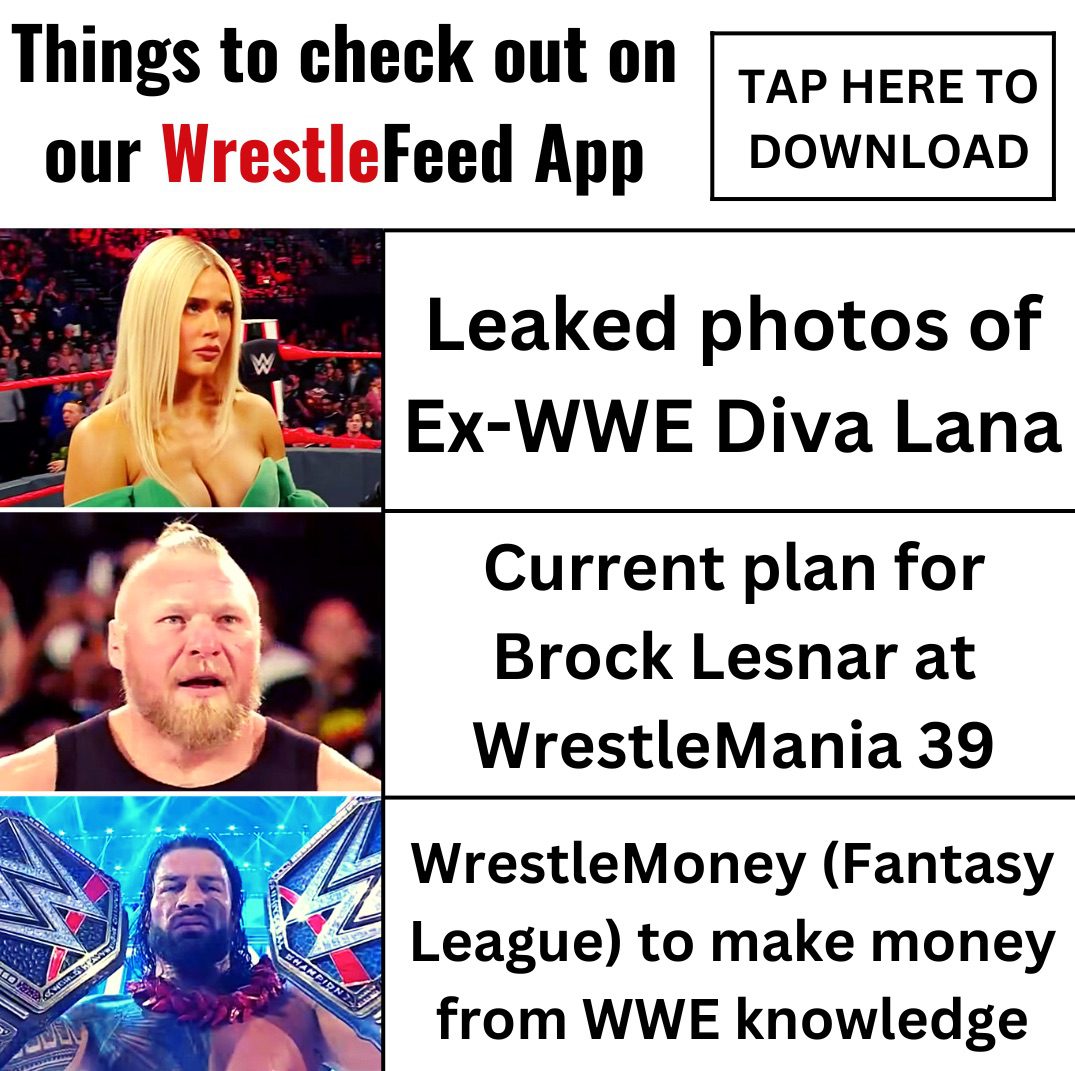 UNCENSORED: The Kat (Jerry Lawler's Ex-Wife) Goes Topless LIVE On WWF PPV:
• On This Day In Pro Wrestling History (November 1, 1998) – ECW November to Remember 1998
On this day in Pro Wrestling history on November 1, 1998, Extreme Championship Wrestling aired 'ECW November to Remember 1998' LIVE on PPV from the Lakefront Arena in New Orleans, Louisiana.
The highlights of this pay-per-view event were without a doubt the matches featuring Old School WWF Legend Jake "The Snake" Roberts and Old School WWF Veteran Mabel of 'Men on a Mission'.
The results can be found here:
The Blue World Order defeated Danny Doring & Amish Roadkill
Tommy Rogers defeated Tracy Smothers
Spike Dudley defeated Mabel
Lance Storm defeated Jerry Lynn
ECW World Tag Team Championship: Masato Tanaka & Balls Mahoney defeated The Dudley Boyz (c)
Tommy Dreamer & Jake Roberts defeated Justin Credible & Jack Victory
New Triple Threat defeated The Triple Threat