• On This Day In Pro Wrestling History (November 26, 2000) – WCW Mayhem 2000
On this day in Pro Wrestling history on November 26, 2000, Ted Turner's World Championship Wrestling aired 'WCW Mayhem 2000' LIVE on PPV from the Air Canada Centre in Toronto, Ontario, Canada.
This was the 2nd out of only 2 annual 'WCW Mayhem' pay-per-views that aired in 1999 and 2000.
The tagline of the event was "The Genetic Freak Of Sports Entertainment UNLEASHED".
The results are here:
– WCW Cruiserweight Championship: Mike Sanders (c) defeated Kwee Wee
– Triple threat tag team match: 3 Count defeated Evan Karagias and Jamie Knoble & The Jung Dragons
– Mancow defeated Jimmy Hart
– WCW Hardcore Championship: Crowbar (c) defeated Big Vito and Reno
– The Filthy Animals defeated KroniK & Alex Wright
– Ernest Miller defeated Shane Douglas
– Bam Bam Bigelow defeated Sgt. A.W.O.L.
– WCW United States Heavyweight Championship: Gen. Rection defeated Lance Storm (c)
– Jeff Jarrett defeated Buff Bagwell
– WCW World Tag Team Championship: The Insiders defeated The Perfect Event (c)
– Goldberg defeated Lex Luger
– Straitjacket Steel Cage – WCW World Heavyweight Championship: Scott Steiner defeated Booker T (c)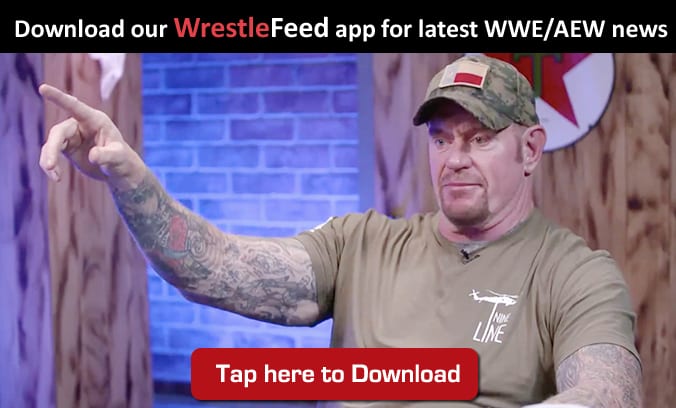 • Triple H Trying To Bring Shinsuke Nakamura To NXT, NXT Match At WrestleMania 36
After Finn Balor returned to NXT, it looks like another former NXT Champion could be making his return to Wednesday nights – Shinsuke Nakamura.
According to Slice Wrestling, Triple H is attempting to convince Vince McMahon to put Nakamura back on NXT and "The Game" feels Nakamura could help NXT in their ratings war against AEW Dynamite on Wednesday nights.
Nakamura moving to NXT could be a good decision for him as he lives in Florida (the site of NXT). Nakamura is currently the Intercontinental Champion on SmackDown.
Speaking of NXT, there have also been talks of doing an NXT match at WrestleMania 36 next year.
This would allow NXT to get more mainstream exposure, which will eventually help in the ratings war against AEW Dynamite.
Also Read: WWE Planning To Give CM Punk A Big Money Part-Time Contract, Punk Reportedly Interested
WATCH: Trish Stratus Strips: