It looks like UK's Amazon website has accidentally spoiled a couple of surprises for tonight's FastLane 2017 PPV. While promoting a combo pack for Elimination Chamber 2017 & FastLane 2017 PPV, they posted the following cover: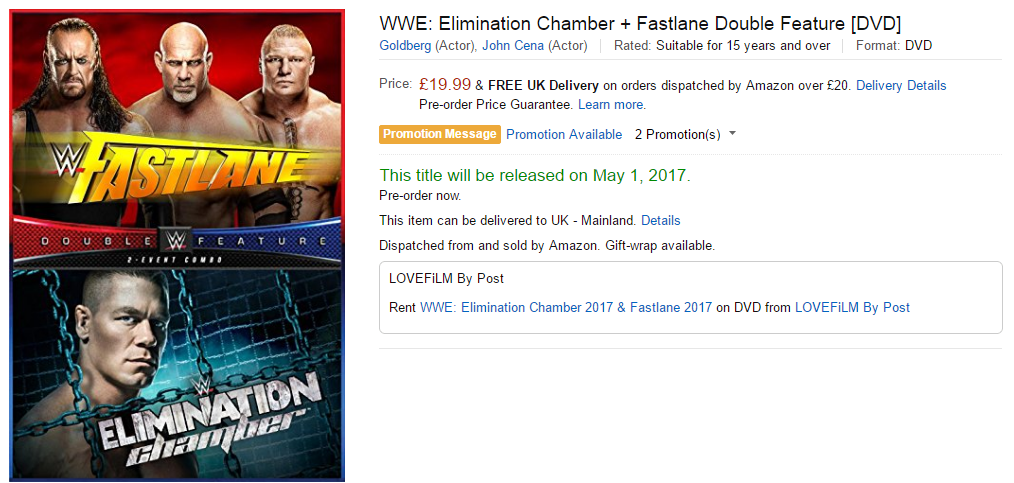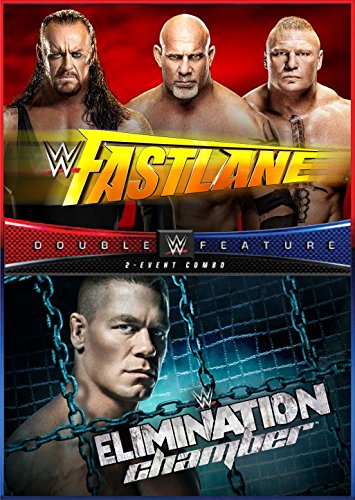 We have noted before that The Undertaker might appear during the Reigns-Strowman match at FastLane 2017, but Lesnar isn't scheduled to appear or interfere in the main event.
This poster either suggests both Undertaker & Lesnar will appear at FastLane 2017, or they just used a photo similar to the 2017 Royal Rumble PPV poster.
We'll keep you updated regarding various plans for tonight's FastLane 2017 PPV.