The Vice President of the United States of America, Kamala Harris, was recently seen wearing an outfit that is very similar to the one "Razor Ramon" Scott Hall was wearing during the famous Dominos vignette in the summer of 1992, to promote his character coming to the WWF.
Below is Razor's look: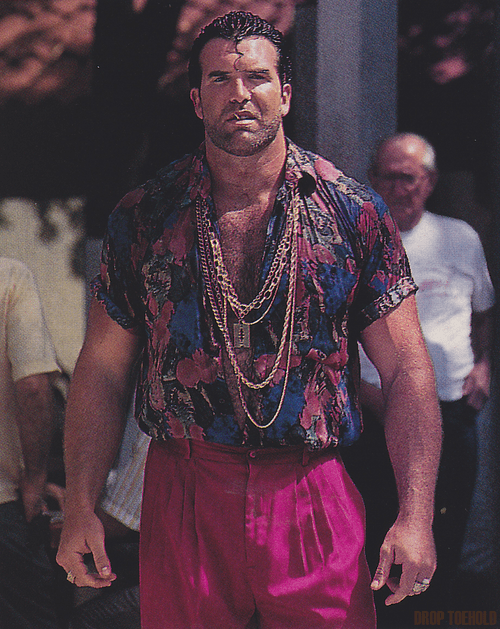 Below is Kamala's look: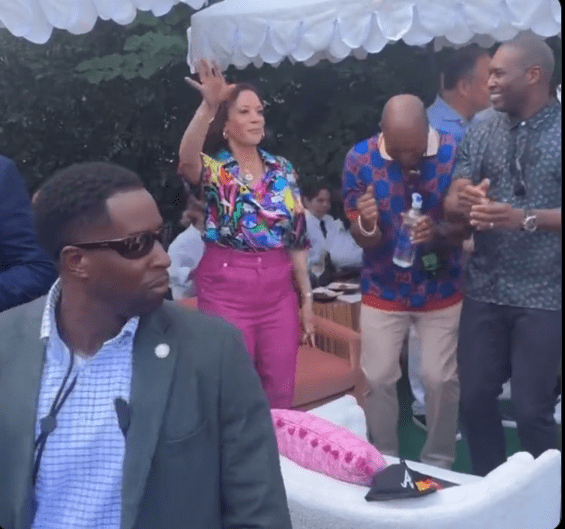 Before he was known as Razor Ramon, Scott Hall wrestled for several years, starting in 1984 for the NWA's Florida territory Championship Wrestling from Florida (CWF).
Hall also worked for Jim Crockett Promotions / WCW and Verne Gagne's American Wrestling Association (AWA) in the mid and late 80s.
During his 1991-1992 run with Ted Turner's World Championship Wrestling, Scott developed a gimmick called The Diamond Studd, which already had quite a few similarities to the next character he would receive upon joining the WWF in the summer of '92.
In 1992, the World Wrestling Federation started airing vignettes of Razor Ramon, which was basically The Diamond Studd gimmick from WCW, mixed with Tony Montana, Al Pacino's character in the famous 1983 Hollywood movie 'Scarface'.
He then wrestled for Vince McMahon's promotion till 1996, went back to WCW under his real name to form the nWo, one of the greatest factions in WCW history.
After WCW was sold to McMahon, Scott Hall also had one more run in the World Wrestling Federation (2002) and several runs in Total Nonstop Action! (2002, 2004-2005, 2007, 2010).
Also Read: "Scott Hall beat the f**k out of Marty Jannetty" – Kevin Nash Recalls Hotel Room Incident
WATCH: Kelly Kelly Exposes Her Big Buns: