A wrestling fan just had the best weekend of his life when he ended up meeting one of the greatest Professional Wrestlers of all time, The Undertaker, twice!!
Below is what he posted on Instagram:
"Today vs a yr ago Me and #undertaker both look #leanfit mean and ready to start a new #tagteam . Year has passed and we both are #healthier well me kinda hahaha lol I'm about 120lbs lighter since then. I asked taker how his #surgery went after #wrestlemania he said it went great and he feels a whole lot better.
Last year when I saw him he was in a lot of pain. This year he was moving great cheerful and I was surprised he remembered me. One of my all time favorite #wrestlers this has been a awesome week. I hope everyone else is having a good week to."
In case you weren't able to swipe the photos in the above Instagram post, below are the photos that he posted: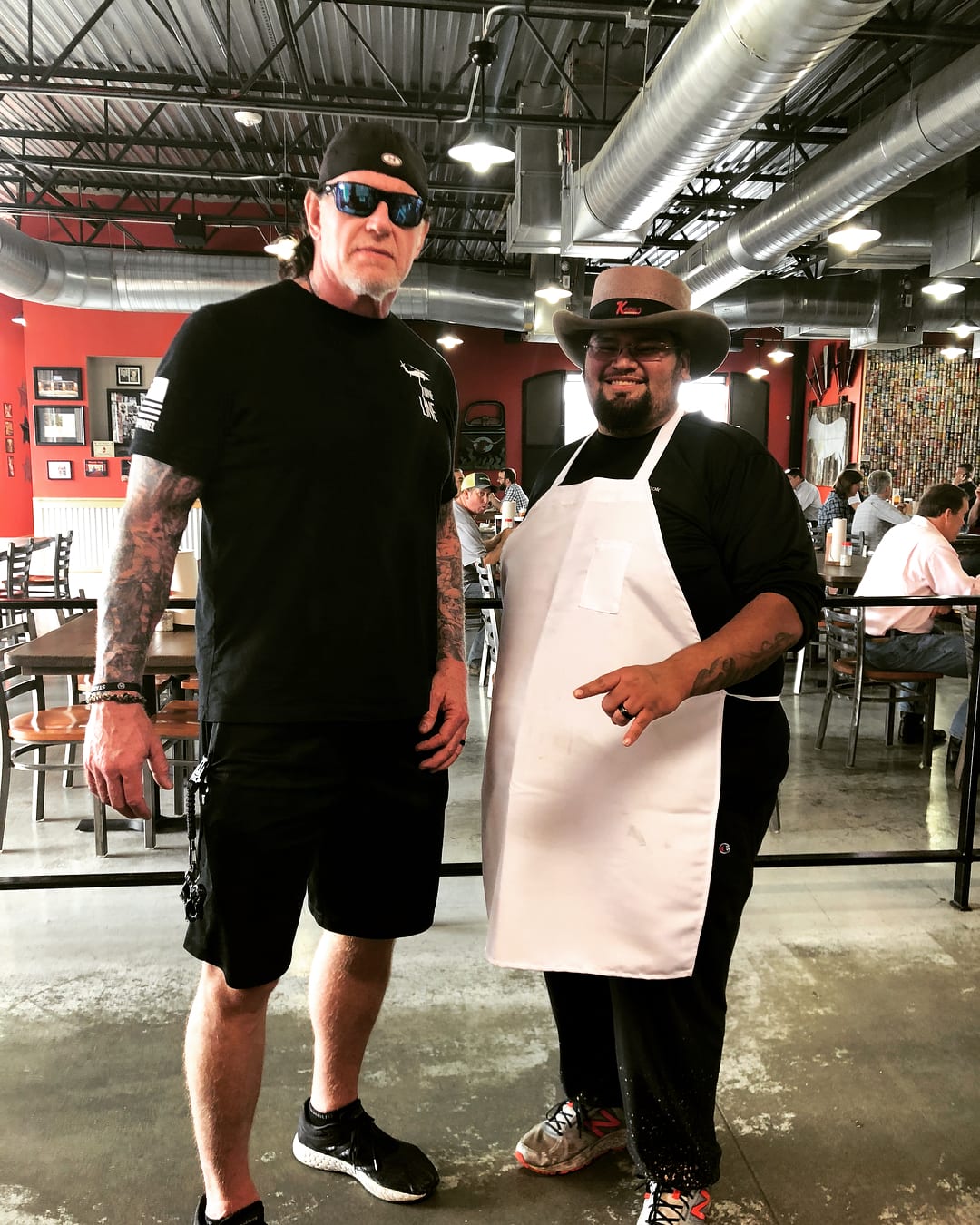 Below is the photo of The Undertaker with this same fan from last year: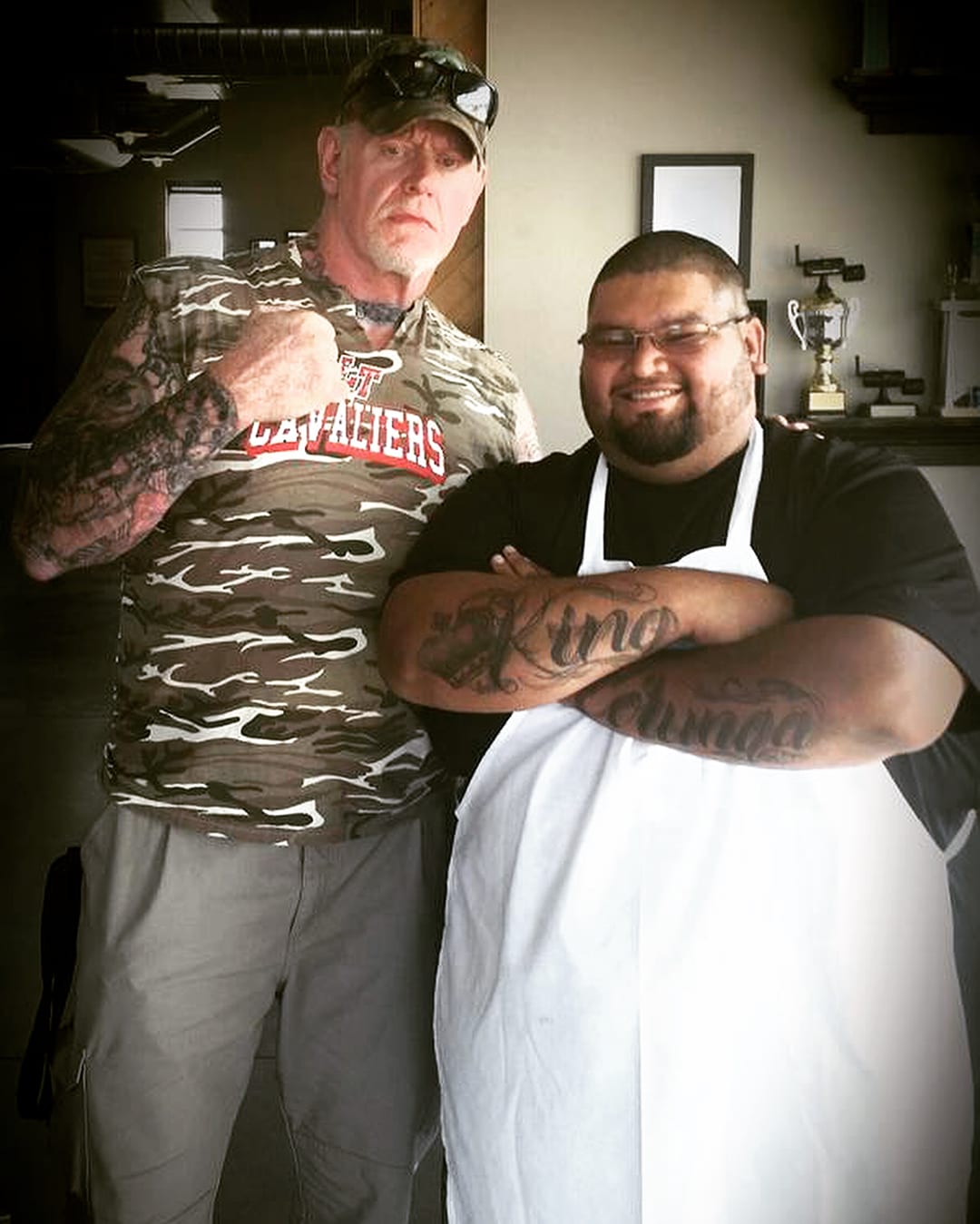 This fan then met The Undertaker once again the next day and below is what he posted:
"Ok this week has still been full of surprises. I'm at the lonestargunrange handing out #businesscards then get a Text from my buddy James McEachern telling me Hey #undertaker is here at the #market. I told him you full of crap I just saw him yesterday. I had to eat my words cause he wasn't lying.
I get back he see's me and said Man why you following me I told his a$$ you following me. He introduced me to his Friend matthewlyda who is with a company called ninelineapparel and he told me that he had to bring him to come visit us and show him what #texas #bbq is about.
And Taker claimed that he is a #barbecue #connoisseur We talked for awhile and he said everything was fantastic. 2 days in a row that's crazy but he said I had to come show some love. A #weekend I won't ever forget. My boy #chris wasn't even nervous lol but he was being cool cause that's his favorite #wrestler"
In case you weren't able to swipe the photos in the above Instagram post, below are the photos that he posted: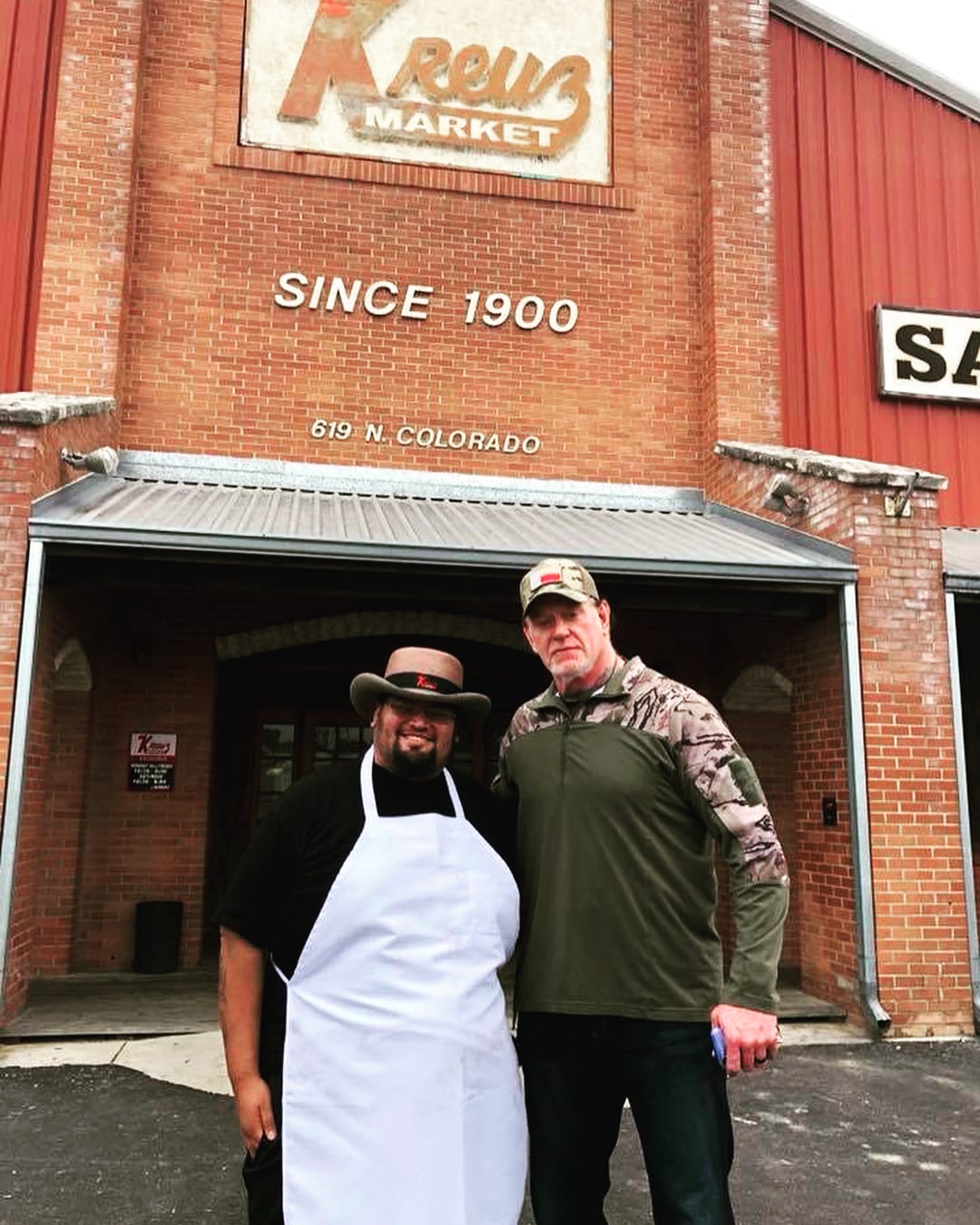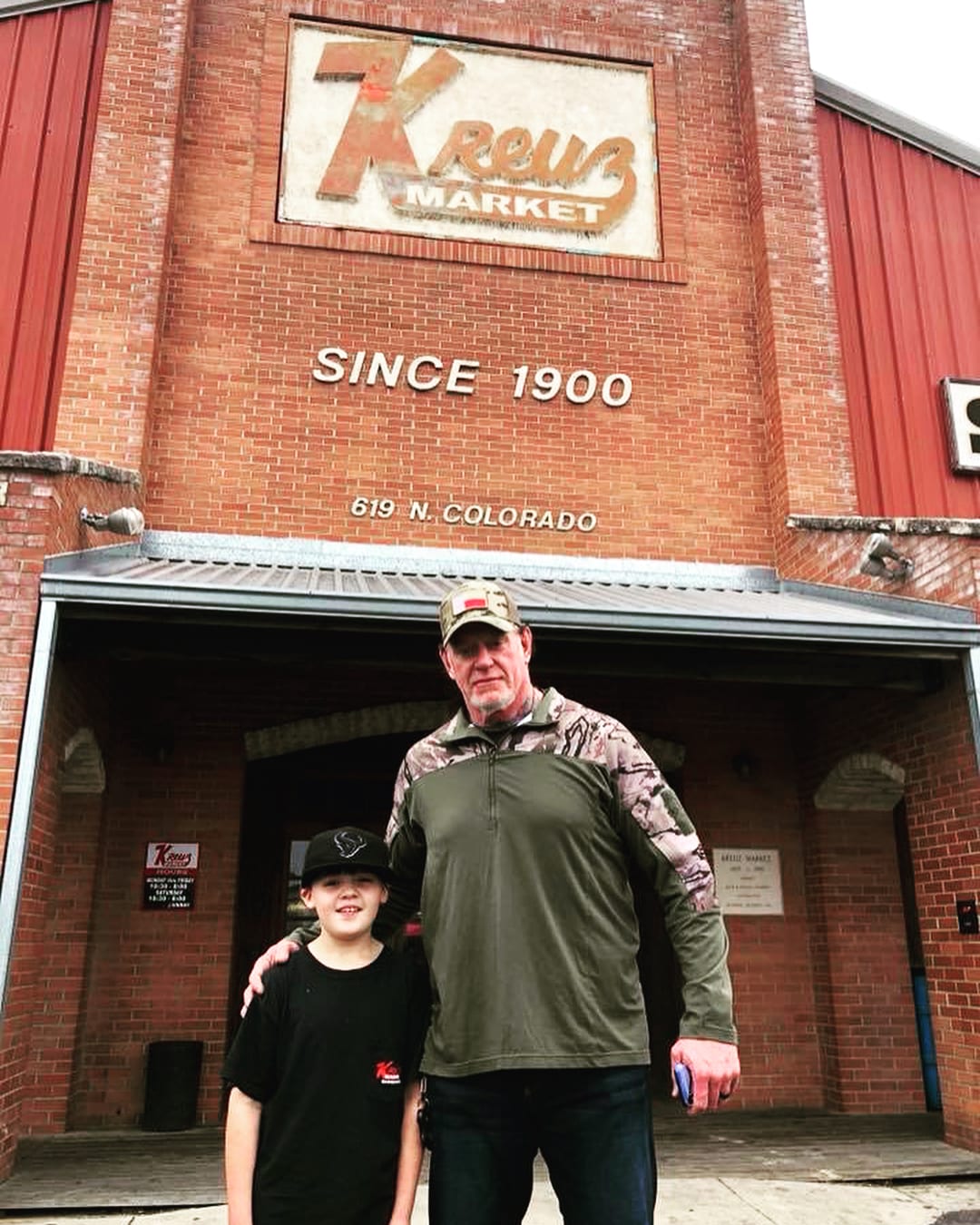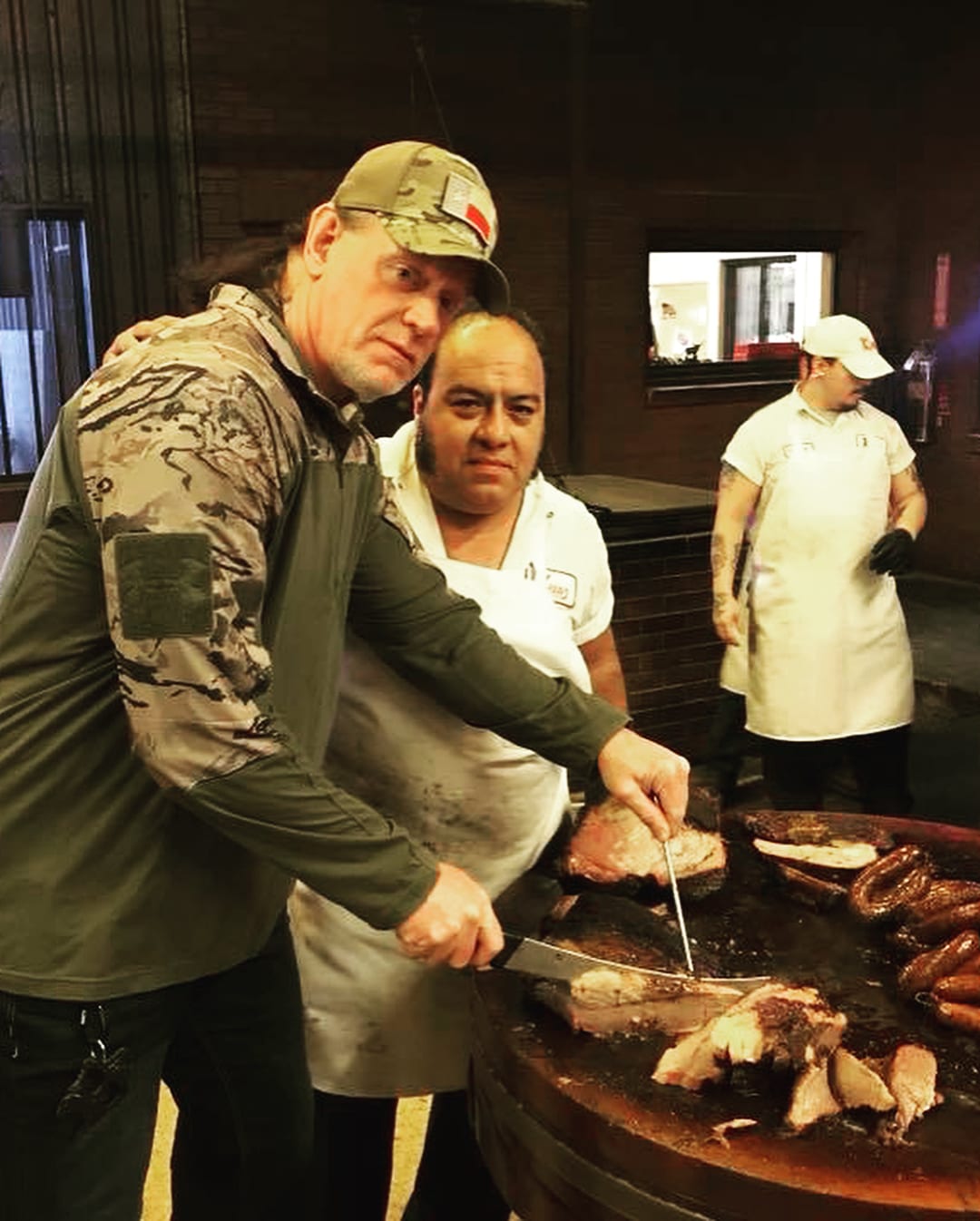 Below is what The Undertaker's friend (that he's referring to in his second post) posted:
"When the Undertaker tells you to come to Austin with a big appetite, well this is why! 1lb brisket, 8 ribs, 2 jalapeño cheese sausage links, 2 oversized pork chops! Thank you for the hospitality kreuzmarket and king_colunga! mimicalacool and mrs_amy_lynn y'all need to make sure we only eat salads for a month!"