Bray Wyatt's sudden passing left everyone in the pro wrestling world in a state of shock.
He had a great influence on people he was around and a huge number of people have shared wholesome stories about him throughout the day.
Popular American Actress, Vanessa Hudgens, mostly known for her role in the High School Musical series, is also a huge fan of Wyatt.
She's heartbroken over his demise and took to Instagram to pay tribute to him on her story.
Below is what she posted:
"I'm truly heartbroken to hear this news. I didn't know him personally but mannnn I am such a fan.
Bray Wyatt was a force. An iconic wrestler that brought so much joy to my dark side. I would get soooo giddy every time he was on.
I've been waiting to see him back on SmackDown and I'm so sad that just won't happen again. Heart. Broken.
Deepest condolences to his family and friends."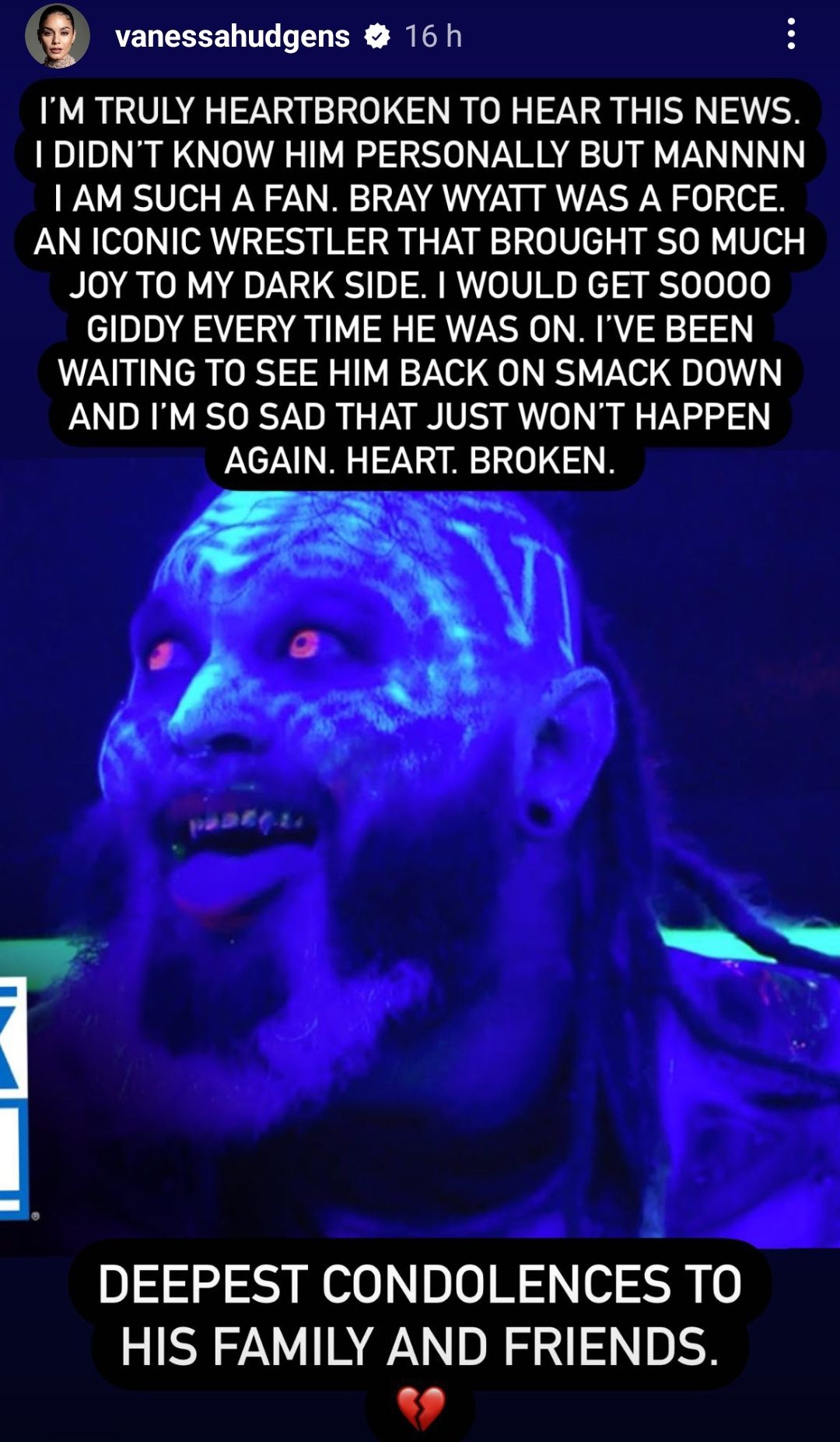 Must Read: Randy Orton Is Hurting Over Bray Wyatt's Death
Also Read: Spoiler On Names WWE Is Bringing In For Bray Wyatt Tribute Episode On Tonight's SmackDown
Latest News: The Oldest Wrestler In The World Has Passed Away