• On This Day In Pro Wrestling History (November 26, 1987) – NWA Starrcade 1987: Chi-Town Heat
On this day in Pro Wrestling history on November 26, 1987, Jim Crockett Promotions aired 'NWA Starrcade 1987: Chi-Town Heat' LIVE on PPV from the UIC Pavilion in Chicago, Illinois.
This was the 5th out of 18 annual 'Starrcade' events that aired between 1983 and 2000.
The first 5 Starrcades (1983-1987) were promoted by Jim Crockett Promotions, while Ted Turner's World Championship Wrestling (who bought JCP in 1988) promoted all the ones that followed (1988-2000).
On this day in 1987 Jim Crockett Promotions went head-to-head with their competition, when the WWF ran their first ever Survivor Series event LIVE on PPV against the NWA's annual Starrade, which was also LIVE on PPV that night.
Vince McMahon not only ran directly against the National Wrestling Alliance's biggest show of the year, he also told several PPV providers, that they would not be allowed to show WrestleMania IV, if they would even feature this year's Starrcade.
Starrcade 1987 had Ric Flair trying to regain his NWA World Heavyweight Championship from champion Ron Garvin, while Survivor Series 1987 was main evented by a 5 on 5 elimination match featuring Team Hogan vs Team André.
The results are here:
Eddie Gilbert, Larry Zbyszko & Rick Steiner wrestled Jimmy Garvin, Michael Hayes and Sting to a time-limit-draw
UWF Heavyweight Championship: "Dr. Death" Steve Williams (c) def. Barry Windham
Skywalkers match: The Rock 'n' Roll Express def. The Midnight Express
NWA and UWF World Television Championship – Unification: Nikita Koloff def. Terry Taylor
NWA World Tag Team Championship: Arn Anderson and Tully Blanchard (c) def. The Road Warriors via DQ
Steel Cage – NWA United States Heavyweight Championship: Dusty Rhodes def. Lex Luger (c)
Steel Cage – NWA World Heavyweight Championship: Ric Flair def. Ron Garvin (c)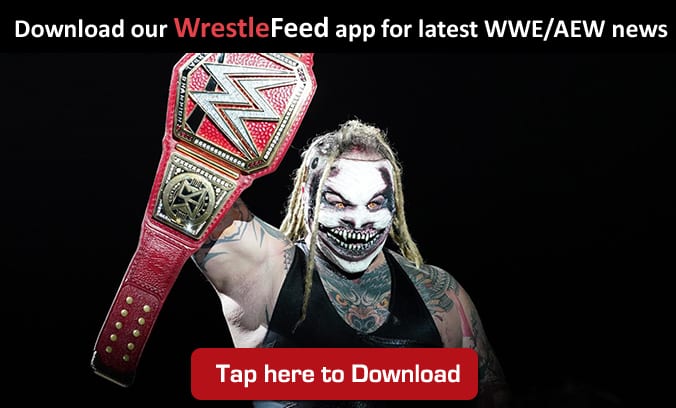 • Vince McMahon Furious About Seth Rollins Acknowledging CM Punk On RAW
Former Universal Champion Seth Rollins kicked off this week's RAW and was met with "CM Punk" chants from the Chicago crowd.
This led to Rollins saying the following:
"I tried to get him here, I'm sorry, he didn't want to show up. He wants to sit behind a desk in Los Angeles and talk about a change he's too afraid to make himself."
According to the Wrestling Observer, Vince McMahon was furious about Rollins mentioning Punk live on RAW as he feels that a match that's not guaranteed to happen shouldn't be hyped on TV.
Also Read: Matt Hardy Says He's Going Through A Tough Period Of Life After Return On RAW
WATCH: Mickie James Kisses Melina: