• Who Won The Fight Between The Undertaker & The New Day On Netflix?
Escape The Undertaker was released on Netflix today and it is an interactive movie.
This means that you will be given options to choose while you're watching, based on which the movie will move forward in a particular direction.
Towards the end, there were the following 3 options:
1. Face Xavier Woods' Fear
2. Face Kofi Kingston's Fear
3. Face Big E's Fear
Since fans were allowed to choose various options, there were multiple finishes.
There were more options to choose in the above stated options. Below are the results that we saw based on the options we chose:
1. In this one, we chose to have Xavier join forces with The Undertaker, and they went on to defeat Kofi & Big E, which means The New Day failed to escape.
2. In this one, The New Day just managed to escape without beating The Undertaker.
3. In this one, Big E destroyed the urn, which resulted in The Undertaker vanishing, which means they defeated The Deadman.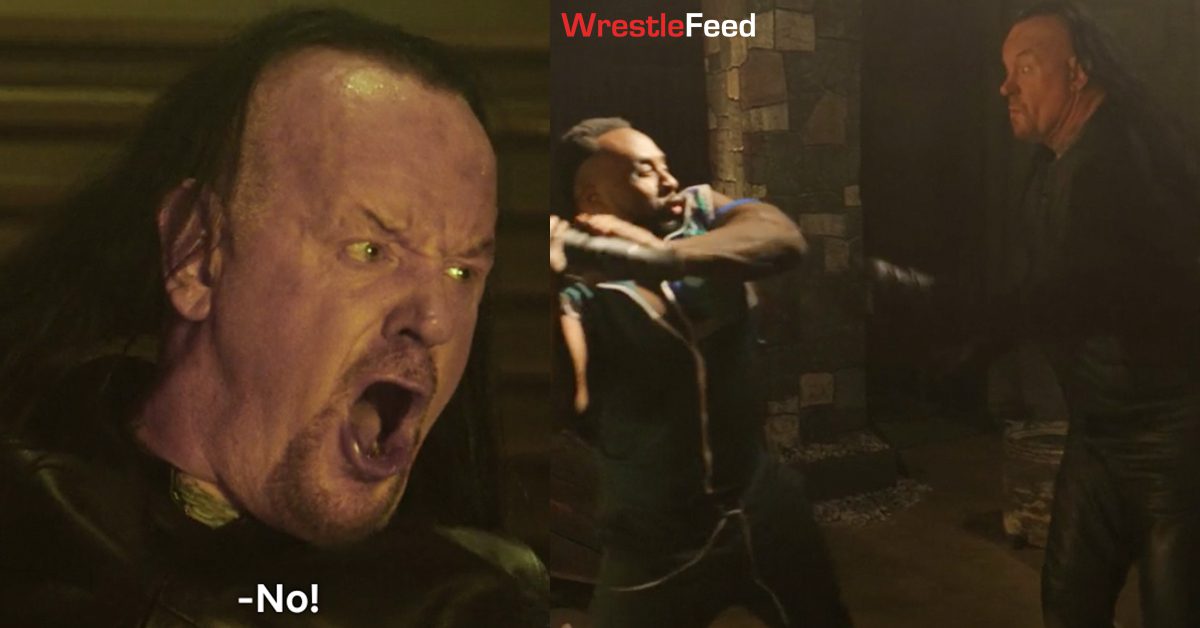 Also Read: The Undertaker Interviewed For WWE Evil
WATCH: Michelle McCool's (The Undertaker's Wife) Exposing Video:
• On This Day In Pro Wrestling History (October 5, 1997) – WWF In Your House 18: Badd Blood
On this day in Pro Wrestling history on October 5, 1997, the World Wrestling Federation aired 'WWF In Your House 18: Badd Blood' LIVE on PPV from the Kiel Center in St. Louis, Missouri.
This pay-per-view featured the first ever 'Hell in a Cell' match in professional wrestling history, including the debut of Kane.
Here are the PPV results:
The Nation of Domination defeated The Legion of Doom
Max Mini & Nova defeated Mosaic & Tarantula
WWF Tag Team Championship: The Godwinns defeated The Headbangers (c)
Vacant WWF Intercontinental Championship: Owen Hart defeated Faarooq
The Disciples of Apocalypse defeated Los Boricuas
Flag match: Bret Hart & The British Bulldog defeated The Patriot & Vader
Hell in a Cell: Shawn Michaels defeated The Undertaker