• "Why can't I do both?" – Mandy Rose Questions Her WWE Release
Former NXT Women's Champion Mandy Rose was fired from WWE last month due to the adult content on her Fantime site crossing the line.
During an interview with the New York Post, Mandy questioned why she couldn't continue her Fantime career in WWE.
Below is what she said:
"I am grateful and very humbled with everything I've done and made at the company, but in today's day and age, there are so many other avenues and so many other marketing opportunities.
It's like, why can't I do both? At the end of the day, I'm the only one watching out for myself and my career. Everyone's replaceable in our business – it's true."
When Mandy merged the NXT UK Women's Championship with the NXT Women's Championship, she posted the following photo on Social Media: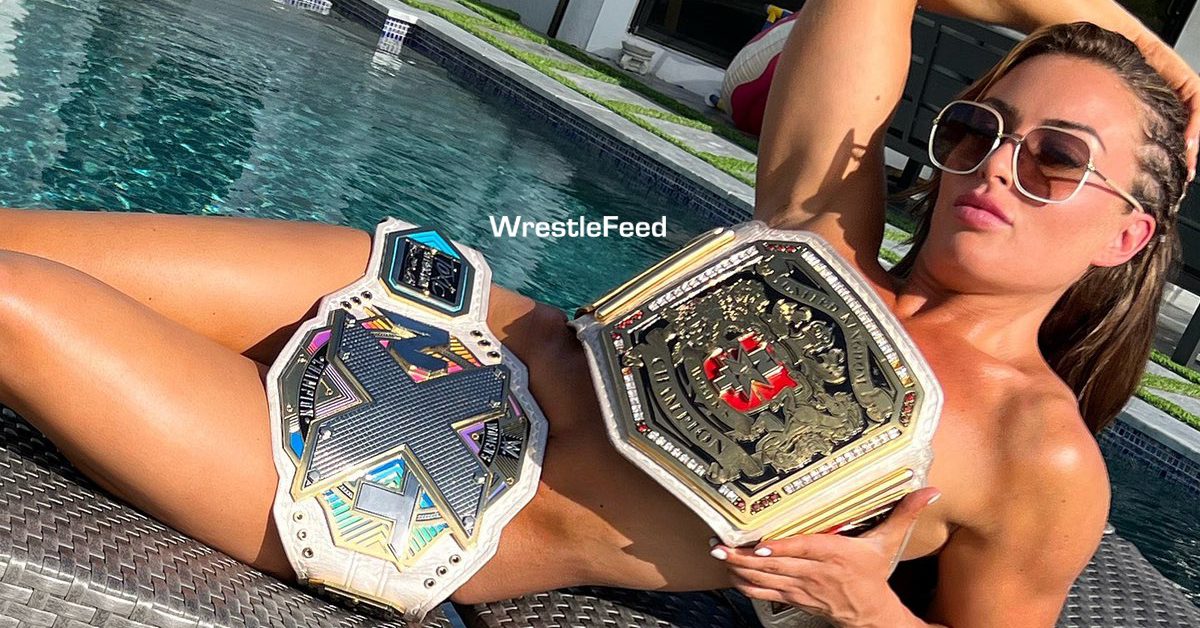 WWE reposted this photo and Mandy is now questioning why WWE was okay with that photo, but not her Fantime content:
"What's the definition of racy? The photo of me with two titles – I was completely naked underneath, that's considered a racy photo, right?"
Also Read: Mandy Rose's Most Embarrassing WWE Moment Took Place At WrestleMania 37
WATCH: Mandy Rose & Sonya Deville's Revealing Photoshoot:
• Old School Wrestlling Legend Would Celebrate His Birthday
Today would have been the 94th birthday of legendary Old School Wrestling announcer Gordon Solie (Real name: Francis Labiak).
Solie was famous for doing commentary for various NWA territories like Georgia Championship Wrestling, Championship Wrestling from Florida, USA Championship Wrestling, … among a few others, before ultimately staying with Ted Turner's World Championship Wrestling during the 90s.
He's widely considered one of the greatest play-by-play announcers in professional wrestling history.
HAPPY BIRTHDAY & † REST IN PEACE
January 26, 1929 – July 27, 2000