This is part 9 of our WrestleMania 38 live coverage (part 8 is here).
WrestleMania 38 – Night 2 attendance is 78,453.
The Undertaker came out in a suit to his Deadman entrance for tonight's fans as a part of the Hall of Fame ceremony.
#ThankYouTaker!#WrestleMania #WWEHOF pic.twitter.com/gsDu4BumAm

— WWE (@WWE) April 4, 2022
"Never say never."#WrestleMania #WWEHOF @undertaker pic.twitter.com/YxRnOCiBfc

— WWE (@WWE) April 4, 2022
Undertaker waved goodbye to the hands, said "thank you" and raised his fist. This could be his final WrestleMania entrance.
Up next is Pat McAfee's WrestleMania debut match. Vince McMahon came out and said Austin Theory is a future Universal Champion and called him out.
Pat McAfee then came out with the Dallas Cowboys cheerleaders. Vince is seated ringside for this match.
Pat is beating Austin around the announce table, while having his headset on and is talking trash on commentary.
Pat went for the Senton from the top rope, but missed. Pat went on the top rope again, looking to hit a superplex, but Austin pushes him and Pat hits a Moonsault and lands on his feet.
Pat then jumps straight to the top rope and hits a Superplex!
Austin went for his finisher, but Pat counters and rolled up Austin for the pinfall!
Pat McAfee def. Austin Theory
Vince McMahon is disappointed.
Vince McMahon now removes his shirt and is wrestling his 1st match in over 10 years.
Austin attacks Pat and the match begins!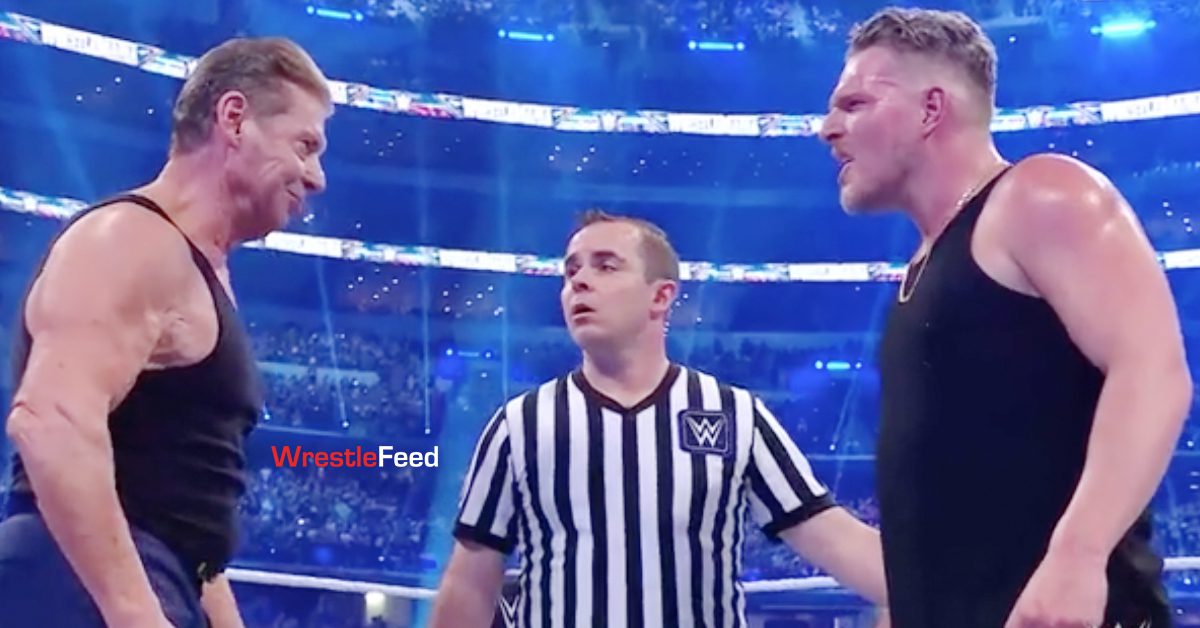 Theory attacks Pat while the match is going on and the referee does nothing.
Vince then hits Pat with his football and then pins him.
Vince McMahon def. Pat McAfee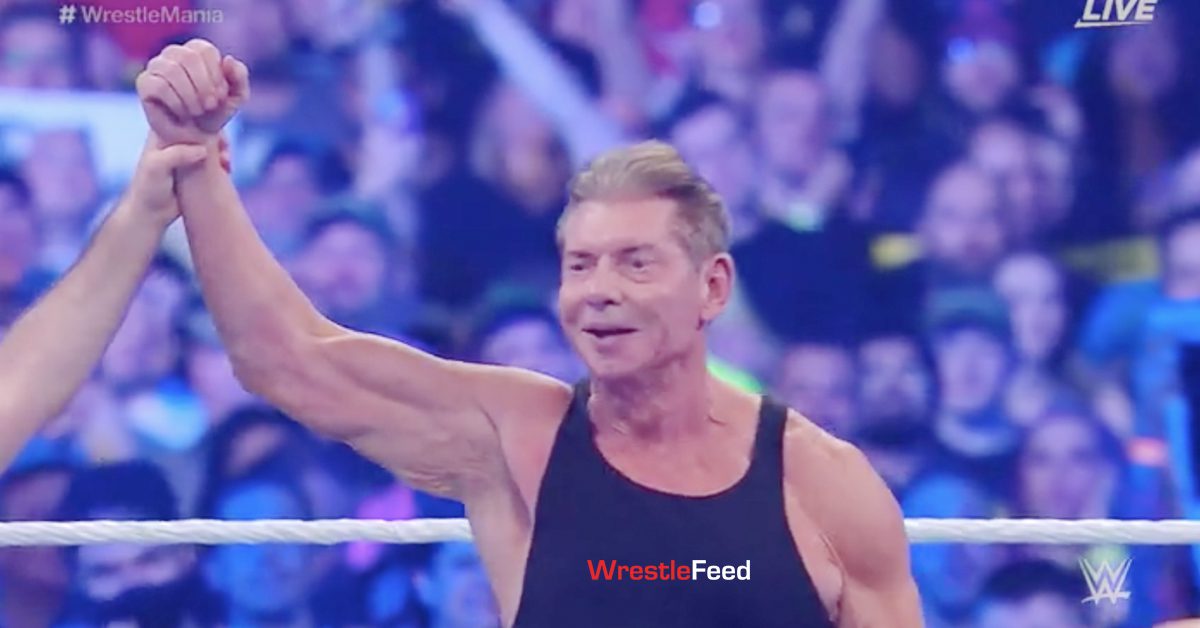 Vince and Theory celebrate and STONE COLD STEVE AUSTIN comes out! Austin stuns Theory!
STUNNER! STUNNER! STUNNER!#WrestleMania @steveaustinBSR @austintheory1 pic.twitter.com/FAMEvH3jxr

— WWE (@WWE) April 4, 2022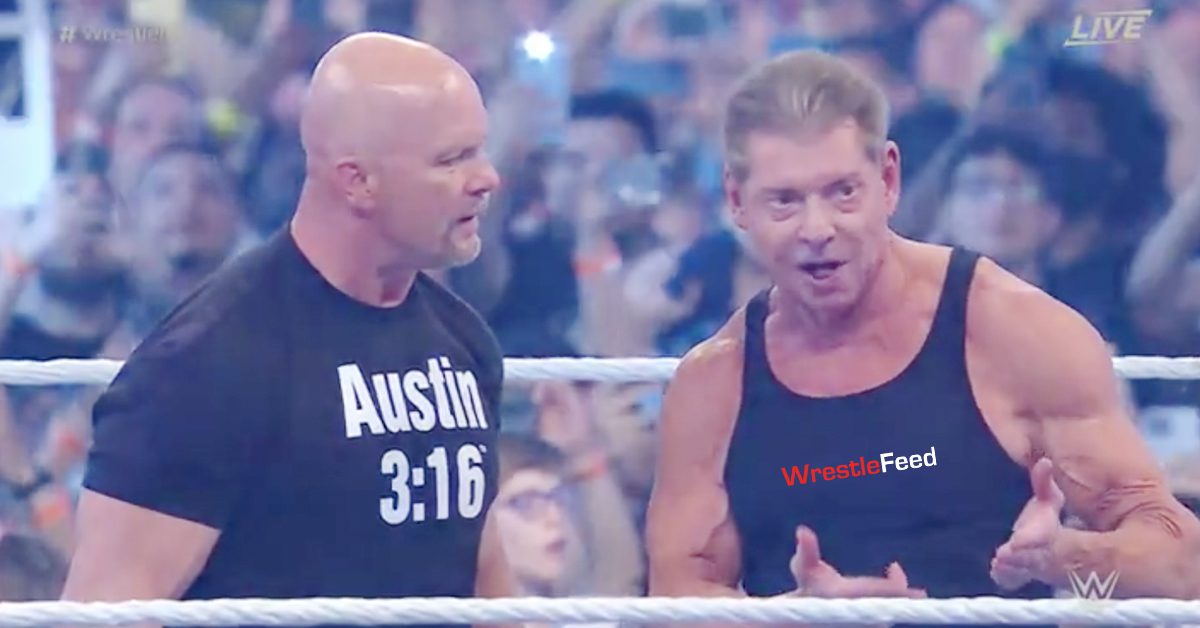 Now Austin and Vince are having a beer bash. They both drink beer and Austin kicks him and Vince is stumbling and already goes down. Austin picks up Vince and barely hits a Stunner!
I AM FUCKING CRYING 😭😭😭😭#wrestlemania pic.twitter.com/Moj2XaODkf

— Wrestle Ops (@WrestleOps) April 4, 2022
Austin is laughing at how the Stunner got hit. Austin then kicked Vince out of the ring.
Austin then had a beer bash with Pat and he stunned Pat too!
A STUNNER FOR @PatMcAfeeShow!!! 🍻#WrestleMania @steveaustinBSR pic.twitter.com/omCC2cmvvl

— WWE (@WWE) April 4, 2022
Austin almost slipped on the floor while going back and laughed.
WATCH: Trish Stratus Shows Off Her Super Hot Buns: