• Reason Behind WWE Not Featuring Enough Managers Over The Recent Years
During a recent interview with Fightful, former WWE writer Jimmy Jacobs talked about WWE not featuring enough managers over the recent years.
Below is what Jacobs had to say about the reason behind WWE not featuring enough managers:
"Managing got out of the spotlight somewhere in the '90's, the Attitude Era, when the era of the valet took over, in WWE in particular. From that respect, it's a lost art. Nowadays though, look at a guy like Paul Heyman, who's very, very, very good at what he does, who is as important to the Brock Lesnar package as Brock Lesnar is I dare say. I just think it's coming back. I think that for so long, it was a WWE policy.
WWE really sets the tone for everything else in this business – this kind of trickle-down effect. It was literally a policy, 'Hey, we don't hire male managers.' It's really just something that's just got going again, I think in the last handful of years."
• Asuka Knocks Off Lana's "Hair" At WWE Live Event (Video)
Below is footage of Asuka kicking off Lana's hair extension at a WWE Live Event:
Asuka knocks off Lana's hair! pic.twitter.com/JOCpBH3KHq

— World Wrestling News (@WWENewsMafia) June 6, 2018
• WWE Accidentally Posts Close-Up Pic Of The "Toy Ladder" That Braun Strowman Broke With His Hands On RAW
On this week's episode of RAW, a ladder "got those hands" from Braun Strowman when Bobby Roode set it up to block Strowman during their match.
Strowman broke the ladder using his bare hands and this was because a "toy ladder" was used (obviously). We refer to it as a toy ladder because it has points from where it can break by applying force, similar to WWE's Mattel toys (toy table especially).
WWE accidentally posted a close-up photo of these "breaking joints" and you can check it out below: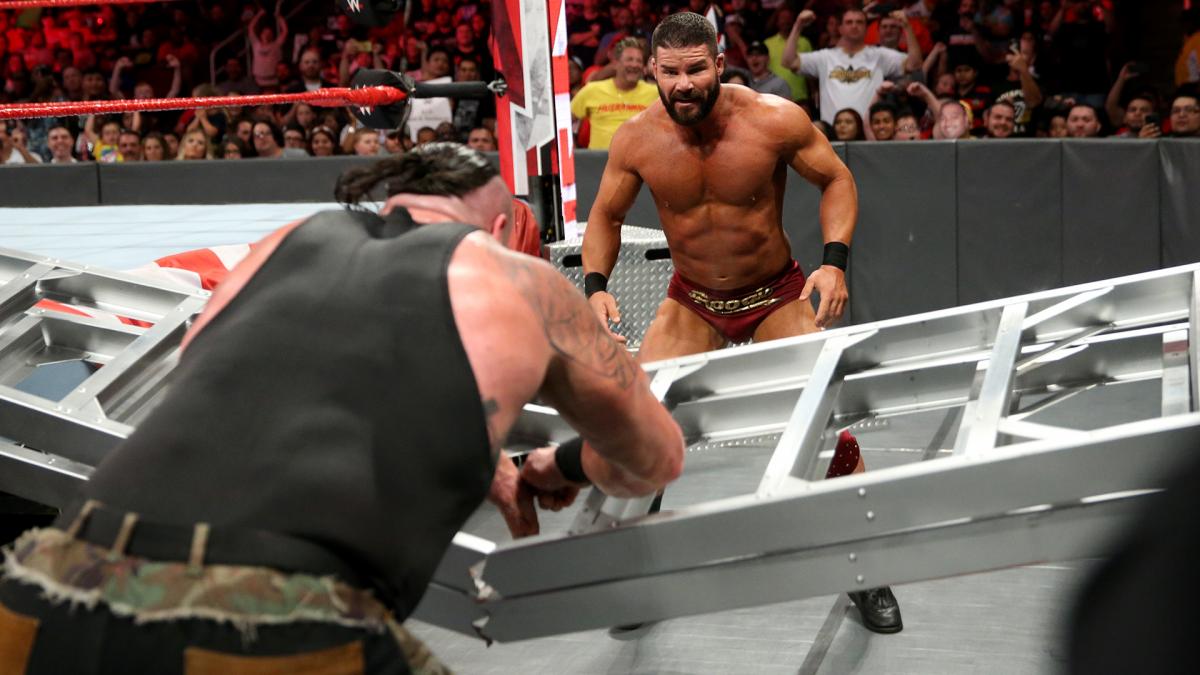 Doesn't this look similar to the photo given below? 😉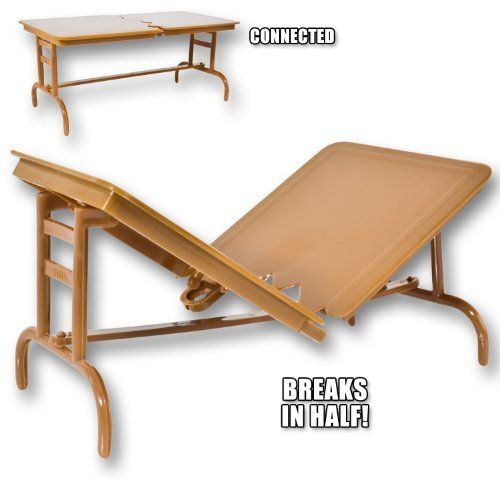 You can check out Strowman easily breaking the ladder below:
This ladder setup is a good idea… until you remember it's @BraunStrowman that you're dealing with. #RAW pic.twitter.com/3zl0S57LzG

— WWE (@WWE) June 5, 2018