• Old School WWF Veteran Celebrates His Birthday
Old School WWF Veteran "Golden Boy" Dan Spivey celebrates his 66th birthday today.
After touring the territories during the early 80s, Spivey joined the World Wrestling Federation in 1985, where he replaced Barry Windham as Mike Rotunda's Tag Team Partner in The U.S. Express, later dubbed The American Express.
In 1989, he joined Ted Turner's World Championship Wrestling, where he teamed with Sid Vicious as 'The Skyscrapers', a Team that was managed by Teddy Long. When Vicious was injured, "Mean" Mark Callous (now known as The Undertaker) became the second Skyscraper next to Spivey.
In his last major pro-wrestling run, Spivey returned to the WWF in 1995, where Vince McMahon gave him the gimmick of "Waylon Mercy", a character based on Robert DeNiro's role in the 1991 movie "Cape Fear".
HAPPY BIRTHDAY DAN SPIVEY!
• WWE Debuts New Titles (Photo)
Old School WWF Legend Triple H & NXT UK General Manager Johnny Saint debuted the new WWE NXT UK Tag Team Titles at today's tapings.
You can check out the new Title belts below: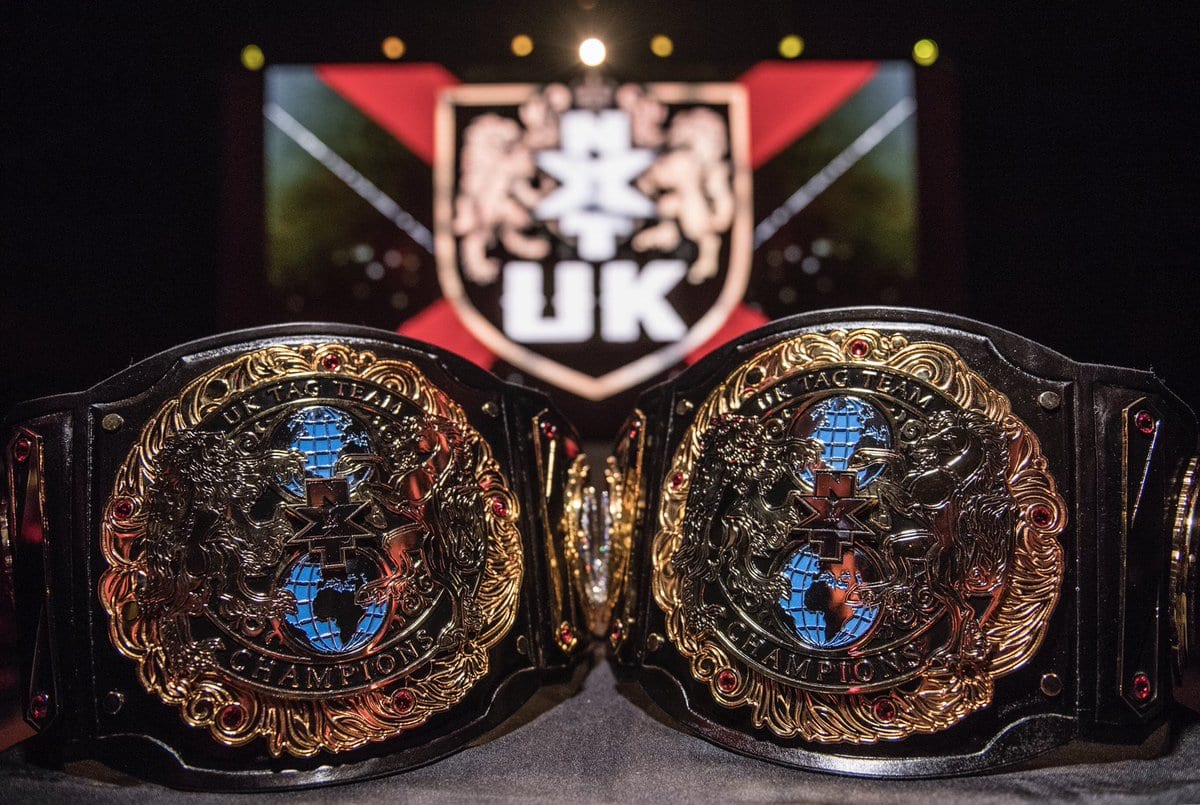 • WWE Crown Jewel PPV Added Back To WWE's Calender (UPDATED)
WWE is having a tough time right now as there's a lot of controversy going on regarding Saudi Arabia and journalist Jamal Khashoggi gone missing (allegedly killed by the Saudi government).
WWE has a 10 year deal with Saudi Arabia and this deal involves big time money. The money offer is so big that WWE made more money from their Greatest Royal Rumble event in Saudi Arabia earlier this year than what they make from WrestleMania.
Independent Journal Review's Willaim Steakin discussed WWE & Saudi Arabia's partnership with members of Congress.
Connecticut Senator Chris Murphy said the following:
"I'd hope that WWE would be rethinking their relationship with the kingdom especially with respect to events coming up in the next weeks."
New Jersey Senator Bob Menendez said the following:
"Private enterprise is private enterprise, different than a government entity. But because Linda McMahon is part of the president's cabinet, it falls into the grey area where the administration really should give it some thought and maybe even prevail upon them not doing it."
With all this pressure, WWE has pulled the WWE Crown Jewel PPV from their calender of upcoming events on their official website.
The event can still be found under the shows section, but all references to the show taking place in Saudi Arabia have been removed.
We'll keep you updated regarding the status for WWE Crown Jewel PPV.
UPDATE: WWE Crown Jewel has been added back to WWE's schedule and the show is still on.