• Old School WWF Legend Celebrates His Birthday
Old School WWF Legend "Cowboy" Bob Orton Jr. celebrates his 69th birthday today.
He's the son of Bob Orton Sr., brother of Old School WWF jobber Barry O, and father of WWE Veteran "The Legend Killer" Randy Orton.
Bob wrestled for the World Wrestling Federation between 1981 and 1987, and then worked for them again in 2005, where he appeared in the corner of his son during the Undertaker feud.
Earlier that year, also in 2005, he was inducted into the WWE Hall of Fame by his son Randy.
HAPPY BIRTHDAY BOB ORTON JR.!
• WWE Forced To Cancel Future RAW Taping Due To Low Ticket Sales
According to Brad Shepard, WWE has cancelled their December 17th RAW taping (which will air on TV on December 23) in Sioux City, Iowa due to low ticket sales.
They will now tape that show on December 16th at the Wells Fargo Arena in Des Moines after the live edition of RAW from that night is over:
"According to a source in WWE, the RAW taping for December 17th in Sioux City, Iowa (scheduled to air on December 23rd) was recently canceled by the company due to low attendance. I can confirm WWE sold less than 1,000 tickets for this show.
The RAW scheduled to air on December 23rd will now be taped on December 16th, after the live edition of RAW has aired. I'm told the show on the 16th is selling fine. The talent will now have a break from December 21st – 25th, and will be back in action on December 26th."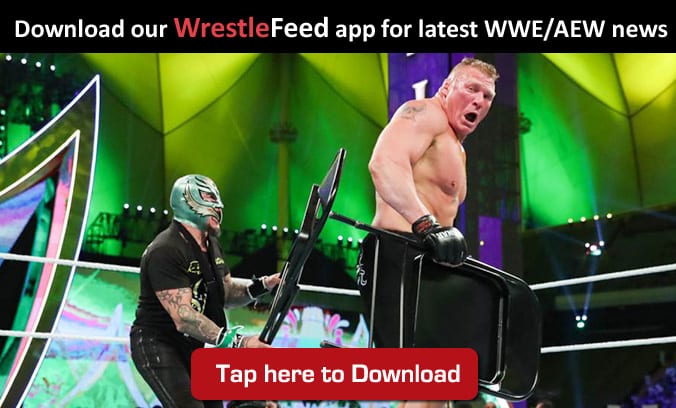 • New RAW Wrestler Already Gone From Main Roster
According to the Wrestling Observer, new RAW wrestler Carolina (Sin Cara's mixed tag team partner) is already done with the WWE main roster after her loss on RAW and she's back in NXT now:
"So Carolina is already gone. She wasn't there [RAW tapings in UK] which I pretty much figured. She's probably not on the main roster. She was only there in this program for someone for Zelina Vega to work with."
WATCH: Charlotte Flair Grabs Bayley's Bum: