• Old School WWF Veteran Celebrates His Birthday
Old School WWF Veteran Droz (Real name: Darren Drozdov) celebrates his 50th birthday today.
He was first called "Puke", because he could vomit on demand, as famously presented in the infamous documentary "Beyond the Mat".
During his 1998-1999 WWF stint, Droz became a member of The Legion of Doom, joining Road Warrior Animal & Road Warrior Hawk.
He suffered a career-ending-injury in a match against D'Lo Brown on October 5, 1999 and is unfortunately still wheelchair-bound ever since.
HAPPY BIRTHDAY DROZ!
• WWE Issues Statement Regarding Bret Hart Getting Attacked
During last night's WWE Hall of Fame Class of 2019 ceremony, two time WWE Hall of Famer Bret Hart was attacked in the ring by a fan.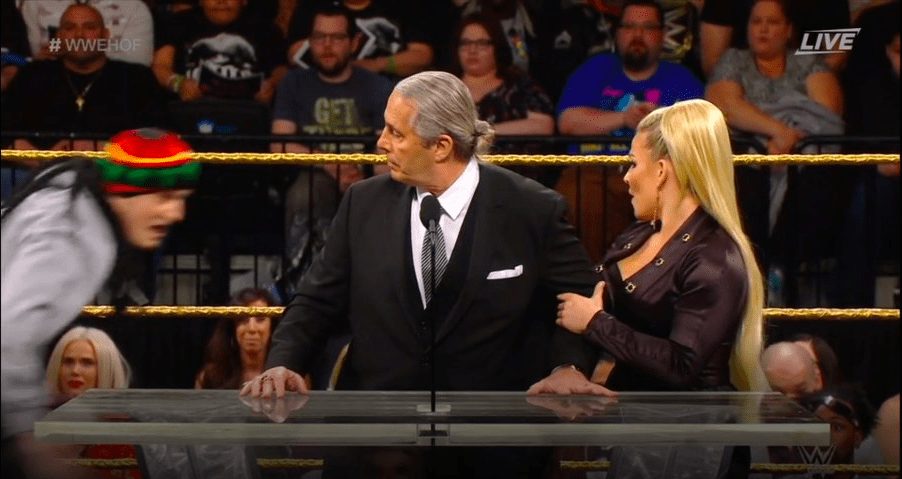 The cameras cut to the crowd and security took the fan down. The crowd chanted "a$$hole" while the fan got taken away.
Wrestlers entered the ring to check on Bret and the speech continued.
You can watch the clearest footage of this incident by tapping here.
While the fan was being taken out of the arena, RAW Tag Team Champion Dash Wilder delivered a punch to that fan and knocked him out!
You can watch it below:
Below is what Natalya (who gave a speech on behalf of her late father Jim "The Anvil" Neidhart) had to say about this incident:
I'm so proud of my uncle @BretHart tonight during our HOF ceremony. Bret is a cancer survivor, a stroke survivor and one of the greatest wrestlers of all time. He didn't deserve to be attacked or have his moment or my dad's diminished. We got it back on track. Thank you, guys?

— Nattie (@NatbyNature) April 7, 2019
Below is a statement that WWE issued regarding this incident:
"An over-exuberant fan surpassed our security at ringside and made his way briefly into the ring. The individual has been turned over to the proper authorities."
It should also be noted that WWE has edited out the footage of Bret Hart being attacked and all the wrestlers being in the ring to check on Bret from the WWE Hall of Fame 2019 video on the WWE Network.