• WWE Made A Mistake At This Year's Hall Of Fame Ceremony
WWE aired the Hall of Fame ceremony last week and inducted both the 2020 and 2021 inductees. The ceremony happened without fans attending the event, due to the COVID-19 pandemic.
One of the inductees into the 2021 Legacy Wing was the first black women's professional wrestling champion Ethel Johnson.
However, the Wrestling Observer is reporting that the WWE used the wrong footage for her, and used the footage of fellow women's wrestler Sandy Parker by mistake.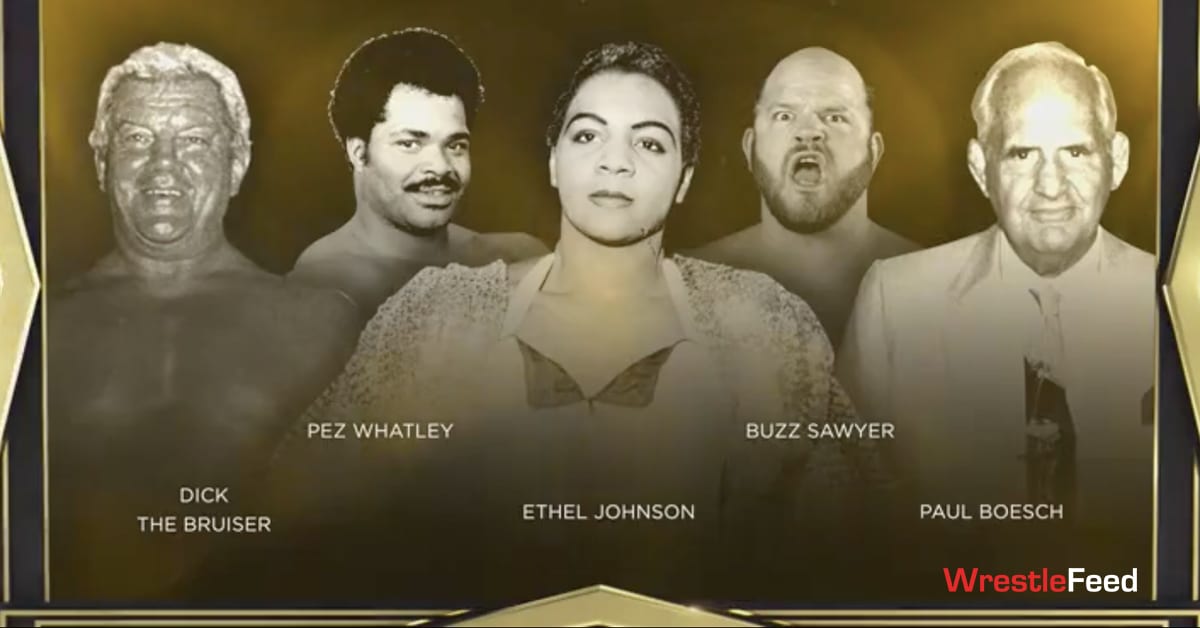 Johnson's granddaughter, Michaiah Goodwin, had the following to say about this:
"Y'all need to fix this because if you're going to use my aunt Ethel in the hall of fame at least reach out to the family! And the video you guys used isn't her! Ethel Johnson was the FIRST BLACK CHAMPION EVER! If you're going to represent her, represent her CORRECTLY!"
Johnson's family spoke with Chris Bournea and they were not happy with what WWE did.
Here's what Johnson's daughter, Shelly Adams, said:
"They inducted her as the first African American female wrestler. She needs to be inducted as the first African American female champion (as her sister was actually the first ever African American female wrestler).
They did not contact anybody. I didn't get any contact until after I reached out and saw what they put up. I contacted WWE. They contacted me back, I told them what the errors were in the video. They said they were going to correct it. They didn't know when the corrections were going to be made.
They recently reached out to me and said they made the corrections, but I can't find the original advertisement or video. I don't know what they corrected."
Johnson's niece, Kim Goodwin Martin, said the following:
"How come you didn't invite us to accept the award on behalf of my aunt? You didn't call us because you knew you were doing wrong. They had plenty of time to get the information. They decided to put out what they wanted to put out. What they put out was untrue. It should be on the site with a big apology.
They only care when something blows up. If it wasn't for articles, I'm not even sure they would've tried to change it."
Adams then ended the interview by saying:
"If they come out, apologize, and recognize the history before, then we can move on."
WWE hasn't made an official statement regarding this yet, and most likely won't.
WATCH: Stacy Keibler Seduces Torrie Wilson:
You can download our official WrestleFeed mobile app to check out more Wrestling news & Divas content. Tap here to download.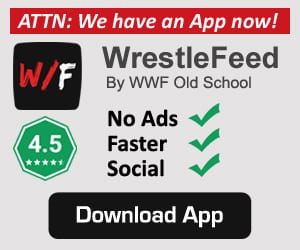 • Old School WWWF Heavyweight Champion Would Have Celebrated His Birthday
Today would have been the 84th birthday of Old School WWWF Legend Stan "The Man" Stasiak (Real name: George Stipich).
Stan Stasiak defeated Pedro Morales for the WWWF World Title on December 1, 1973, but lost it 9 days later to "The Living Legend" Bruno Sammartino.
He was the father of Old School WWF/WCW Veteran Shawn Stasiak.
"The Man" was inducted into the WWE Hall of Fame in 2018 as part of their annual Legacy Wing inductions.
HAPPY BIRTHDAY & † REST IN PEACE
April 13, 1937 – June 19, 1997