• On This Day In Pro Wrestling History (April 4, 2018) – WWF Veteran Passed Away
On this day in 2018, we lost Old School WWF Veteran "Luscious Johnny V" Johnny Valiant (Real name: John Sullivan) at the age of 71.
Johnny Valiant won several Tag Team Championships as The Valiant Brothers with his kayfabe/storyline brothers "Boogie Woogie Man" Jimmy Valiant and Jerry Valiant.
Most Old School 80s fans remember Johnny V as a manager for the World Wrestling Federation Tag Team 'The Dream Team' (Brutus Beefcake, Greg Valentine & Dino Bravo), and also briefly for Demolition, before Mr. Fuji took over.
In 1996, he was inducted into the WWF Hall of Fame by The British Bulldog & Owen Hart.
† REST IN PEACE LUSCIOUS JOHNNY V!
• WWE Makes Funny Botch In Kofi Kingston's WrestleMania 35 Contract
Kofi Kingston will face Daniel Bryan for the WWE Championship this Sunday at WrestleMania 35.
Kofi & Bryan had a contract signing segment for their WrestleMania Title match in the main event segment of this week's SmackDown and WWE made a funny botch in the contract.
You can check out the contract below: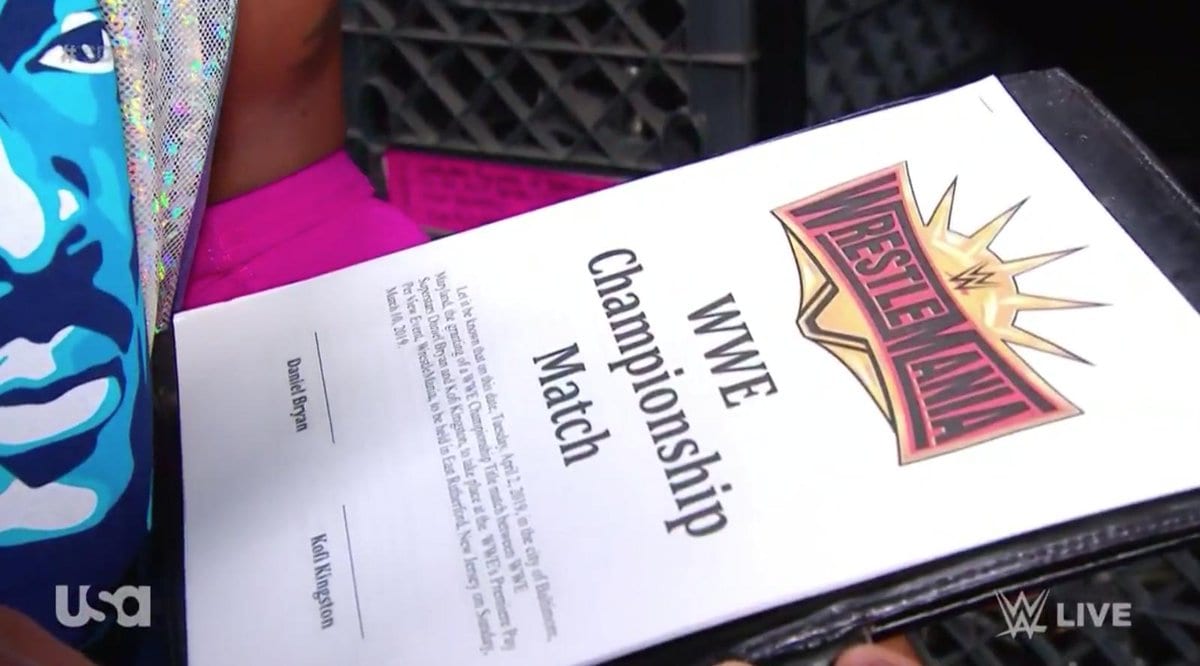 If you check the above photo closely, the date mentioned for their WrestleMania 35 match is not April 7th, but March 10th (which was the date for FastLane 2019 PPV).