Let us take a look at the top 8 WWE News & Professional Wrestling stories of the hour:
---
8. Ric Flair Not Leaving WWE
As we saw on Raw, Charlotte told Ric Flair that she doesn't need him anymore. This made Flair cry and he left without saying anything. This gave an impression that we have seen the last of Flair and he's leaving the company, but that's not the case.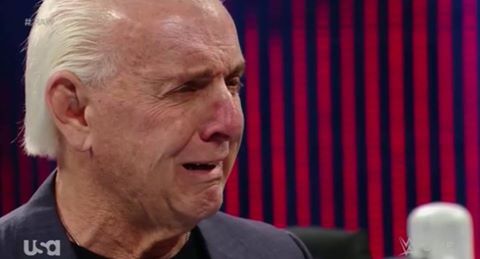 Flair leaving is just a storyline and he is expected to be back after some time. One would expect Flair to side iwth Sasha Banks, who is expected to feud with WWE Women's Champion Charlotte next.
---
7. Darren Young Once Sharted In The Ring
During a recent interview with TMZ Sports, WWE Superstar Darren Young revealed his most embarrassing moment in WWE. Young noted that he once sharted in his trunks after being slammed during a match with The Wyatt Family.
Young was thankful that WWE cameras didn't capture it.