• Famous Old School WWF TV Show Debuts On The WWE Network
Today on January 21st 2019, the WWE is set to upload 34 episodes of their famous Old School (1986-1997) TV Show 'WWF Superstars' on the WWE Network.
Keep in mind that at this point in time they can't upload any previous episodes, because the earlier ones were all titled 'WWF Superstars of Wrestling' and unfortunately that trademark belongs to some promoter from Wisconsin, whom they weren't able to settle with yet, hence at this point in time the WWE can not use the original logo of the show, and could only air it heavily edited/censored with the logo being blurred out.
The 34 episodes that are getting uploaded today are from:
April 18, 1992 – December 5, 1992
• WWE Spoils The Undertaker's Hall Of Fame Induction Announcement?
As we noted in the above news article, WWE will be adding episodes of "WWF Superstars" to the WWE Network.
To promote this, WWE posted the following advertisement: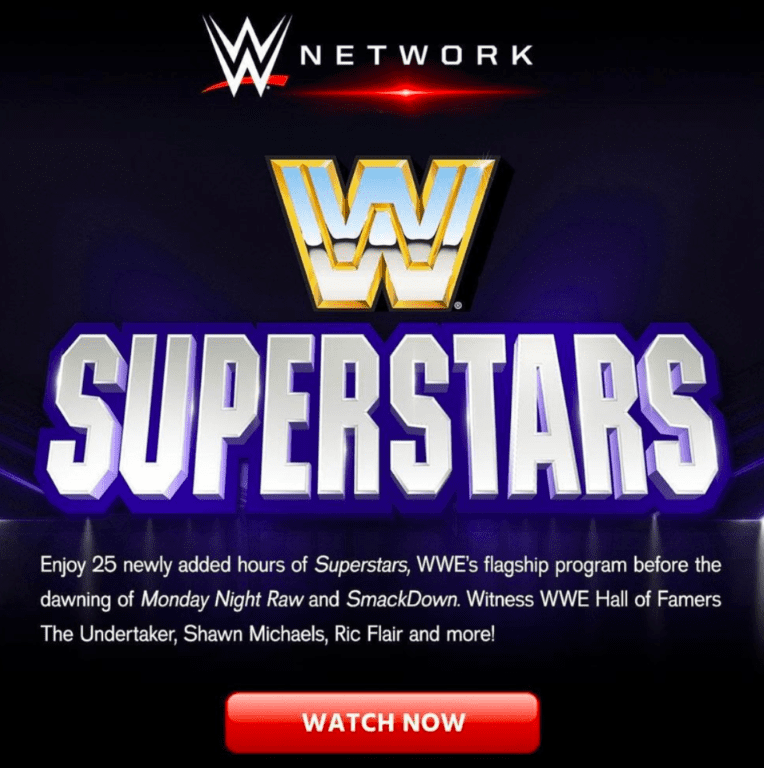 As seen in the above ad, WWE might have spoiled The Undertaker's WWE Hall of Fame induction announcement as "The Phenom" is listed as a WWE Hall of Famer along with Shawn Michaels & Ric Flair.
While this could just be an error as HBK & Flair are both Hall of Famers, this ad which lists Taker as a Hall of Famer is quite interesting given how there hasn't been any confirmed report regarding The Undertaker's WrestleMania 35 match till now (only rumors that he might face HBK, but these aren't confirmed whatsoever).
While The Undertaker will most likely have a match at WrestleMania 35, a WWE Hall of Fame induction the night before the Show of Shows still can't be ruled out.
We'll keep you updated regarding The Undertaker's status.
WATCH: The Undertaker & Kane's Emotional Hug In The Ring After WWE Crown Jewel 2018 PPV: