• WWE Star Ruptured Her Implant In 2022
During an interview on the Out Of Character podcast, Zelina Vega revealed that she missed months of in-ring action in 2022 after she ruptured her breast implant during a match against Rhea Ripley.
Below is what the 2021 Queen's Crown winner said:
"I had a ruptured implant from Rhea. But you know what, again, I've said this before like in a joking way, but it actually worked out for the better.
Because things happened and it sucked at first and now I'm like, 'Oh, we're good. Now. They're better than ever,' and everyone's happy. My husband's happy, everyone's happy. So yeah, it worked out."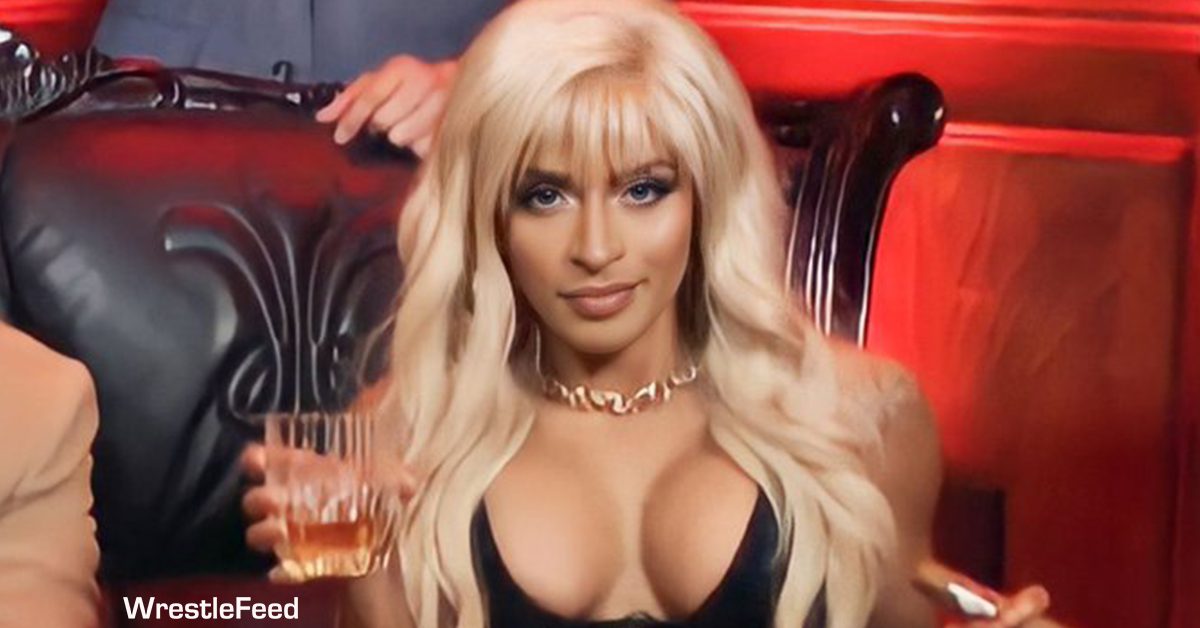 This delayed plans for her to join Legado Del Fantasma (now known as The LWO along with Rey Mysterio).
Below is what she said about joining Santos Escobar's faction:
"I mean, I was surprised if I'm being honest. It was a surprise for me because it wasn't exactly the plan. It only became the plan literally the day before.
For me, I was like, 'Okay, this is like a whole new challenge.' Because again I had just been with Andrade forever, that's what people had known me for. Then obviously there was that time with (Angel) Garza and then people forget about the fact that I had Theory on our team as well.
But it was just completely different because now it's not just pushing for one person, It's pushing for a team. Again, I like to say this because people will get a little confused.
I'm not just a manager or just a wrestler. I'm probably the only one who wears every single hat that there is to wear in WWE. So I'm not a manager, managing wrestlers. We're a group of wrestlers that are all pushing to be the best.
So of course for me, I'd love to see all of us drenched in gold because that's the vision, that's the goal right there."
WATCH: Zelina Vega Suffers Wardrobe Malfunction On SmackDown:
• Old School WCW Veteran Celebrates His Birthday
Old School WCW Veteran Johnny "The Bull" Stamboli (Real name: Jonathan Hugger) celebrates his 46th birthday today.
Stamboli was originally trained at World Championship Wrestling's famous wrestling school, the WCW Power Plant and debuted on WCW TV in late 1999.
In 2000 Johnny became a member of The Natural Born Thrillers, but in March 2001 WCW was sold to Vince McMahon and his contract was bought out by the World Wrestling Federation right away.
After being sent to their developmental promotion HWA, he then wrestled on WWE TV from 2002 till 2004, mainly as a member of The Full Blooded Italians (F.B.I.), a gimmick-stable from ECW, that was resurrected with him, Chuck Palumbo & Nunzio (fka Little Guido).
HAPPY BIRTHDAY JOHNNY STAMBOLI!