• On This Day In Pro Wrestling History (October 22, 2005) – Old School Wrestling Legend Passed Away
On this day in 2005, we lost Old School Wrestling Legend The Crusher (Real name: Reginald Lisowski) at the age of 79 due to a brain tumor.
From 1949 to 1988, The Crusher wrestled for various old school territories, such as the American Wrestling Association (AWA), the World Wrestling Association (WWA) and the World Wide Wrestling Federation (WWWF) / World Wrestling Federation (WWF).
In 1994, he was inducted into the short-lived WCW Hall of Fame and it's safe to say, that it's only a matter of time before he will also be inducted into the WWE Hall of Fame as part of their annual Legacy Wing inductions.
† REST IN PEACE CRUSHER
July 11, 1926 – October 22, 2005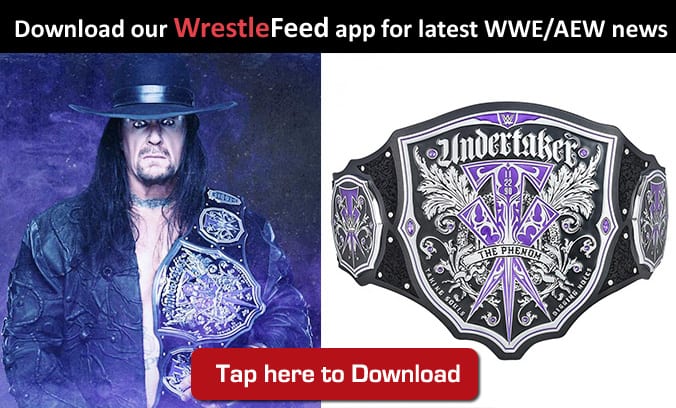 • WWE Tries New Move On RAW To Look Like A Real Sport
As seen during this week's RAW, two time WWE Hall of Famer "The Nature Boy" Ric Flair was interviewed ringside while the Drew McIntyre vs. Ricochet match was going on.
According to Dave Meltzer of the Wrestling Observer, this is WWE's new move to try and look like a 'real sport':
"That's the thing they're trying to copy real sport. They've been doing this in UFC now where they'll have like a sideline reporter and interview the cornermen and things like that which I think is so annoying, but that's the new thing that they do.
So that's what they were trying to copy, that sports thing and usually they don't have managers so usually they don't have a chance to do that here, but with Flair at ringside. Yeah, to hear [Ric] Flair interviewed while the match is going on that was quite something."
WATCH: Sasha Banks Almost Exposed At Hell In A Cell 2019: